More than 90% of the products Aldi carries are Aldi brands. Here's a list of Aldi Private Label brands throughout the store.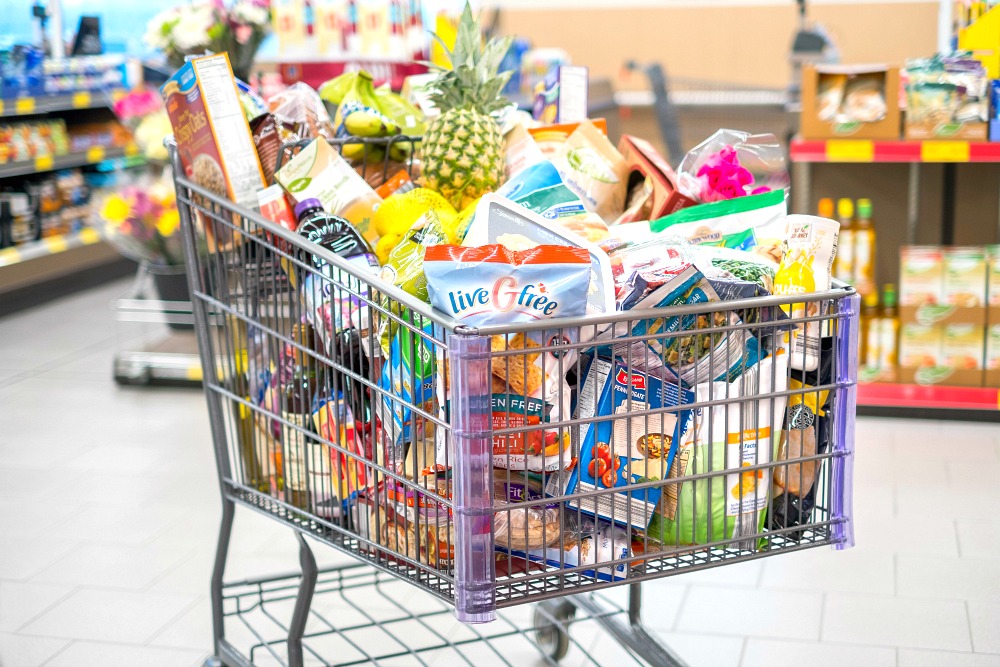 Even though Aldi primarily carries their own private label brands, the quality of what's in the box, package or bottle isn't any different than well-known national brands at much higher price points.
It's no secret that store and private-label brands are typically processed at the same facilities as their brand name counterparts.
And with the Aldi return policy, if you're not happy with any Aldi brand food product, you can get your money back and a new product with their generous Twice as Nice Guarantee.
Aldi goes above and beyond with their private labels sourcing the best quality and ingredients, especially with their specialty items which are imported from around the world. In fact, Aldi brands are so good that many are award-winning!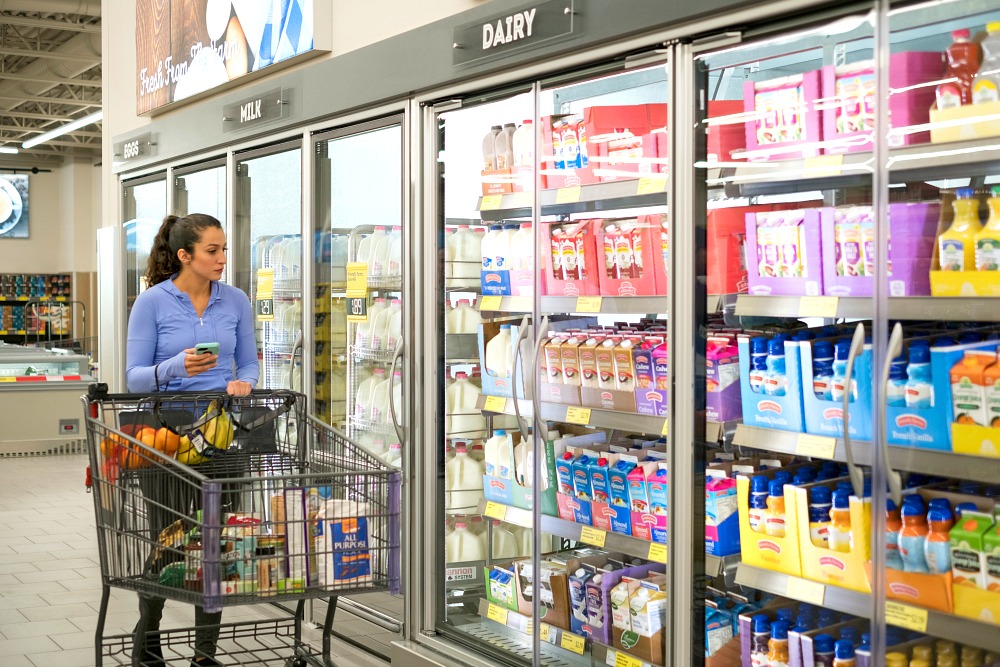 Here is a running list of Aldi brands – It will be updated when new Aldi private labels are discovered.
Aldi Brands – Food
Appleton Farms – Ham and Salami
Aunt Maple's – Pancake Mix and Maple Syrup
Bake House Creations – Refrigerated Biscuits and Cookies
Baker's Corner – Baking Supplies
Baker's Treat – Individually Wrapped Snack Cakes and Rolls
Barissimo – Coffee
Beaumont – Coffee
Belmont – Ice Cream and Pies
Benner – Tea
Benton's – Packaged Cookies and Ice Cream Cones
Berryhill – Honey, Jelly and Spreads
Bon Italia – Canned Ravioli and Pasta with Sauce
Breakfast Best – Frozen Breakfast Favorites
Bremer – Frozen Meals
Brookdale – Canned Meat
Burman's – Ketchup, Mayo, BBQ Sauce and Condiments
Carlini – Cooking Oils
Casa Mamita – Mexican Favorites
Cattlemen's Ranch – Beef Patties
Cheese Club – Mac & Cheese
Chef's Cupboard – Broth, Soup and Boxed Sides
Choceur – Chocolate
Clancy's – Chips and Snacks
Cook House – Cooking Sauces
Countryside Creamery – Butter and Cream
Dakota's Pride – Canned Beans
Deutsche Kuche – German Product Line
Earth Grown – Plant-Based Products
Earthly Grains – Boxed and Bagged Grains
Elevation – Protein Bars and Shakes
Fit & Active – For a Healthier You
Fremont Fish Market – Fish and Seafood
Friendly Farms – Milk & Dairy Products
Fusia – Asian Favorites
Goldhen – Eggs
Great Gherkins – Pickles
Happy Farms – Cheese
Happy Harvest – Canned Vegetables
Journey To Thailand – Thai Favorites
Kirkwood – Chicken and Turkey Products
Little Salad Bar – Greens and Premade Salads
liveGfree – Gluten-Free Products
L'oven Fresh – Bread
Lunch Buddies – Fruit Snack and Lunchbox Favorites
Lunch Mate – Lunch Meat
Mama Cozzi's – Pizza and Garlic Bread
Millville – Cereal and Bars
Moser Roth – Chocolate
Nature's Nectar – Fruit Juice
Never Any! – Meat without antibiotics or steroids
Northern Catch – Canned Tuna
Park Street Deli – Hummus, Pickles, Dips and Packaged Deli Sides
Parkview – Hot Dogs and Sausages
Peanut Delight – Peanut Butter
Priano – Premium Italian Favorites
Pueblo Lindo – Hispanic Favorites
PurAqua – Water
Reggano – Pasta and Jarred Sauce
Savoritz – Crackers
Sea Queen – Shrimp and Fish
Season's Choice – Frozen Fruit and Vegetables
Simms – Jerky and Meat Snacks
Simply Nature – Feel Good Ingredients
Southern Grove – Dried Fruit and Nuts
Specialty Selected – Aldi Gone Gourmet
Stonemill – Spices and Seasonings
Sundae Shoppe – Ice Cream and Fruit Bars
Sweet Harvest – Canned Fruit
Tuscan Garden – Salad Dressings and Salad Toppings
Village Bakery – Baked Goods
Winking Owl – Affordable Wine
ALDI BRANDS – NON FOOD
Boulder – Paper Towels, Paper Plates and Cutlery
Heart to Tail – Pet Food and Accessories
Little Journey – Baby Essentials
Radiance – Dish Soap
Willow – Toilet Paper
Winternacht – Holiday German Sweets
ALDI FINDS BRANDS
Adventureridge – Camping Gear
Ambiano – Kitchen Appliances
Auto XS – Car Accessories
Bikemate – Bike Gear
Crane – Active Gear
Crofton – Kitchenware
Dentiguard – Oral Care
Easy Home – Home Storage and Accessories
Ferrex – Tools
Gardenline – Outdoor and Garden
Huntington Home – Household Products
L&D – Kid's Fashion
Rangemaster – Grills and Grilling Accessories
Royal Class – Men's Clothing
Serra – Women's Clothing
SOHL Furniture – Home Furnishings
Welby – Wellness Products
Workzone – Tools
WHAT ARE YOUR FAVORITE ALDI BRANDS?