Does Aldi Deliver Groceries?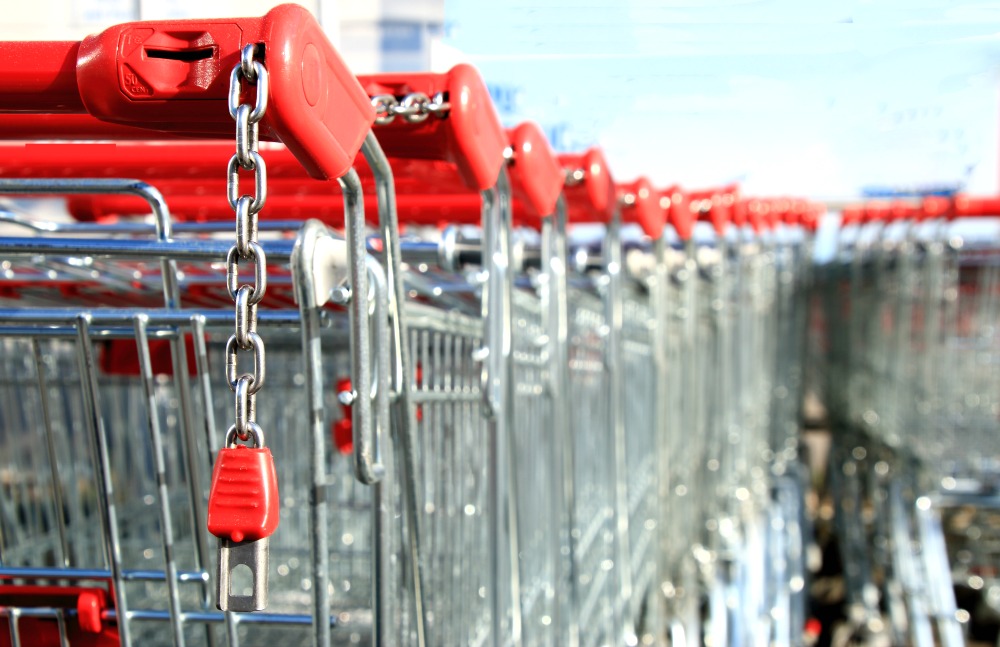 Great news, Aldi fans– Aldi delivery is now available through Instacart! 
You can now order your favorite Aldi brands online and get them delivered as quickly as 1-hour through Aldi Instacart. There's both an app and an online portal to select your products for delivery.
How Aldi Delivery works
Before you proceed to order items, check whether their delivery services are available in your area.
Go to their online shopping platform and click on "Enter your zip code", to confirm this. If the services are available to you, fill up the cart with your favorite items, checkout, and the delivery will be scheduled.
What Can You Get Delivered From Aldi?
You can buy just about anything available at Aldi stores online and have them delivered. On their online store, you can shop from categories such as produce, dairy and eggs, snacks, frozen products, pantry items, meat, seafood, bakery items, canned goods, and even ALDI finds items, among others.
Sign up for an Instacart account – You'll get $10 off your first order!
Select items from Aldi for delivery – $10 minimum order
Pay for items at checkout
Get groceries delivered to your door in as little as 1 hour or choose Aldi pickup
During checkout, select a delivery option and the time you want the goods to arrive at your location. The standard option is same-day delivery, but you can opt for one-hour delivery for an extra fee. Besides, you can schedule delivery later, up to 7 days from the point of confirming the order.
If you're new to Instacart, you'll get $10 off your first delivery when you sign up. That equals free delivery and a few extra dollars off your order.
Instacart's Personal Shoppers do the shopping trips and deliver the items to your doorstep.
All ‌deliveries are done during the hours Aldi stores operate. Aldi stores usually open at 8.30 a.m and close at 7 a.m so, expect deliveries to be completed during this period.
If you change your mind about the items bought at Aldi, you can cancel the order, but only before the Instacart Personal Shopper has started executing the order. You can also add and modify orders during this window.
Refunds take up to 7 days. Note that alcohol sales are final and aren't eligible for refunds. Instacart's Help Center handles all returns and refunds for orders fulfilled through Instacart. However, for returns only, visit the nearest Aldi store, provide the official receipt, and you'll receive a full refund.
Aldi Delivery Cost
Delivery charges vary depending on the time you make the order and the total amount of items purchased.
They start at $3.99 for same-day deliveries for orders totaling ‌$35 or more. One-hour deliveries, club store deliveries, and those below $35 vary. Always check the delivery fee that applies to your order before you confirm.
Orders must be of at least $10 to qualify for delivery. A heavy fee is also applied for heavy items to cater for operational costs, for instance, pet food and some beverages. They kick in for orders above 50lbs.
Heavy fees automatically appear if what you've ordered exceeds this weight limit. You can review it and adjust the quantity of the items you're ordering to lower it.
Alcohol service fee is included for orders that have alcoholic products. It caters for additional delivery regulations that apply to alcoholic products and ID verification as stipulated by the law.
Aldi delivery is more expensive than in-store shopping since you have to pay for the delivery fee. However, ‌grocery prices online are the same as in-store ones.
Instacart Food Prices
We've noticed that the prices on Instacart vary by region. In general, there is a 10% – 15% increase on items ordered through Instacart versus the prices listed in the Aldi Ad.
The good news for Aldi shoppers is that Aldi's already low prices mean a minor increase for Instacart shoppers.
For example, when we use Aldi delivery, Greek yogurt is $.69 in-store and $.79 through Instacart. Eggs are $.88 in-store and $.88 on Instacart — so not every product is higher on Instacart.
The additional fees will be minimal on your overall order and you'll have the convenience of not having to go to the store.
>> Aldi Wine Delivery is now available!
What If An Item Is Out of Stock?
This is probably the biggest question about Aldi delivery and it's a valid one. If you order an item through Instacart and your personal shopper finds that it's out of stock in-store, they will contact you through the app with a replacement based on what's available.
You can cancel the item altogether, or choose the replacement which is charged at the actual price. We run into this issue with sparkling water as our Aldi seems to run out of unflavored seltzer very quickly.
Bags for Aldi Delivery
As you may know, one of the ways that Aldi keeps its prices low is by charging for paper or plastic bags at checkout. In-store, this is completely optional as shoppers can bring their own reusable bags or carry out items without a bag at no extra charge.
With Aldi delivery with Instacart, the Instacart personal shopper will purchase bags as needed and the additional bag fee will be added to your order. In our area, paper bags are 10 cents each…bag prices may vary by location.
Do You Tip Aldi Delivery?
Instacart drivers execute Aldi deliveries. They make between $10 and $49 per hour, depending on a wide variety of factors. Instacart has two roles in delivery, the in-store shopper and delivery drivers. In some instances, one person can fulfill these two roles, where they do the shopping and still deliver.
These drivers, called ‌full-service shoppers, earn more than those who only shop or deliver.
Tipping is optional and not paid through the platform. Customers can tip any amount they're comfortable with, which is given directly to the driver.
Payment Methods for Aldi Delivery
Most of the acceptable payment methods for in-store purchases are accepted for deliveries. Customers can pay using;
Accepted debit cards
Electronic Benefits Transfer (EBT) cards
Credit cards
Contactless pay, for instance, Apple and Google Pay
PayPal
First, you need to add a payment option to your Instacart account to complete a payment. Click on account settings, go to payment methods, and select add to choose a payment method. Add the card information and click continue. For PayPal, you'll see a separate PayPal category under the payment methods, and on clicking it, you'll be redirected to the PayPal login account.
Tips to Save Money with Aldi Delivery
A few ways to get more value from Aldi delivery include;
Find promo codes and coupons that you can redeem to get discounts on the total amount
Sign up for Instacart Express, a special membership plan. Here, you get a flat annual fee or low monthly cost where you can enjoy free deliveries for orders above $35. Besides, you pay less in service fees.
You can set up advanced orders, where you schedule for delivery later. Here you'll pay less in delivery costs.
Avoid ordering for supplies during peak hours. Instacart charges extra during this time to encourage customers to spread out orders during the day to ease demand on their drivers.
Instacart on a Budget
It's totally possible to use Instacart while being on a budget. In fact, I think you can SAVE MONEY by having your groceries delivered versus shopping in-store every week.
When you use Aldi delivery, you're only purchasing what you need. There is no Aisle of Shame or in-store product temptations. Believe me, I know how easy it is to buy a new bottle of wine, a box of cookies or a candle "just to try" while shopping in store!
Keeping to a shopping list and only buying what you need will save you money, even with a delivery fee and tip, which is at your discretion.
Instacart Promo Code
You don't need an Instacart promo code to get $10 off your first order. Simply sign up through this link and $10 will be applied to your account when you go to checkout. Full disclosure, we will also receive $10 from Instacart for sharing this offer.
We use Aldi delivery via Instacart whenever we're too busy to get to the store to shop or when we want to place an order outside of Aldi hours to be delivered the next day. This has saved us from eating out or ordering takeout on multiple occasions!
Remember, you can get $10 off your first order, which equals free delivery and a few extra dollars off — so there is no risk in giving Instacart a try. You have no obligation to join Instacart Express.
Instacart Express
If you want free Aldi delivery, you can subscribe to Instacart Express for $99 per year – this gives you access to unlimited Instacart delivery, AKA free Aldi delivery for orders $35 or more delivered within 2 hours. There's even 2-week free trial!
With Instacart Express, the delivery fee comes out to $1.90 per week if you use Aldi delivery once per week for a year…quite a bargain! 
In addition to Aldi delivery, you'll also have access to free delivery from Publix, The Fresh Market, Whole Foods, Costco, Sam's Club, Kroger, Earth Fare, Petco, CVS, Total Wine, ABC Fine Wine & Spirits, and more, depending on your area.
When you sign up for Instacart you'll enter your zip code for the full list of stores in your area.
FAQs
Does Aldi deliver alcoholic beverages like beers, wines, and spirits?
Yes, you can buy alcoholic beverages at Aldi and have them delivered. Note that you'll need to pay an alcohol handling fee. Check out the Aldi alcohol storefront page for the available items and complete the order to get them delivered to your doorstep.
Does Aldi do same-day delivery?
All Aldi deliveries are scheduled for the same day, and you should request them within Aldi's operating hours. There's an option for one-hour delivery, but be prepared to pay more.
Does Aldi only deliver through Instacart?
Yes, Instacart is Aldi's only delivery partner.
Do all Aldi stores offer home delivery?
95% of the 2,000 stores in Aldi's chain offer delivery. Before you start an order, check with your zip code to see if the store near you offers delivery.
Does Aldi accept coupons upon checkout for delivery?
Yes, you can use coupons when buying items online at Aldi, and they are a great way to get discounts on delivery fees or the cost of items you buy.
Can you order an Aldi product not found in stores?
No, completing any online order for a product at Aldi depends on its availability in that store. Instacart only lists items on stock, and those are the only ones you can buy.
Can you pick up your groceries at Aldi instead?
Yes, Aldi offers curbside grocery pickup available in more than 700 stores. Here, customers can make their order online and indicate when they'll come to pick up the items. A shopper will do the shopping and load the items in your car when you arrive at the specified pick-up point.
You only pay a small amount for the shopping assistance for this service.
Bottomline
Aldi is entirely on board the e-commerce bandwagon, and you can buy items and get them delivered to your doorstep.
This feature is powered by Instacart, whose drivers and personal shoppers will execute your order and bring it to your location.