Aldi Hours – Want to know what time Aldi opens, or what time does Aldi close? Here's a guide to store hours, including Sunday hours and holidays.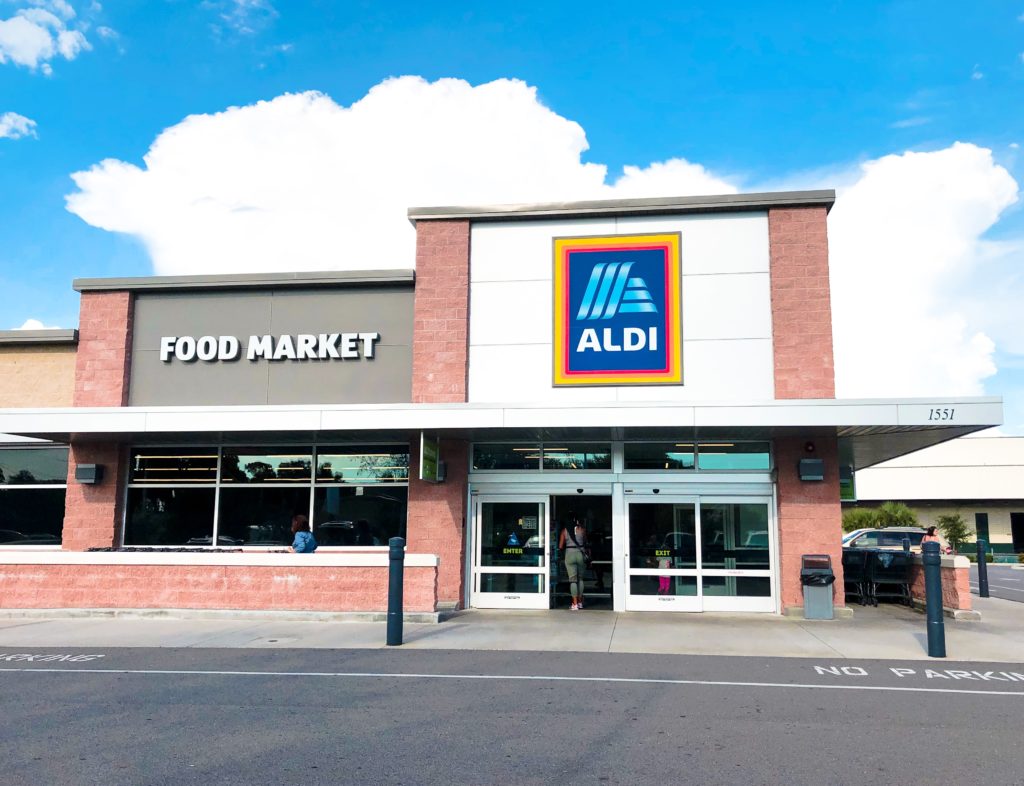 Aldi currently operates more than 1,900 U.S. stores in 36 states.
What Time Does Aldi Open
Aldi stores open at 9 AM seven days a week.
What Time Does Aldi Close
Aldi typically closes at 9 PM – however, there are locations that close at 8 PM, 9:30 PM and 10 PM. We've noticed that the stores that close later are on the west coast. Sunday closing hours vary.
Aldi Sunday Hours
Aldi opening hours are 9 AM on Sunday with most stores closing at 8 PM. There are some Aldi locations that stay open until 9 PM and 10 PM on Sunday.
We checked all the stores in our area, a whopping 16 of them, and all have these hours:
Thursday 9 AM – 9 PM
Friday – Saturday 9 AM – 9 PM
Sunday 9 AM – 8 PM
Monday – Wednesday 9 AM – 9 PM
→ If you don't have access to the Aldi store locator, you can assume that Aldi is open between the hours of 9 AM and 8 PM.
Aldi Holiday Hours
All Aldi stores are closed on the following holidays:
Aldi stores are open limited hours on Memorial Day, Independence Day, Labor Day, Christmas Eve and New Year's Eve.
Does Aldi Offer Special Shopping Hours for Seniors?
Yes, there are special shopping hours available for seniors, expectant mothers, and health compromised patrons on Tuesdays and Thursdays. The first shopping hour is reserved for vulnerable shoppers as stores open at 8:30 am.
OTHER FREQUENTLY ASKED QUESTIONS ABOUT ALDI