Looking to buy Aldi Stock? Here's what you should know.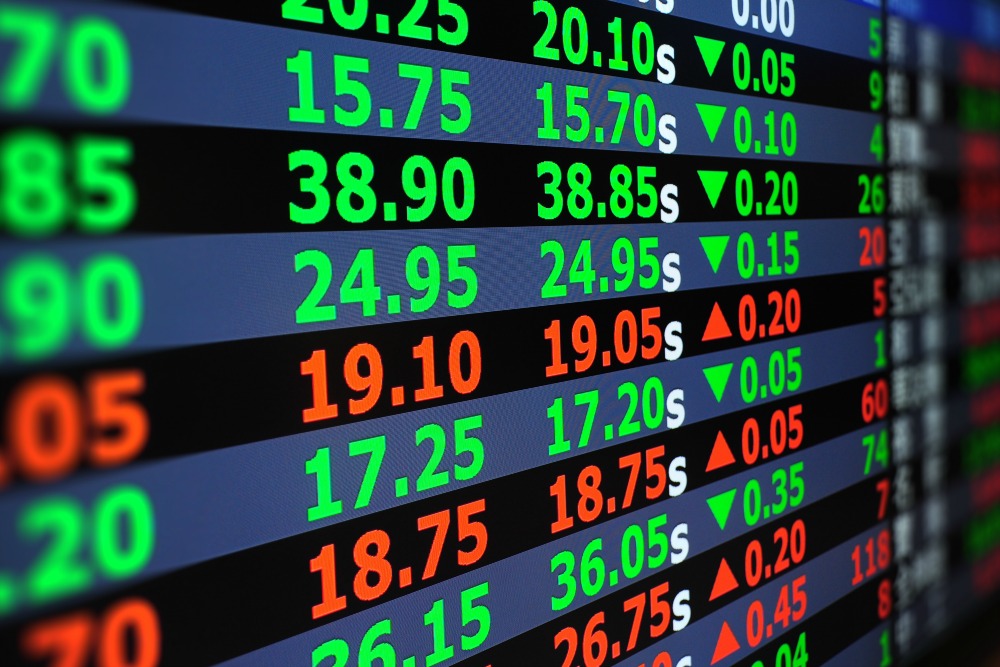 When you love shopping at Aldi as much as we do, it's only natural to want to invest in the company and buy Aldi stock. The rise of apps like Robinhood have made purchasing individual stocks easier than ever.
Is Aldi A Publicly Traded Stock?
Aldi is a privately owned business that is not currently on the stock market, therefore there is no Aldi stock symbol or a way to purchase Aldi stock.
The Albrecht family completely owns Aldi stock that is valued at around $50 billion, and as such, it is not listed on the stock exchange, so it has no Aldi stock symbol or ticker.
Investors are eager for Aldi to become a publicly-traded company because of the success of the discount grocery stores in the US and further afield.
What Does Privately Owned Mean?
A privately owned company means that it is not publically traded. The owners of Aldi have full control of the company and do not rely on investors.
Who Owns Aldi?
The parent company ALDI Einkauf GmbH & Co. oHG is owned by the Siepmann Foundation and private family foundations. Karl Albrecht set these up before he passed away in 2014.
Aldi History
Aldi has an interesting history which began in 1946 when Karl and Theo Albrecht took over their mother's grocery store in Essen, Germany.
By 1960 the brothers grew the discount grocery to 300 stores. However, they had a falling out over whether or not to sell cigarettes, and the company was eventually split into Aldi Nord (North) and Aldi Sud (South), with Karl Albrecht taking over the latter.
In 1961 the first ALDI opened in Germany — The name is a combination of Albrecht and discount. Clever, right?
The first US Aldi store was opened by Aldi Sud in Iowa in 1976 before Trader Joe's was bought out by the Albrecht Family, who kept it as a separate company from Aldi. There are more than 1,300 US Aldi locations with a multi-billion dollar investment planned to bring that up to over 2,500 by the end of 2022.
ALDI Einkauf GmbH & Co. oHG is the formal name of the privately-owned company that is owned in full by the Albrecht family. There are a number of Aldi companies under this banner, including Aldi Nord and Aldi Sud, Aldi Inc, Aldi Hungary, and many more.
Today, Aldi Nord and Aldi Sud are completely separate companies. You may have heard that Aldi and Trader Joe's are owned by the same company, but that's not true. Trader Joe's is owned by Aldi Nord. Aldi Sud owns and operates the Aldi stores in the U.S. — so they have separate ownership and operations.
Due to the success of Aldi Nord and Aldi Süd, they simply do not need external investment or outside shareholders.
Aldi and the Albrecht family are able to remain successful because of their business model and the popularity of their stores around the world. Being able to do this allows them to continue with their business model without outside interference.
How Does Aldi Make Money?
The Aldi business model focuses on bringing its customers high-quality products at a fraction of their competitors' price for similar products.
They run smaller stores that need less staff, spend less on displays, and stock fewer products which have become a bonus for shoppers who can get in and out quickly without being distracted by countless brands for the same products.
Their unique approach sees volume purchasing from private companies, and they can then pass these savings on to their customers thanks to low overheads.
Aldi customers have come to enjoy finding unique products and brands that might not appear again, allowing them to broaden their horizons for less.
Aldi has recently started to offer a home delivery service through Instacart that allows them to benefit from the home delivery market without the expense of setting up the system or employing drivers or people to pack orders.
Though Aldi shares are not available, Instacart shares are due to be soon, giving people an opportunity to buy shares that should appreciate thanks to the success of Aldi and the grocery delivery service that will be possible through this partnership.
Will there be an ALDI IPO?
Investors are eagerly awaiting the day that Aldi IPOs are available, but the truth is, this might never happen. With the success of the company growing, home delivery services, and expansions on the horizon, there might not be a need for the Albrecht family to go public with the company.
If you are desperate to invest in something similar, we already mentioned the potential for investing in Instacart soon. As the company that will be responsible for Aldi home deliveries, it is a way to enjoy some of Aldi's success, even if they never go public.
There are other grocery outlets similar to Aldi that you might want to consider investing in if you believe the model can be successful across the board.
Bargain Market is a discount grocery store whose stock varies depending on location and deals they were able to secure. This means shoppers will not know what they have until they walk the aisles.
Who are Aldi's Main Competitors?
Other popular US grocery stores on the stock market include Kroger, Walmart, and Costco. Waiting for Aldi stock options holds no guarantee, so looking at their competitors can be a great way to invest in the US grocery market.
Kroger is the biggest standalone grocer in the US. They own a number of big-name supermarket brands, including Fry's, Baker's, Dillons, Ralph's, Fred Meyer, King Soopers, Harris Teeter, and Smith's.
As well as a great collection of supermarkets under its umbrella, Kroger also owns the Home Chef meal service, Little Clinix Medical Centers, and Vitacost Vitamin Brand.
You can't mention retailers or grocery stores without talking about Walmart. With around 12,000 stores worldwide, operating under 55 banners, it is the biggest retailer in the world.
There are almost 5,000 Walmart stores in North America alone, and they continue to grow. It even has a 7.5% stake in TikTok Global, showing that it has a far more extensive reach than just grocery and retail stores.
Costco is an American wholesaler that requires customers to pay an annual membership fee. You might think that would put people off, but with over 105 million members worldwide, the membership fees alone dwarf some other businesses.
They have a similar style to Aldi in that their stores are essential with no fancy or expensive displays, but they still offer high-quality products.
While Aldi stores are small, Costco locations work out of large warehouses.
How Much Is Karl Abrecht Worth?
Karl Albrecht Jr is worth just under $15b as part-owner of Aldi Sud with his sister Beate. They inherited the company after the death of their father, Karl Albrecht, in 2014. At the time of his death, he was one of the world's richest men, worth around $23.14 billion.
Beate Heister & Karl Albrecht Jr control the Siepmann Stiftung, a family trust that runs Aldi Sud. Karl Albrecht Jr lives a very private life and is married to Gabriele Mertes with no children.
Beate Albrecht, her husband Peter Heister, and her son Peter Max Heister are all the Aldi Advisory Board members. They also live a very private life, and Beate and Peter have six children in total.
Co-founder Theo Albrecht died in 2010, worth $16.7 billion. His sons Theo Albrecht Jr. and Berthold Albrecht inherited Aldi Nord and Trader Joe's when their father passed away. Berthold died just two years later, in 2012, leaving his wife Babette Albrecht, three daughters, and a son. Nicolay Albrecht made allegations in 2020 that his mother and sisters had embezzled money from the family trust.
In July 2021, Forbes magazine listed Theo Albrecht Jr. as having an estimated $20.6 billion net worth.
Unfortunately, as we previously covered, nobody is able to buy Aldi stock shares. However, Aldi workers can enjoy other benefits, including medical coverage, retirement plans, and dental insurance.