The 6-quart Ambiano Pressure Cooker from Aldi is a bargain when it's available as an Aldi Find for $49.99. Already have one? Here are 15 of the most popular recipes to cook in your Aldi Pressure Cooker as well as some tips for converting Instant Pot recipes.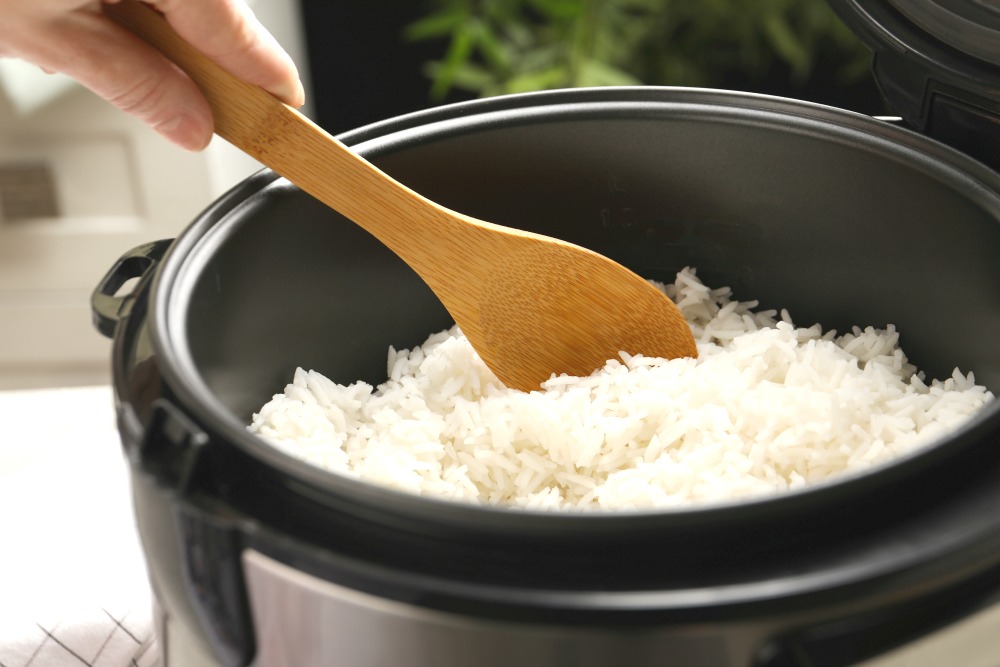 Ambiano Pressure Cooker
The settings on the Ambiano Pressure Cooker are slightly different than an Instant Pot, so there is a learning curve when it comes to converting recipes. The main difference is there is no manual button, which is what the majority of Instant Pot recipes use for cooking.
We would have snatched up a Pressure Cooker from Aldi if we didn't already have an Instant Pot because the price difference is considerable.
Aldi Pressure Cooker owners offered some tips for using the Ambiano pressure cooker with Instant Pot recipes.
Ambiano Pressure Cooker Tips
Add 1/3 of the cooking time of an Instant Pot recipe when using the Ambiano Pressure Cooker – This is because the Pressure Cooker from Aldi doesn't reach as high of pressure as an Instant Pot.
Instead of pressing the manual button on the Instant Pot and setting the time, use one of the buttons on the Aldi Pressure Cooker that best corresponds with what you're cooking (Chicken, meat, soup, etc.), then adjust the time according to the recipe. Remember you may need extra cooking time. On average it takes an additional 10 minutes in the Ambiano for every 30 minutes in the Instant Pot.
Do not use metal utensils in the 6-quart Pressure Cooker because the inner pot is made of Teflon and can scratch. (Aldi has bamboo cooking utensils for $1.99 so this is an easy fix!).
Aldi also released an 8-quart Ambiano 9-in-1 Programmable Pressure Cooker for $59.99 that's even more similar to an Instant Pot with a yogurt making setting and a stainless steel inner pot. The price point is $20 more but the enhanced features may be worth it for your family — it still beats the price of an Instant Pot with all the bells and whistles!
Remember, Ambiano is an Aldi Private Label Brand and qualifies for returns under the Aldi Return Policy with receipt. If the product fails during its warranty period, and the product is no longer in stock, you may need to contact the manufacturer to resolve the issue. Here is the user manual with information.
Aldi Pressure Cooker Recipes
All this talk about the Ambiano Pressure Cooker has us hungry, so here are 15 of the most popular pressure cooker recipes to enjoy in your Aldi pressure cooker.