This Aldi tree collar is a hot new holiday decorating trend!
News flash: That Christmas tree skirt you're using is old news.
Christmas tree collars are one of the hottest new items for holiday decorating. The collars are designed to cover your Christmas tree stand — providing the illusion that your tree is sitting in a basket.
Now Aldi is bringing tree collars to the Aisle of Shame!
While we have seen tree collars at retailers including Crate & Barrel ($69.95), Kirkland's ($49.99), and Target ($40.00), Aldi is bringing us the best price we have seen for your 2020 holiday decorating — just $14.99!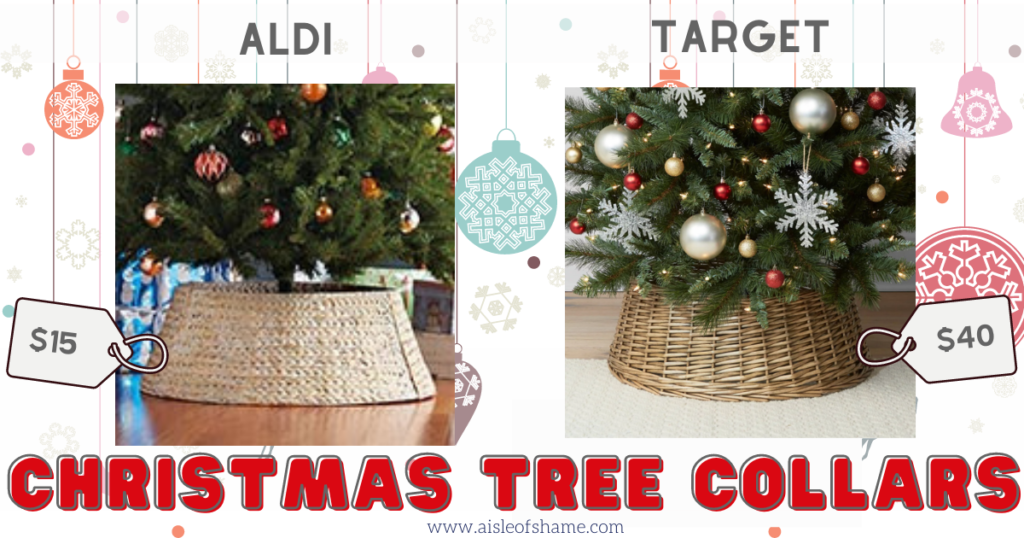 Here is how the Aldi tree collar works:
It comes in three pieces that you fit together around the stand for your Christmas tree.
These items are 10 inches high, and they form a circle that is 27 inches in diameter. As you can see, they flare out toward the bottom.
The Aldi tree collar is sold under the Aldi private label for most Christmas Decor — Merry Moments.
These are available in three colors/finishes: Natural, Natural with Ribbon, or Whitewash.
These items are due in Aldi stores for the ad week of Wednesday, Dec. 2 (Sunday, Nov. 29 in stores with a Sunday ad switchover).
Which finish is your favorite? Share your holiday Aldi Finds in our Aldi Aisle of Shame Facebook Group!