Love plants? These Aldi succulents are priced right!
Once you've shopped at Aldi for awhile, you develop some, let's say, new obsessions.
It usually starts with cheese, and then wine. Then you might move on to candles, or shoes. And somewhere in there, you usually become an Aldi plant mom.
Lately, lots of Aisle of Shame fans have become obsessed with the mini succulent collections Aldi keeps bringing us. There were Day of the Dead planters at Halloween, Rae Dunn-esque containers at Christmas, and these Kate Spade lookalikes around New Year's Day.
Earlier this month, Aldi brought us succulents in mini Mason jars.
But sometimes, we Aldi plant moms mess up, and we kill our mini succulents. I know, THE HORROR!
I am guilty of doing this with my New Year's succulents. I took them to my office, but I don't have any windows, and they did not survive without light.
So, now I have these cute little planters I love, and no plants to put in them.
Well, guess what, friends? Aldi is coming through for us again.
A new shipment of mini Aldi succulents is on the way to Aldi stores, according to the June 17 ad. These won't come in planters, so they will be perfect to re-pot wherever you want!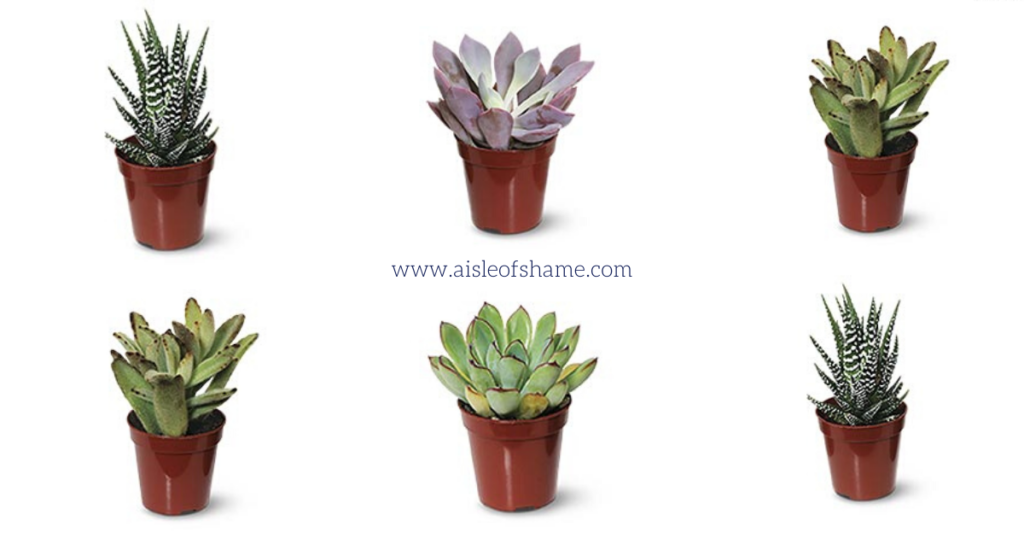 Do you love the plants at Aldi as much as we do? Post a pic of your faves in the Aldi Aisle of Shame Facebook Group!