Just in time for Valentine's Day, Aldi is bringing us heart-shaped cheese!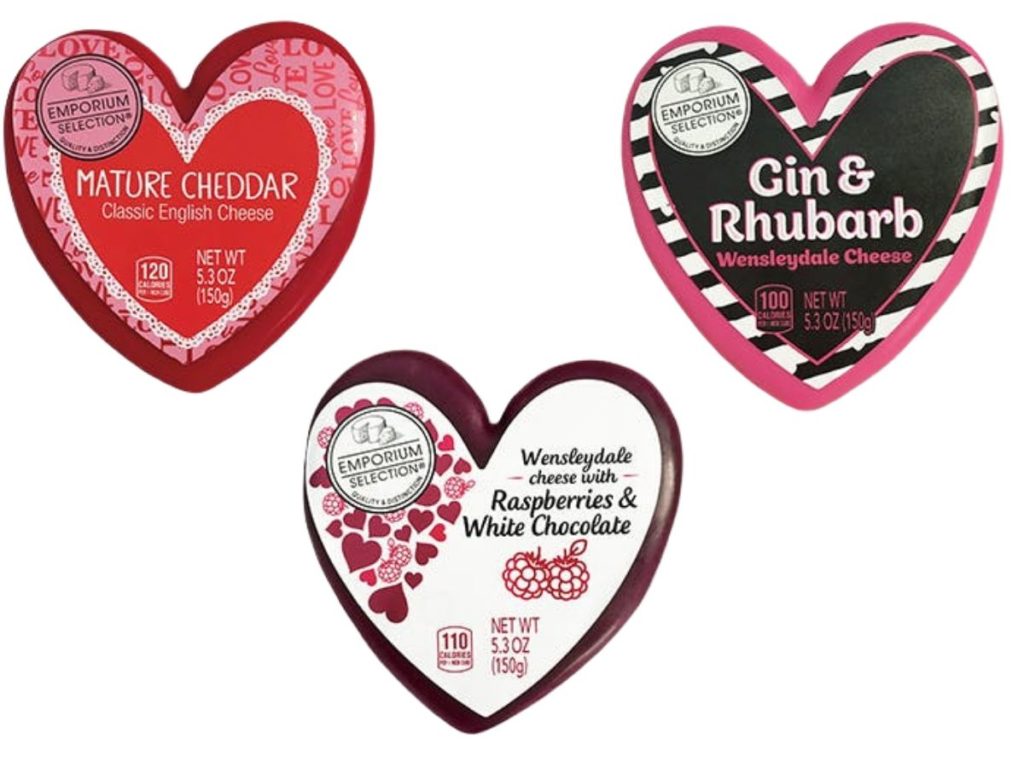 It's no secret that we can't get enough of Aldi cheese. For the quality offered, Aldi's prices are amazing, and they are continually surprising us with new varieties!
If your special someone loves cheese as much as we do, we've got news that may simplify your Valentine's Day shopping.
Aldi's latest Emporium Selection wax-coated cheese collection will be released Jan. 27 (Jan. 24 in stores with a Sunday ad switchover), and of course, it will be Valentine's Day-themed. We loved the Aldi Halloween Cheese and Holiday Cheese collections, so we can't wait to try this one.
Several flavors of heart-shaped cheese will be available. They include Mature Cheddar, Gin & Rhubard Wensleydale Cheese, and Raspberries and White Chocolate.
These new cheese varieties will be priced at $3.99. We heart them already!