Aldi Spring Candles are now available in four fresh scents!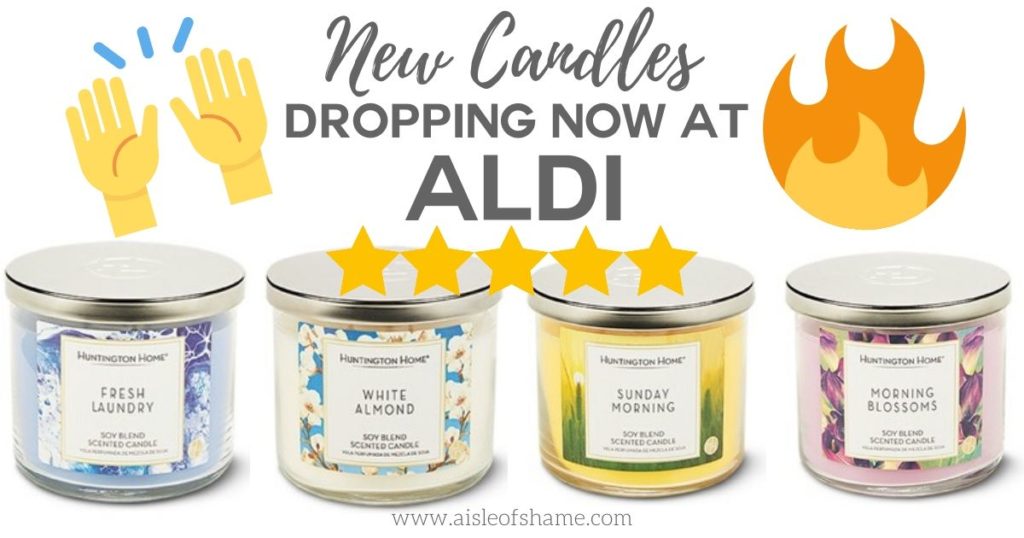 If we had one word to describe the theme of the Aldi Finds this month, it would be cozy.
We've seen plush robes, warm PJs, crushed velvet comforters, new pillows, and now … cozy candle scents.
That's right, Aldi is back with new Huntington Home Candles!
We find these candles rival the quality of the uber-popular Bath & Body Works Scents, and at a price of $3.99, you can literally buy six of them at Aldi for the price of one at the mall.
Aldi Spring Candles
Fresh Laundry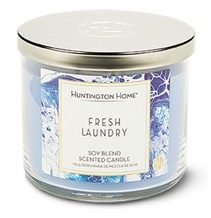 The first Huntington Home winter candle scent is Fresh Laundry. Aldi's scents for this January release all seem to be in the "Clean" vein, and this one hammers that idea home.
Sunday Morning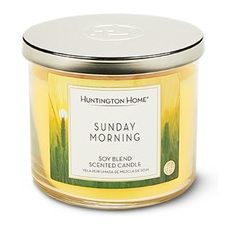 Next up is this sunny yellow "Sunday Morning" scent. While Sunday morning at our house often smells like bacon and pancake syrup, we're guessing the bright yellow color here means this scent will be more reminiscent of some popular "sunshine" themed scents.
Morning Blossoms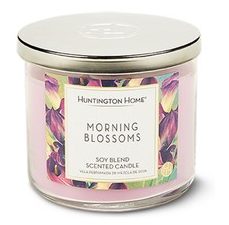 The light purple color of this Morning Blossoms candle makes us think it will include some lilac or possibly freesia? While we absolutely love many of the Aldi 3-wick candles, we do find some of the floral scents to be a bit overpowering. We're eager to get a whiff of this one to see if it is lighter and cleaner, like the rest of these Aldi winter candles promise to be.
White Almond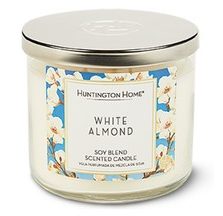 And we saved what we believe will be the best for last. We love anything almond, so we expect to want to really load up on this White Almond-scented Aldi candle.
Soy Blend Candles
Aldi says these candles are made with soy blend wax.
They are 14 ounces each — the same size as the brand-name candles — and come in glass jars with silver lids.
Which Aldi spring candles do you plan to buy?