These Aldi Crushed Velvet Comforters will bring fresh style to your bedroom this winter!
Once upon a time in early 2020, sandwiched between the Aldi rug runner craze and the toilet paper shortage, there was a brief moment in time we here at AisleofShame.com like to refer to as the Porn Comforter Fascination.
That's right, we said Porn Comforter.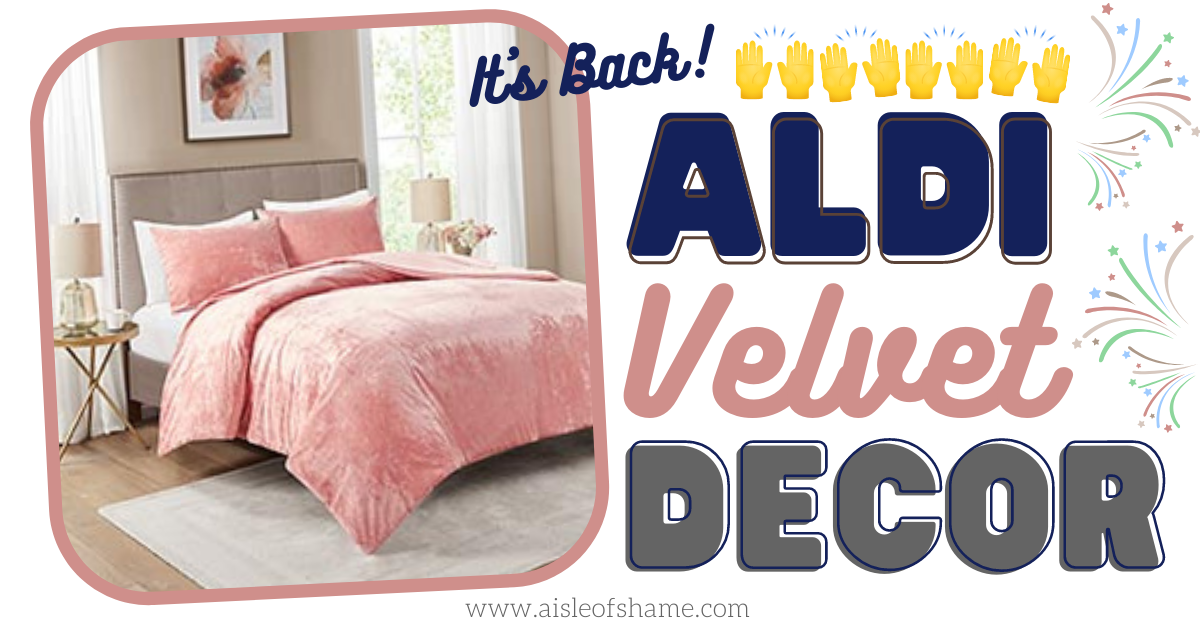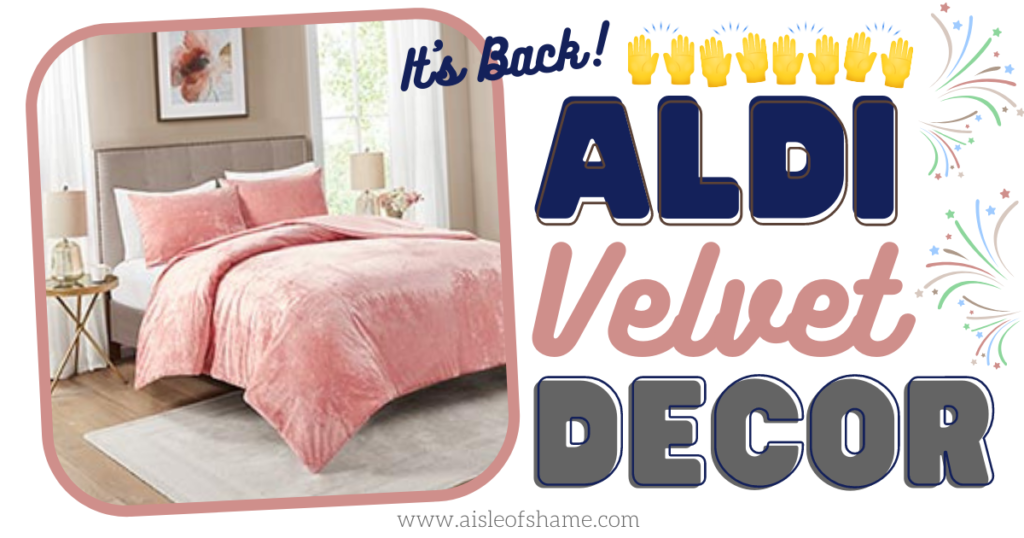 Aldi introduced these soft, shiny, crushed velvet comforters, and they quickly became a must-have. Aisle of Shame Community members also quickly realized that they were reminiscent of the kind of thing you might see on the set of a 1970s porn movie.
(Side note: We can't recommend Googling "porn comforter" to see images of these beauties. Our eyes are still singed.)
So, Aldi did what Aldi does … and has brought these popular comforters back for 2021!
Crushed Velvet Comforters
These Huntington Home Crushed Velvet Comforters are due in stores for the ad week of Feb. 3 (Jan. 31 in stores with a Sunday ad switchover). Plush textures are still on trend for bedding, and these comforters from Aldi do not disappoint in the style department!
They are available in Queen or King sizes, and they include the two matching pillow shams.
We'll cut right to the heart of the matter: The price of these beauties is just $29.99!
Aldi Velvet Quilt Introduced
In addition to the crushed velvet comforters, Aldi is also bringing out a crushed velvet quilt this year, and we love this look!
The quilt also comes as a set that includes two matching pillow shams.
Aisle of Shame Approved
Last year, Aisle of Shamer Mary Pratt was able to get her hands on one of these beauties a little early! In fact, she says she bought it right off the stocking cart as the employees at her Aldi were putting them out!
Mary used the comforter to help stage her home while she had it up for sale.
The Aldi Finds this week also include coordinating microfiber sheet sets, bamboo pillows and sculpted blankets, as part of a "bedroom refresh" line. We're definitely down for this crushed velvet comforter craze! Are you?