These new 3-wick candle scents will make great Mother's Day gifts!
If there's one thing we love about the Aldi Aisle of Shame, it's the candles.
And when we say "the candles," we mean Aldi Candles.
Those round ones with three wicks that are a dupe for a popular chain.
But that popular chain sells them for $25. At Aldi, they are $3.99!
So as you now understand, we get really excited when Aldi drops new 3-wick candle scents. Like, really excited!
On April 21, Aldi will be releasing four new candles, and they are timed perfectly for Mother's Day gift shopping.
The new candle scents are:
Blackberry Mint Mimosa
Garden Rose
Happy Mother's Day
Sunday Brunch
As we said, these retail for $3.99. They are the same size – 14-ounces – as the Bath & Body Works candles.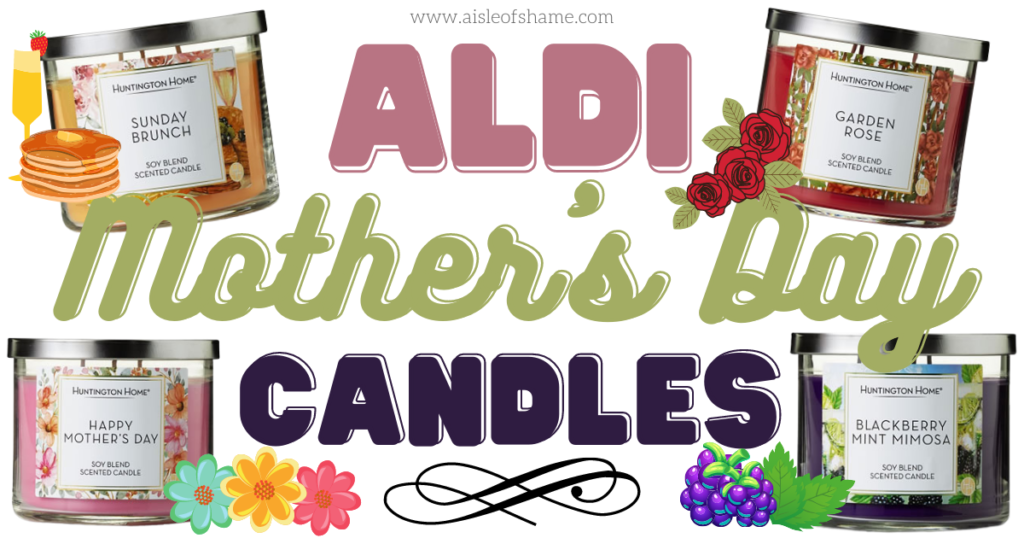 We're still working through our White Almond candles from the last Aldi candle drop, but we'll be looking for these this week, as well!
Just a note for Aldi shoppers: Some stores are now stocking the 3-wick candles in the aisle with cleaning supplies, toilet paper, etc., rather than in the actual Aldi Finds aisle. So, if you don't seem them in your Aisle of Shame, that's another place to look!
Which 3-wick candle scents are you shopping for?