What is the Aisle of Shame? Here's everything you need to know about Aldi's middle aisle!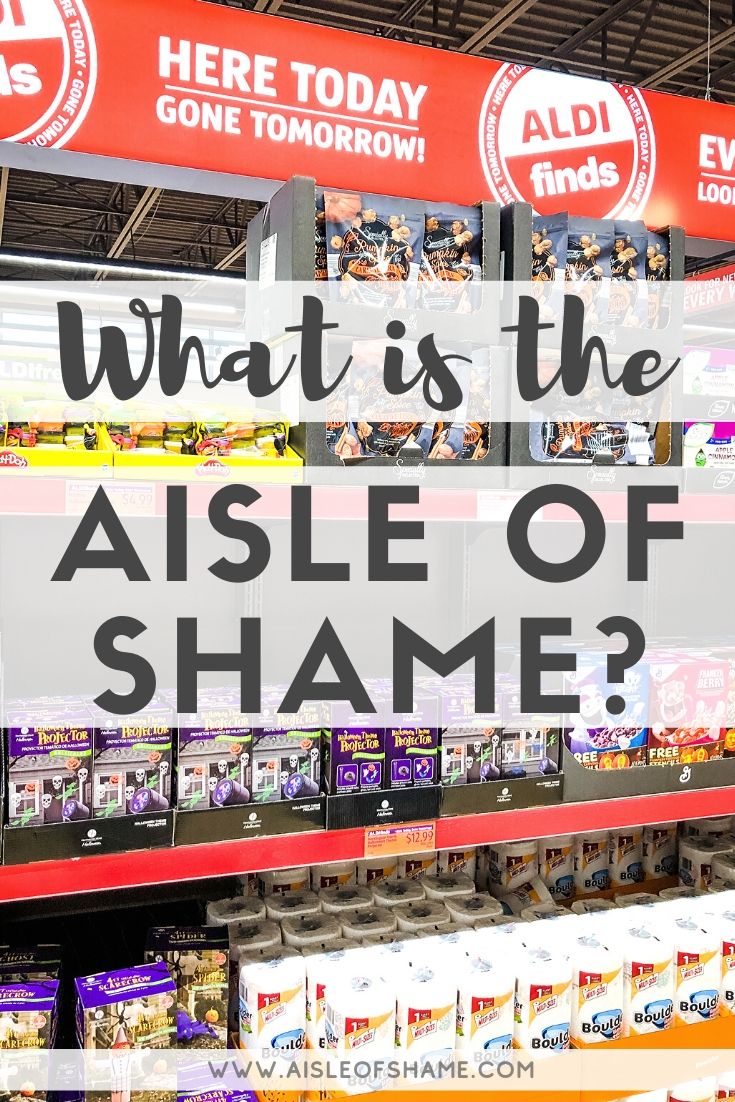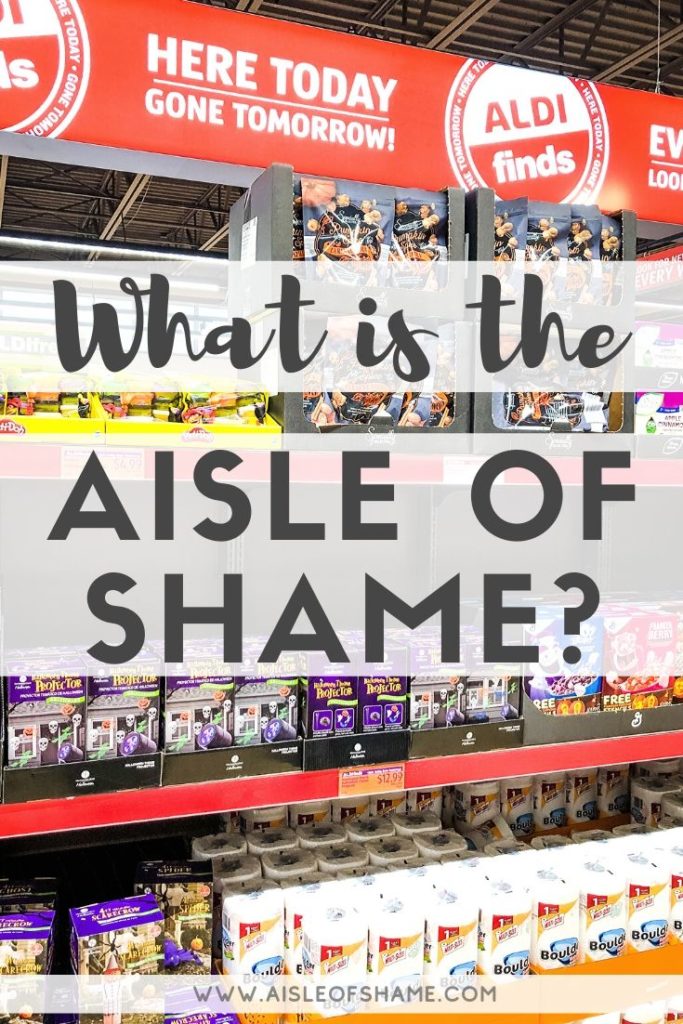 If you're a regular Aldi shopper or a member of our Aldi Facebook group, you may have heard the term "Aisle of Shame" in reference to the middle aisle of Aldi where new Aldi Finds and seasonal items change from week to week. It's sometimes abbreviated as AOS.
What is the Aisle of Shame
Contrary to the name, there is no shame in shopping the Aisle of Shame at Aldi — it's simply a fun term for the aisle with all the stuff we never knew we needed! If you've come across this meme, you know exactly what we're talking about!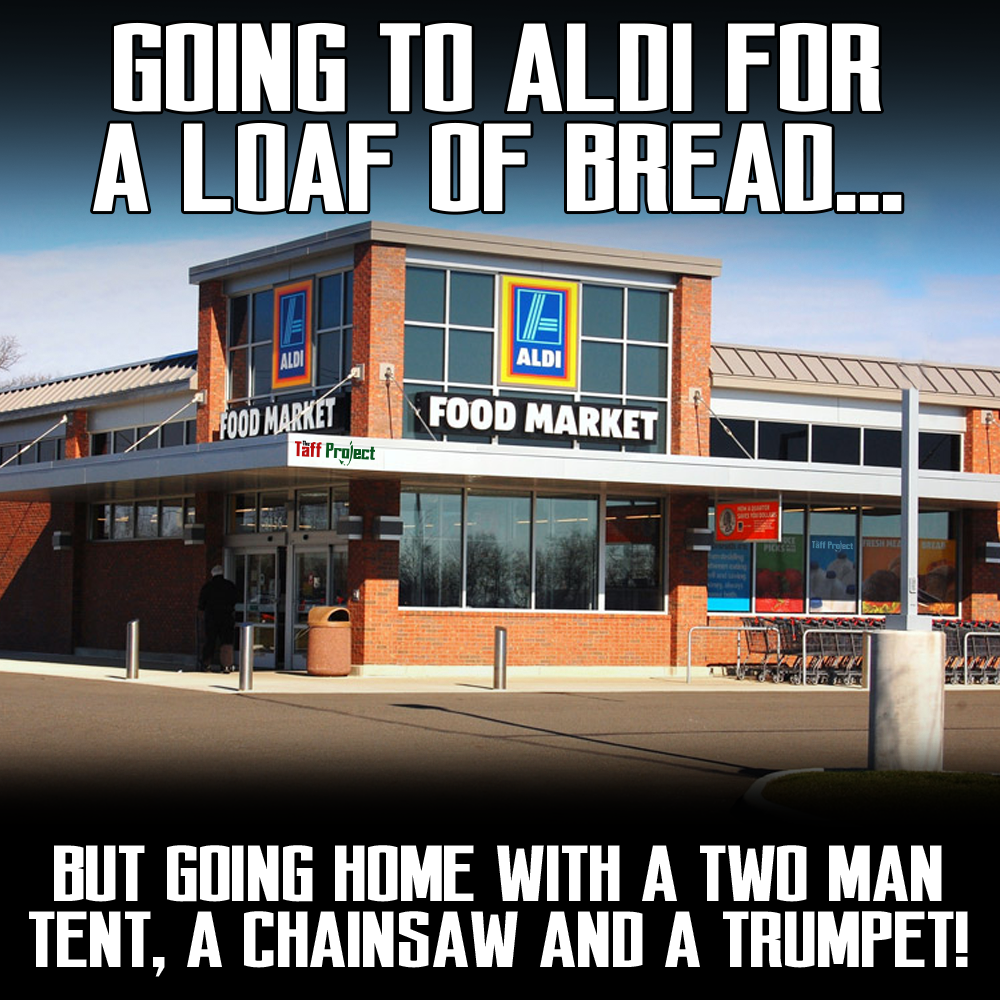 The majority of goods found in the AOS are non-food and can run the gamut from outdoor furniture, tools and home decor to kitchen supplies, toys and clothing. YOU NEVER KNOW WHAT YOU'RE GOING TO FIND – And that's part of the fun of shopping at Aldi!
If you look at the current Aldi Ad or Aldi Preview Ad, the majority of Aldi Finds and Special Buys listed can be found in the AOS.
Fun Fact: Aldi stores in the U.S. aren't the only ones with an Aisle of Shame, Aldi locations around the world each have their own version of the aisle with constantly changing merchandise.
In addition to Aisle of Shame, there are other variations for the fifth aisle at Aldi (of course, Aisle of Shame is our favorite!):
Middle Aisle (Popular in the U.K.)
Aisle of Fun
Aisle of Awesome
Aisle of Surprises
Aldi Finds Aisle
Aisle of Impulse Buys
Aldi Markdowns
Because AOS merchandise changes weekly, this is also where you will find markdowns.
The popularity of your store really determines the markdowns. For instance, our closest Aldi is the most popular in our area and Aldi Finds rarely go to clearance. If we want a specific item from the AOS, we have to shop Wednesday morning (when the new ad starts for the week) because once something is sold out, there is no restocking. (Do you wonder what day your Aldi ad starts? Check out What is the Best Day to Shop at Aldi?)
This is particularly true for Huntington Home candles – for some reason our store can never keep them in stock for longer than a few days!
Other stores in our area are less popular, so if there's something we want or need that's already out of stock at Aldi #1, we head to these locations, which also are more likely to have markdowns. Sometimes it pays to shop at an Aldi a bit further away.
Do all Aldi Stores Have an Aisle of Shame?
Sadly, the answer is no. Not all Aldi stores have an Aisle of Shame. We have yet to visit an Aldi without an AOS, but according to our Facebook community, new Aldi stores are being built or remodeled without the fifth aisle of merchandise.
For us, the reason we shop in store at Aldi is because of the Aisle of Shame. That doesn't mean we wouldn't shop at an Aldi without an AOS– instead we would probably use Aldi Delivery through Instacart. You can order some Aldi Finds items through Instacart, but only if they are still in stock when your Instacart shopper is in store — so you do run the risk of something not being there.
The AOS is what keeps us going to Aldi once or twice every single week! 
Want to learn more about Aldi? Check ALDI FAQ!