These peanut butter cupcakes will be an awesome lunch box treat!
It is Italian Week at Aldi, but if that's not your jam, there are some different treats in store, as well.
These Mrs. Freshley Deluxe cupcakes have caught the eye of many Aldi shoppers this week, so we're giving you a heads up to be on the lookout!
These Reese's Peanut Butter Cupcakes have chocolate cake with filling made with Reese's Peanut Butter. Chocolate, with a peanut butter filling? Sounds a lot like our favorite candy — a Reese's Peanut Butter Cup!
Of course when you are talking cupcakes, you also have to bring frosting into the mix, and this frosting will not disappoint! These peanut butter cupcakes are frosted with peanut butter frosting! They are decorated with orange and yellow sprinkles and a chocolate drizzle, too.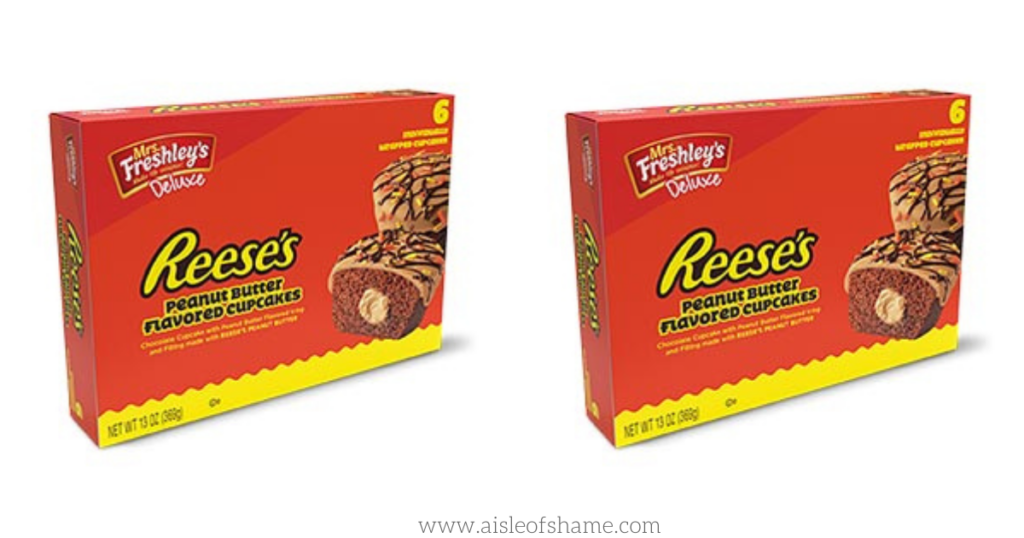 These cupcakes are individually wrapped, and they come six to a box.
They are available as an Aldi Find for the ad week starting Feb. 24 (Feb. 21 in stores with a Sunday ad switchover). The price is $2.86 for these goodies!
>> Wondering when your ad starts? Check out When is the Best Day to Shop at Aldi? <<
If you can't find these at your Aldi store, we have also heard they are available at Walmart. Or stock up on them with this box of 36 from Amazon!