Fall Farmhouse Decor is coming to Aldi!
With the constantly changing assortment of products in the Aldi Aisle of Shame, there are times when we start to wonder if Aldi actually knows us.
Because when it comes to falling leaves, pumpkin spice and everything nice, we're all in.
That's why we couldn't be happier about the first round of fall decor coming to Aldi this year.
Did someone say FALL FARMHOUSE DECOR?
That's right, Aldi is stocking fall farmhouse decor. Cuddly blankets, throw pillows and lanterns in muted, neutral shades will be out in Aldi stores starting Sept. 11.
Here's a closer look at what's coming!

Just look at these adorable Aldi fall farmhouse throw pillows! They measure 18 x 18 and the cover is made of 100% cotton. This pumpkin design looks great with the neutral stripe pillow.
And look at this plaid with the "Home Sweet Home" pillow! These fall accent pillows will sell for just $7.99 at Aldi.
Next up, these fall farmhouse throws …
Look at how well they would coordinate with the pillows. JUST LOOK.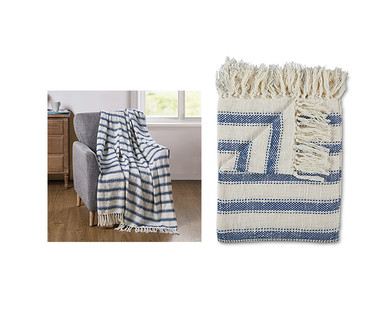 These fall throw blankets are priced at $12.99 each.
Do you have any Aldi area rugs?
This 5×7 hand-carved area rug is $49.99.
And the lanterns!
THE. LANTERNS.
These Aldi Fall Lanterns stand 12 inches tall. 
The fall lanterns are available in galvanized metal, white wood or bare wood finishes. And that price! $6.99! We're definitely getting all three.
There are candles, clocks and more available in Aldi's Fall Farmhouse Decor collection.
Be sure to check it all out in store starting Sept. 11! We can't believe how affordable everything is. But, then again, it's Aldi. Why would we doubt our favorite store?
BUT WAIT. We saved the best for last. 
You GUYS. This cabinet.
THIS CABINET IS EVERYTHING.
And … $69.99.
Boom.
See ya in the Aldi Aisle of Shame!
Which Aldi Fall Farmhouse Decor are you putting in your cart first?