We all want to save money, especially on repeat purchases like groceries. Recently, a shopper wanted to start shopping at Aldi, hoping to cut down their grocery bill. After asking for shopping tips, here are some answers they got.
1. Fresh Fish Is Great
An Aldi shopper shares that they love Aldi's fresh shrimp and fish. The key is getting fresh stuff, not frozen items. They haven't checked in a while, but the frozen tilapia usually comes from Asia. It tastes different compared to fresh fish from South America.
2. Green Bananas Never Yellow
Several thread contributors add that the smallish green bananas with sharp seams are likely picked too early, so they never ripen. Pick larger, rounder, smoother yellow or brown bananas.
3. Time-Saving Tips
Another commenter says the best way to get out of an Aldo store quickly is to note the layout mentally. You will not forget any groceries or get tempted to buy the stuff you don't need. They also write a list of the groceries they need and then record the order of the items as they shop using a phone app. 
Aldi doesn't change the layout every few months. Usually, the first aisle is bananas, bread, peanuts, and produce, while the second is milk, eggs, and butter. Their eyes do not wander since everything is written down with the store layout in mind.
At times, refrigerated items like meat have a sticker showing the discount. That means that the best buy date is coming up. Always take advantage of that discount.
4. Go Early
Aldi is a nightmare at midday. Numerous contributors said that half of the staff is missing from the aisles if you go late in the day. It's too crowded to shop in peace.
5. Check the Mobile App
Another Aldi shopper shares that the seasonal stuff is more exciting than all other products. Download the mobile app and check it on Wednesdays.
6. The Produce
Numerous shoppers express their concern over Aldi's produce. Lots of it goes bad quickly, so only buy fresh items. However, one argues that molding is good. If strawberries don't get mold, it's a sign the sellers soaked them in preservatives. Refrigerate what you'll eat in 3-4 days and freeze the rest as soon as you get them.
7. Aldi Staples
An avid Aldi shopper states that the Aldi whole-bean coffee is great if you are a coffee drinker. The chips, dried fruits, and crackers are a big hit. Their buffalo chicken dip tastes like hot sauce, and the dips are not so flavorful. The hummus is excellent, but the street corn dip is bland. A lot of their seafood is excellent, but avoid the Perdue brand of chicken breasts.
8. Explore the Finds Aisle
Another shopper says they never pay full price for anything on the find aisle. Since they turn over quickly, they are often on sale. If an item catches your eye, note how many similar things are on the shelf. The items will be put on sale after some time, so you can gauge if you can wait for a lower price. 
Using this strategy, they get random stuff that few people need, like candles, toys, and barware. After Christmas, they got some kids' books for less than 2 dollars. Shopping after a season is a great way to get deals.
9. Bring Reusable Bags
Multiple Aldi shoppers recommend bringing reusable bags on the first day. Aldi doesn't bag anything, so get storage crates for your trunk for easy loading and unloading.
10 The Meat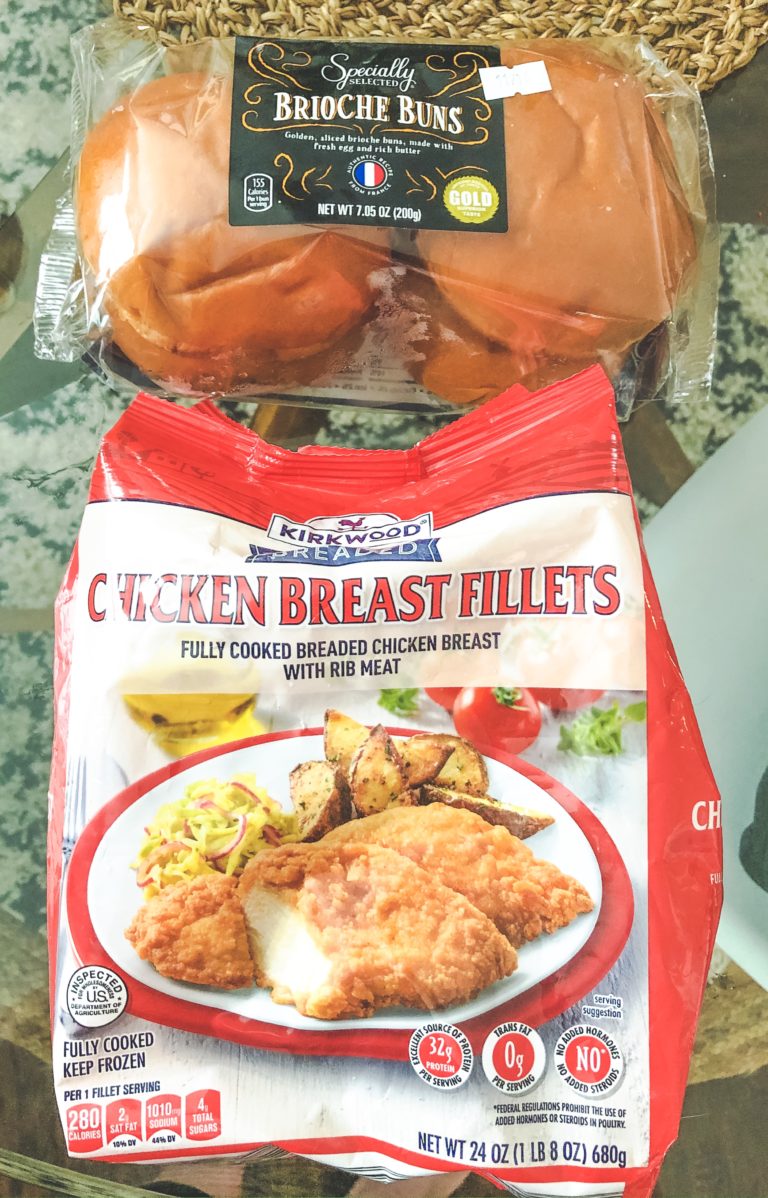 A final Aldi shopper says that most of their meat is exceptional. However, the chicken drumsticks may have more cartilage while pulling apart chicken meat. The pot roast meal is quite exceptional. As advised, add an extra cup of water while blending the gray mix. 
This thread inspired this post.