Aldi is one of the best employers in the United States. In 2021, 79% of employees said it is an excellent workplace – 20 points above the average one.
Good work culture is primarily affected by the nature of employees, a reason why Aldi is very strict on who it hires. Besides, most Aldi employees are customer-facing, and bad culture results in a bad customer experience.
This article will break down a vital part of the recruitment process – the drug test – and help gauge the chances of making it past this stage if you seek employment at Aldi.
Does Aldi Require A Drug Test?
Aldi's code of conduct policy outlines that employees are prohibited from working, operating equipment, or being present in company premises under the influence of alcohol and illegal drugs. Using, selling, manufacturing, or buying illegal drugs on company premises is also prohibited.
In light of their emphasis on maintaining a drug-free environment, Aldi conducts pre-employment drug tests on all employees.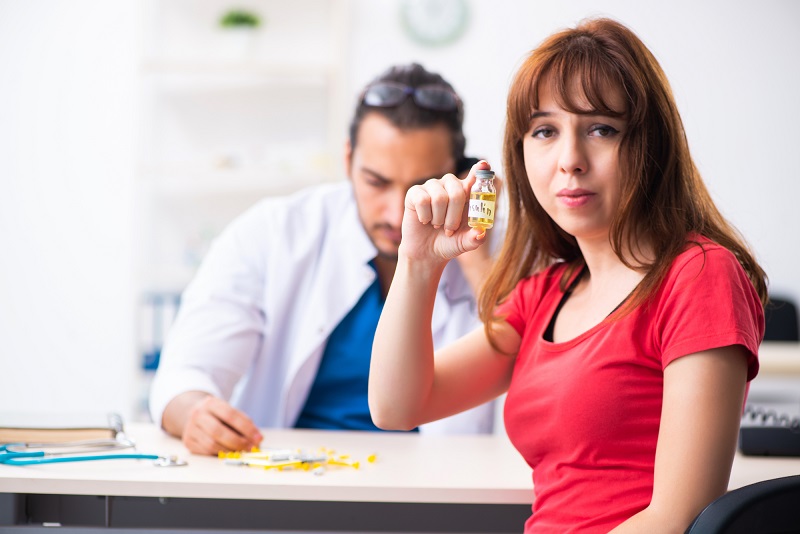 Does Aldi Drug Test Part Time Employees?
Yes. Part time employees, aren't exempted from Aldi's drug test. They work with ‌full time employees and are expected to uphold  Aldi's Drug-free policy.
Does Aldi Warehouse Require A Drug Test?
Yes. Everyone who applies to work at Aldi has to take a drug test, and warehouse workers are not exempted.
Who Does Aldi's Drug Test?
Drug tests at Aldi are mainly done on new employees as part of the hiring process. This process is not straightforward, and you might not know the exact point at which they will conduct the test.
Existing employees can be subjected to this test too. ALDI's job application form indicates that employees should pass a pre-employment drug screen and will be subject to ALDI's drug and alcohol testing during their employment.
Aldi's Hiring Process
Aldi's hiring process starts online, where interested applicants submit their applications on the career portal. All successful applications are confirmed by an email sent to the applicant.
From here, the team at Aldi takes approximately two weeks to review applications and send a response to the applicant. Note that the interview process depends on the position and department you are looking to work for.
If selected, a hiring manager will reach out to plan for two or three interviews, depending on the role. They will complete the assessment, and if you are successful, they will send a job offer.
At this point, you will need to undergo employment screenings and then proceed to pick a start date if you pass them.
How Does Aldi Do Their Drug Test?
Aldi checks for drugs in your urine, and they do not do mouth swabs. You need to give the people in charge some sample urine for analysis.
This test looks out for ;
THC(marijuana)
Cocaine
Amphetamines
Opiates
Tests are rarely conducted on-site during the interview process.
They are done by third-party entities, where you are asked to visit and complete this process.
A urinalysis test does not take long, especially for the applicants. All you have to do is submit a urine sample and leave. The testing facility will send the results after a few days. In this case, the results are sent to Aldi, who will decide to hire you or not, depending on the results.
When Does Aldi Do A Drug Test?
Aldi conducts drug tests on employees. However, they do not do them randomly, as they have specific reasons that might prompt them to do one.
If you are suspected of violating any drug-related policies, Aldi will subject you to a drug test.
One example is when an employee seeks workers' compensation after an accident. Here, Aldi will do a drug test to check if they were under the influence when the accident happened.
What States Do Not Allow Drug Testing?
State laws affect Aldi's drug tests. With more than 2,000 stores across 36 states, Aldi has to follow the varying regulations in the individual states.
Drug testing laws are divided into open states, states with voluntary requirements, and those with mandatory requirements. Some states have a combination of all these three scenarios.
More states are legalizing marijuana but note that you should use these products at your own risk. Most of them have more THC than advertised.
Aldi will still subject applicants to drug tests even in these states. However, using reliable CBD products with accepted THC levels should not make you fail the drug test.
How To Pass Your Drug Test With Aldi
The best way to pass an Aldi drug test is to stay drug-free. If this is impossible, understand that drugs have different half-lives, and this determines how long the body takes to reduce it to 50%. Once it is below this threshold, a drug test won't detect it easily.
Half-lives of commonly abused drugs include;
Marijuana – between 4 and 6 days
Cocaine – 1 hour
Methamphetamine – about 11 hours
Amphetamine – between 7 and 34 hours
Note that half-lives are not perfect indicators as several other factors affect the time it takes your body to get rid of drugs in the body.
A few detox tips to help the body to clear drugs out faster include; using detox pills and homemade detox drinks.
To pass an Aldi drug test, stay for at least three weeks without taking drugs. This might seem too long, but you do not want to take any chances with this opportunity to work for Aldi.
What If You Failed Your Drug Test With Aldi?
If your drug test comes back positive, Aldi will inform you by mail.
They won't blacklist you and always feel free to re-apply in 6 months. Only this time, give your body enough time to clear out any drugs.
FAQs
Do you have to pass a drug test to work at Aldi?
Yes. Drug tests are a mandatory requirement for anyone looking to work at Aldi, and only candidates that pass this test proceed to work.
Why does Aldi drug test?
Aldi's drug test is part of a process to create a drug-free and safe work environment for all employees and customers. This is why the company conducts drug tests on new and existing employees under certain circumstances.
Does Aldi do a mouth swab drug test?
No. Aldi only conducts a urinalysis test.
Is it better to refuse a drug test rather than fail?
No. Unless you have already conducted a drug test, it is better to fail rather than refuse.
Is it legal for someone to watch you pee during a drug test?
Yes. Drug testing rules allow direct observation of urine collection to ensure that no devices containing drug-free urine are used to cheat the test.
Does Aldi tell you if you pass or fail the drug test?
Yes. You will receive test results and know if they are why Aldi did not hire you.
Does Aldi also run a background check before hiring?
Yes. Aldi conducts a background check looking for any criminal conviction in the last seven years.