Coastal Decor fans will be dancing in the Aisle of Shame this week!
From a lovely, new home decor collection to some exciting new foods to try, we've got a baker's dozen of Aldi must-haves for you this week!
Huntington Home Pop-Up Baskets
We'll start our tour of the coastal decor at Aldi this week with these pop-up baskets. These baskets have "two looks in one," because you can fold down the top with handles to make a smaller, round basket. The large baskets measure 17.75″ x 14.17″ x 16.5″ and have a painted white bottom with a natural top. The small baskets measure 11.8″ x 10.7″ x 14.2″ and are natural in color with a decorative white starfish and aqua tassel attached. The baskets are priced at $6.99.
SOHL Furniture Tufted Slipper Chair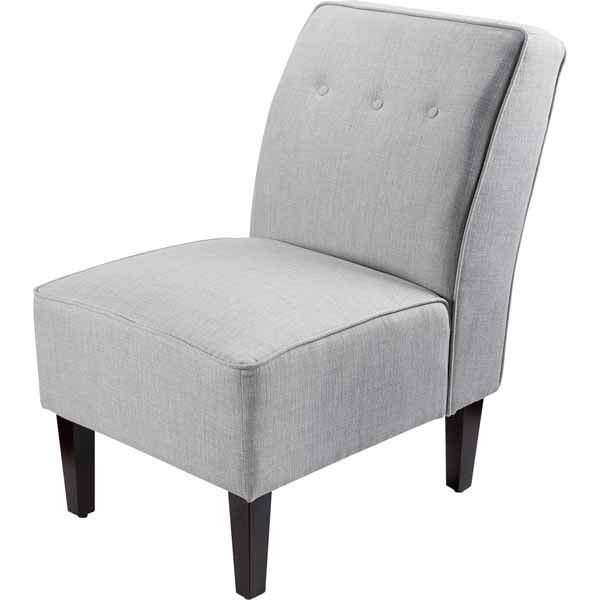 This SOHL Furniture Tufted Slipper Chair comes in a light gray that coordinates with the rest of the home decor available this week. It is priced at $79.99. There's a matching round storage ottoman for $39.99.
Huntington Home Throw Pillows
These pillows with jute trim come in a 2-pack for just $16.99. The pillows are 18 inches square and have 100% feather fill. They are available in four colors: ivory, gray, aqua, and chambray.
Huntington Home Velvet Plush Throws
These velvet plush throws measure an oversized 60 inches by 70 inches. These throws are available in three prints that coordinate with the rest of the coastal decor: geo, starfish or medallion. They are priced at just $9.99.
Huntington Home Reversible Area Rugs
These 100% nylon rugs measure 5′ x 7′. They have designs printed on each side and are priced at $39.99.
Barissimo Ground Coffees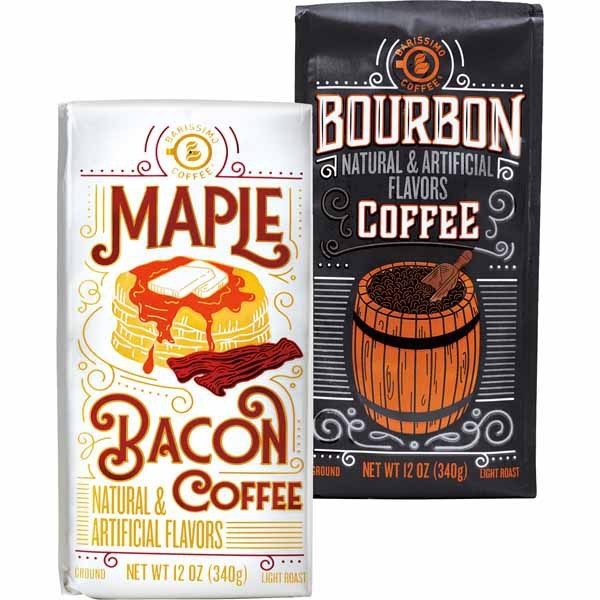 Aldi is bringing back two flavored coffees that were very popular with the members of our Aldi Aisle of Shame Facebook Group last fall. The Maple Bacon and Bourbon coffees are priced at $3.79 each (food prices may vary by store).
Specially Selected Bagels
Judging by the popularity of Aldi's "everything bagel" seasoning, many Aldi fans will be excited by the new Specially Selected bagel varieties being offered this week. The White Cheddar Every Bagels are flavored with white cheddar, onion, and garlic, while the Double Cheese Bagels are flavored with mozzarella and parmesan. Both packages contain 5 bagels for $2.89.
Ambiano Rotating Belgian Waffle Maker
To continue our breakfast-themed must-haves this week, you'll find a rotating waffle maker in the Aisle of Shame this week. It makes 1-inch thick waffles and has a Copper Titanium Ceramic coating on removable plates that are dishwasher safe. The handle folds away for easier storage. This waffle maker is priced at $19.99. You will also find jumbo sizes of pancake/waffle mix and real maple syrup as Aldi Finds this week.
Friendly Farms Tilts Yogurts
We've seen rave reviews of Aldi's new-ish Tilts yogurts, which combine greek lowfat yogurt with a compartment of flavored mix-ins in the same package. This week, there are two new varieties — Cinnamon Bun Sensation and Mint Chocolate Chip. They are priced at 99 cents.
Huntington Home Essential Oil Candles
Aldi has been bringing us plenty of candles over the past few weeks, and we couldn't be happier about this trend. These 3-wick candles in sleek, black jars are a soy blend with essential oils. The 14-ounce candles are priced at $4.99 and come in three scents: Eucalyptus, Citrus, and Lavender.
Simply Nature Tea Concentrates
These Tea Latte concentrates are meant to be mixed with milk for an easy latte drink. They come in 32-ounce cartons in three flavors: Chai, Dirty Chai, and London Fog. They are priced at $2.99 for a 32-ounce carton.
Specially Selected Mini Brioche Swirls
There are certain Aldi Finds that come around regularly, but aren't in Aldi every day. They're the kind of things you definitely want to grab when you see them, and these Specially Selected Mini Brioche Swirls are one of those things. These sweet buns come in two flavors — Vanilla and Chocolate Chip. They are priced at $2.99 for a package of 6.
Crofton Color-Dipped Wood Boards
The popularity of Aldi's cutting boards seems to have soared along with the popularity of grazing/charcuterie boards. These 100% bamboo cutting boards are available in gray or mint for $4.99. The round board is about 14 inches in diameter, and the rectangular board measures about 14 inches by 10 inches.
In addition to our Baker's Dozen, you will want to check out these Hostess Mermaid Cupcakes, and the Starbucks Copycat Sous Vide Egg Bites.
Now that your list is made for the last week of February, know that we are already looking ahead to some great Aldi shopping in March. Did you know the next Aldi German Week is coming soon?