Aldi Taquitos Chips will be in stores the week of Oct. 21!
You know what's been missing for your Taco Tuesdays? Potato chips.
OK, OK, we know that tortilla chips are generally more expected with Tex Mex food, but Aldi is changing things up for us.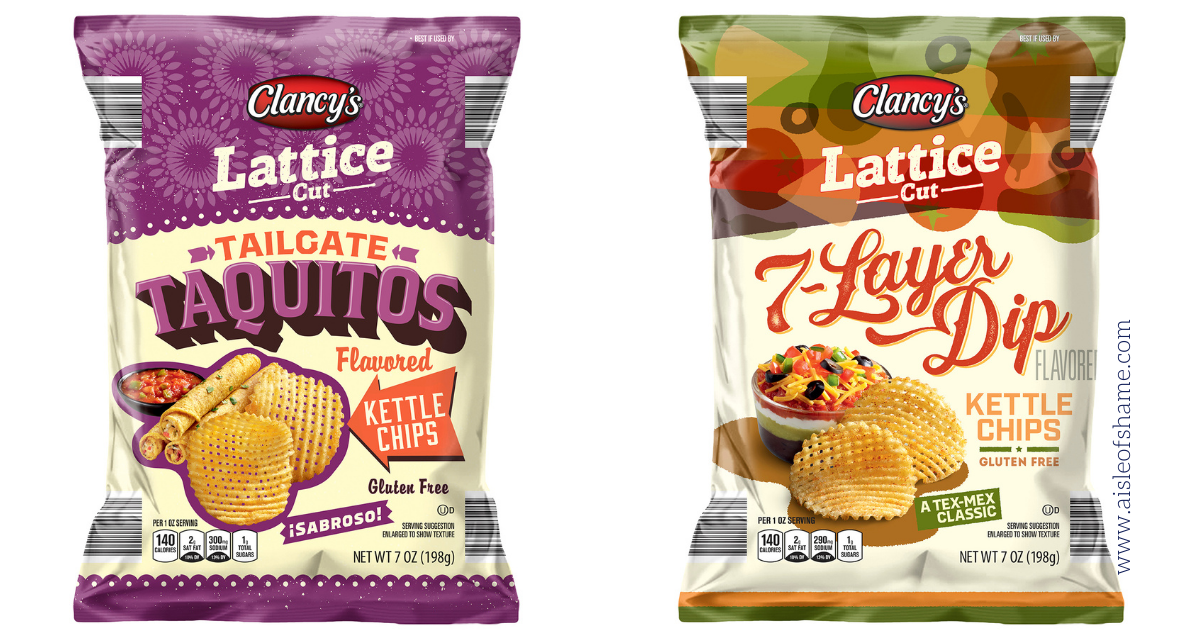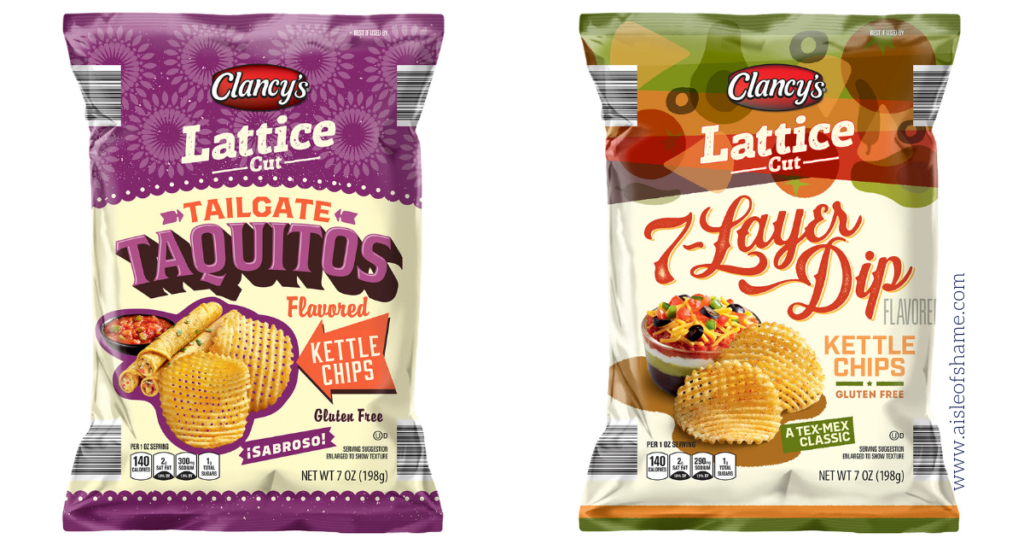 These Clancy's Lattice Cut kettle chips are coming out in two special flavors as an Aldi Find!
These would be a fun addition to Taco Tuesday, but we're also thinking they would be fun on burger night or just as a snack.
Let's take a look at the two flavors.
The Tailgate Taquitos flavored chips mimic the flavor of your favorite rolled tacos. We think these would be amazing dipped in sour cream or guacamole!
These 7-Layer Dip kettle chips are made to taste like "a Tex-Mex classic," according to Aldi. Your typical 7-layer dip includes refried beans, guacamole, sour cream, salsa, cheese, green onions, and black olives. That's a lot of flavors to pack into a potato chip. We're curious to taste these and see which flavors dominate.
Both of these bags of new flavored chips will sell for $2.29 for 7 ounces. They are due in stores Oct 21 (Oct. 18 in stores with a Sunday ad switchover).
If these Aldi taquitos chips aren't your cup of tea, maybe you're more into cocktails? There are Bloody Mary and Moscow Mule chips coming to Aldi stores this week, as well!
Which kind of chips are you planning to try?
Let us know what you think in our Aldi Aisle of Shame Facebook Group!