We're in for all the things for Aldi Asian Week!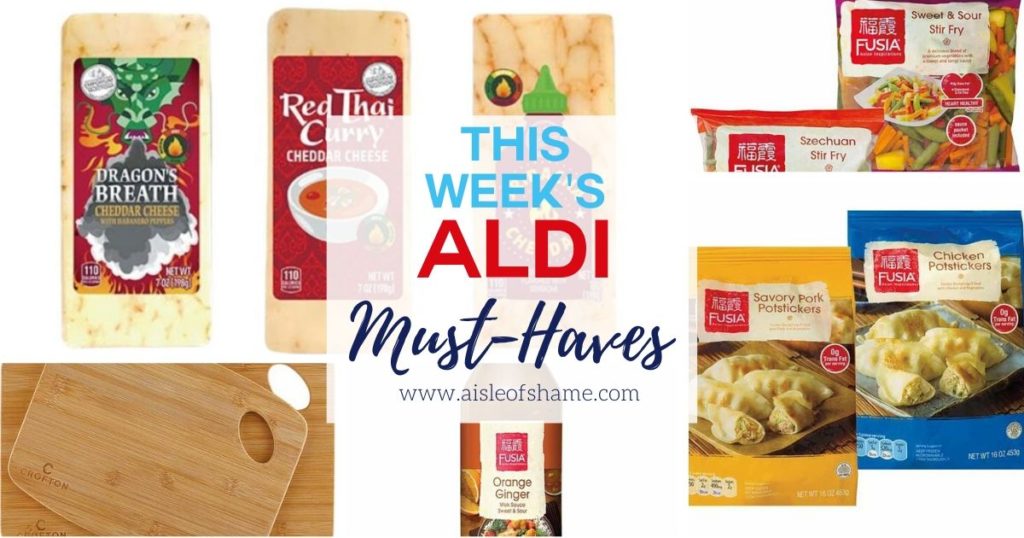 Now that you've assembled your storage ottomans and found a spot for your new favorites rugs, it's time to stock the freezer and pantry with Asian favorites. If you've shopped at Aldi for any length of time, you know that Asian Week typically comes around in January and July.
So, that means stocking up on these favorites now, before they disappear.
Here are this week's Aldi Must-Haves:
Fusia Asian Broths
These broths comes in 32-ounce cartons and are available in three flavors: Pho, Tom Yum, and Ramen. There are recipes on each carton, and we highly recommend picking these up. They make great, quick soups with the addition of noodles or rice, protein and some veggies. So good!
Emporium Selection Spicy Cheddar Cheese
The latest, greatest Aldi cheese collection is upon us. This lineup of spicy cheddar cheeses with an Asian flair definitely has us interested.
Fusia Mini Egg Rolls
These tiny frozen gems are going to be awesome in that Ambiano air fryer you just found on markdown. They are available in Kung Pao Chicken or Vegetable varieties.
Fusia Frozen Wonton Soups
Members of our Aisle of Shame Facebook Group are already raving about these frozen soups! They come in Chicken Wonton and Pork Wonton flavors.
Fusia Potstickers
While you're in the freezer section, don't forget these gems. These Fusia Asian Inspirations Potstickers come in your choice of Savory Pork or Chicken.
Fusia Stir Fry Vegetables
These frozen, seasoned veggies from Fusia Asian Inspirations come with a seasoned sauce packet. They will make quick work of dinner with some added protein! These Asian Week favorites are available in Szechuan or Sweet & Sour flavors.
Fusia Wok Sauces
These wok sauces are another shortcut to a quick dinner! These are available in Orange Ginger, Sriracha Teriyaki and Sesame Teriyaki flavors. What would you use these on? We would love to hear your ideas!
Ambiano Rice Cooker
This cute little countertop appliance could be just the thing if you eat a lot of rice in your household! It's also great for those living in spots without full kitchens (think dorm rooms or campers). There are plenty of other Asian-inspired kitchen items in the Aisle of Shame this week, including a wok and a bamboo cutting board set.
Trust us, there's lots more Asian Week goodness in Aldi stores this week, too! Far too many items to list here, so be sure and spend some time in the Aldi Finds sections of your store.
If Asian food isn't your thing, here are a few more must-haves to look for:
Boneless Pork Butt Roast
The weekly fresh meat specials this week include a boneless pork butt roast at $1.79 per pound (food prices can vary by store). Grab this now to make BBQ for your Super Bowl party.
Cauliflower Dip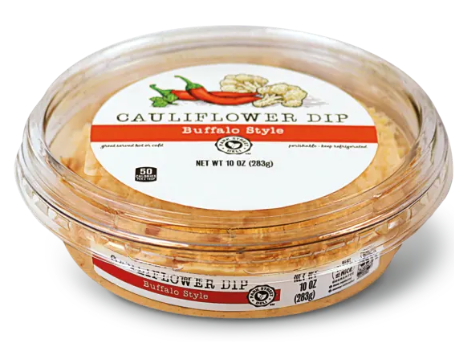 The low-carb lifestyle folks among us have said they are excited about these refrigerated Cauliflower Dips, which are available in Buffalo Style and Roasted Chile & Pepper Jack.
Do you heart Asian Week as much as we do? What are you stocking up on?