These cauliflower dips could help you stick to those resolutions!
We've been seeing all those "decade in review" posts on social media, and it got us thinking about the great decade cauliflower had. Apparently, we weren't the only ones:
It's true that cauliflower is having a moment, largely because it can mimic familiar carbs and help curb cravings for those following low-carb or keto diets.
Enter these new cauliflower dips from Aldi.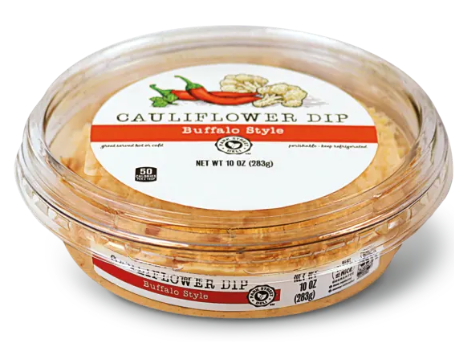 Park Street Deli Cauliflower Dips will be available at Aldi in two flavors — Buffalo Style and Roasted Chile & Pepper Jack — starting on January 15.