Aldi is killing it with keto-kindness this month! These Aldi keto-friendly items are crazy delicious and crazy good for keeping you true to your diet and healthy eating goals.
You'll find ice cream and crisps and pizza below, oh my! This February at Aldi is a keto lovers dream.
Here are your Aldi keto must-haves for the week of February 17th (February 14th in stores with a Sunday ad switchover):
Brownie Batter Keto Ice Cream – $3.99
Shut the front door. Ice cream WITH brownie batter and ONLY 5 grams of net carbs? If I'm dreaming, don't wake me. This keto ice cream is a perfectly portioned pint to share. (and if brownie isn't your thing, you'll also have the option of Butter Pecan or Salted Caramel, too!)
Protein2O Water – $1.79
Part of the keto-diet is staying hydrated. What we love about this protein-infused water is that it uses natural sweeteners and colors and has a whopping 15 grams of protein! That's enough to power you through the day with ease. Comes in three flavors: Mixed Berry, Tropical Coconut, or Harvest Grape.
L'oven Fresh Aldi Keto Wraps – $3.49
With these keto wraps, no foods are off-limits. Tacos, sandwich wraps, and anything else keto-friendly that you want to put in it and eat is game on!
Mama Cozzi's Keto Pizza – $6.99
This take and bake keto pizza is not only delicious and approved for the keto diet, but it's also gluten-free as well. Run and grab this one…don't walk…run. These are going to sell out fast.
Butter Pecan Keto Ice Cream – $3.99
You know the drill. Same as the Brownie ice cream listed about but this keto ice cream flavor has ONLY 4 grams per serving of net carbs. 2021 is killing it!
Savoritz Four Cheese Parmesan Crisps – $2.89
Put down the bag of chips and pick these up instead. With ZERO cabs and made with 100% cheese, there's no guilt in eating these at all! Choose between parmesan crisps of four cheese (or just go ahead and get them both!) and have fun snacking. They're gluten-free, too.
Benton's Double Chocolate Aldi Keto Cookies – $2.99
Just because you're living the keto life doens't mean you have to give up sweets. These Double Chocolate Cookies are the proof of that! So tasty and a guilt-free way to end the day. (or start the day if you want to eat cookies for breakfast!)
Garlic Herb Avocado Dip and Spread – $4.49
Available in garlic-lime or sea salt flavors, this dip and spread go perfectly with just about anything. Spread it on the keto wraps (listed above) for a tasty treat or use the parmesan crisps (also listed above) to dip directly into them.
Salted Caramel Aldi Keto Ice Cream – $2.99
Add this keto ice cream to your Aldi shopping list and pair it up with the other two ice cream flavors on this list as well. Make room in your freezer and just go ahead and stock up because you know that there's a good chance that you're going to eat the entire pint in just one sitting. No judgment.
Benton's Chocolate Chip Keto Cookies – $2.99
There's no shame in grabbing a handful or two of these delicious keto cookies. Great for taking care of that sweet tooth without piling on the guilt.
Savoritz Everything Parmesan Crisps – $2.89
Obsessed with everything bagel seasoning? Who isn't? Add these to your cart but be prepared…there's a good chance that you won't make it out of the parking lot before you're already snacking on them.
Jalapeno Lime Avocado Dip – $4.49
Like a bit of heat? You're going to love adding this spicy taste to all your food at home. Burger? Check. Tacos? Check. Toast? Absolutely.
Chocolate Powerful Drink – $2.25
This protein drink has a boost of protein that will really give you energy for the day. Great to drink after a workout or just as a nice, quick treat.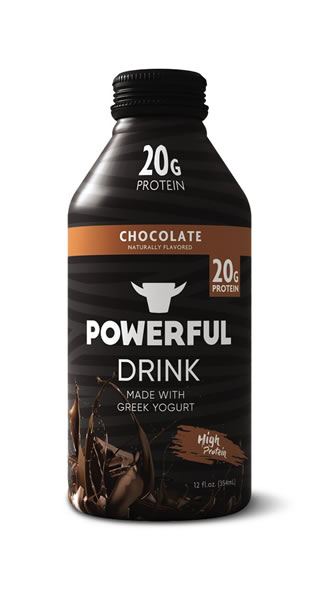 Follow Aisle of Shame on Instagram for more Aldi Finds!