Lowes has an appliance delivery service for items bought online at lowes.com or its physical store locations. The retailer offers free local delivery for large appliances such as dishwashers, refrigerators, dryers, and ranges.
Lowes also provides free basic appliance installation services for items such as refrigerators, freezers, ranges, and so on. To qualify for the free installation, you must buy the connection kits at Lowes.
However, some appliances such as dryers need a professional installer since they require additional fittings for complete installation. You can check your local Lowes store to find if there are any installers available in your area and set up an appointment.
In addition to delivering appliances, Lowes also sells and delivers appliance parts. The retailer's private technicians will also repair your faulty appliances at a fee.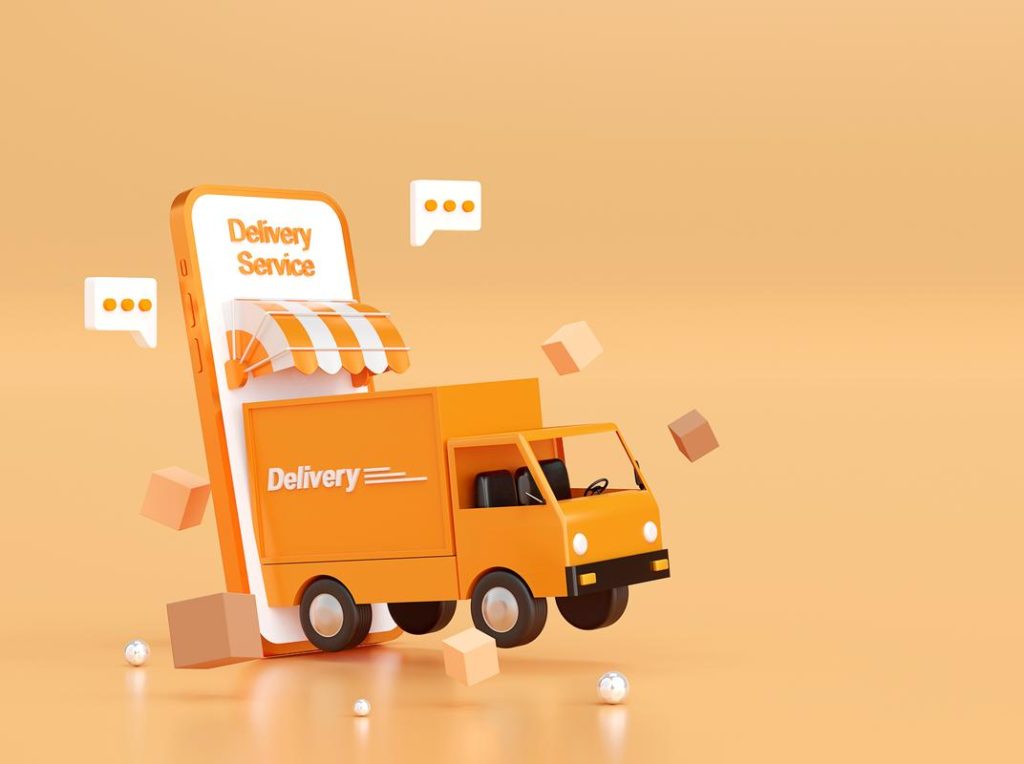 Does Lowes also haul away old appliances?
Lowes provides free haul-away services for old appliances after installing a new one. However, the free service is only available to Lowes Pro customers. Non-Pro members pay a fee for hauling away their old appliances, depending on the item and location.
Do they call before appliance delivery?
Lowes delivery personnel will call you before the scheduled delivery date to confirm the delivery window. They will also contact you en route to your home so that you can make the necessary arrangements to receive your appliance.
How does the appliance warranty work? Does it transfer?
All appliances sold at Lowes come with a standard manufacturer's warranty. However, you can buy an additional Lowes protection plan which starts after the expiry of the manufacturer's warranty and runs for 3-5 years, depending on the plan. You need to purchase the protection plan within 30 days of purchase of your appliance.
You can transfer your Lowes warranty to a new owner at no extra cost. While making the transfer, include the purchase receipt, any service receipts, and invoices for the appliance. You also need to call Lowes at 1-888-775-6937and inform them about the transfer.
How Much Does Lowes Charge for Appliance Delivery?
Lowes offers free local delivery for appliances. They also provide free installation, demonstration, and testing of the appliance.
Lowes will charge you between $20 and $30 to haul away your old appliance. You need to request the service at checkout so that they can include the fee in the purchase price.
How Much Should You Tip the Delivery Personnel?
Like most big box stores, Lowes does not encourage tipping its employees. You may tip your delivery person if you feel they went above and beyond in helping you move your items.
A good amount would be $10-$20 to show appreciation. Remember that tips are discretionary and should reflect good customer service from the delivery personnel.
How to get Your Appliances Delivered by Lowes
Once you have purchased your new appliance from Lowes, you can schedule a delivery time that is convenient for you. In most cases, you can have the item delivered within 1-10 business days, depending on its size. Before delivery, ensure that you;
 

Have all cords and parts required for the installation

Clear the way leading to the appliance installation area

Unplug the old appliance

Confine your pets in one area
How to Schedule a Delivery with Lowes
You can schedule a delivery in-store at the checkout counter or when purchasing online. To schedule your delivery online, follow these steps.
Log in to your Lowes account

Add items to your cart

On your shopping cart, select the

Truck delivery

option

 

Enter your address or use one you have saved in the account

Provide any delivery instructions such as access codes, dock instructions, and so on

Go to

Delivery details

at checkout to schedule your delivery date and time

Once you complete the checkout process, you'll receive an email confirming your order plus the delivery details
How to Track Delivery Status
There are several ways to track your Lowes order delivery status. You can call a customer service representative at 1-800-445-6937 to get updates on your order.
Alternatively, you can track the order online for in-store and online purchases. To track orders purchased online;
Enter the email address you used when placing the order

Enter the order number sent in your confirmation email

Click on

Check Order Status
To track in-store orders;
Enter the P.O. number in your receipt or the order number in your confirmation email

Enter the phone number or email address used when placing the order

Click on

Check Order Status
You can also track your order delivery status by clicking on the link provided in your order confirmation email for detailed tracking information.
Lowes Appliance Delivery Reviews
Lowes has a lot of negative reviews about their appliance delivery services. Many consumers say that their delivery was delayed or postponed without notice or explanation from the delivery company. Customers also complained of bad customer service when trying to follow up on their deliveries. Here are some of the feedback from customers about the delivery services.
How Long Does Lowes Take to Deliver Appliances?
The delivery time depends on the item and whether it's in stock at your nearest store or another location. You can expect the delivery of your appliance within 2-4 business days after ordering.
You can also get same-day or expedited shipping for your appliance. To get this service, you'll need to pay an extra fee. If you are unavailable to receive your appliance delivery, Lowe's will hold the item for up to 90 days.
How Far Does Lowes Deliver Appliances?
Lowes will deliver your appliances if you live within a 75-mile radius of the nearest fulfillment store. When shopping online, remember to choose "Truck delivery" in your shopping cart, enter your address and schedule a delivery time.
Lowes does not deliver the appliances, but they outsource third-party delivery companies. For other regular shipping, Lowes uses UPS, FedEx, or USPS. To know the company delivering your appliance, call Lowes customer service at 1-800-445-6937.
FAQs
Is there Lowes delivery during COVID-19?
Lowes delivery teams are still available to help you get your new appliances delivered to your home during the pandemic. The retailer has taken the necessary measures to ensure that its customers get uninterrupted shopping and at the same time, minimizing the spread of Covid-19.
What are Lowes delivery hours?
If you order your item at Lowes before 2 pm, you can get same-day delivery. However, items ordered after 2 pm get delivered the following day. Lowes makes deliveries from 8 am – 6 pm.
Can you return an appliance to Lowes?
Lowes has a standard 90-day return policy on most products. However, you need to initiate a return of major appliances within 48 hours after delivery. The only exception to this rule is if you return the appliance unopened and undamaged or you bought the appliance using Lowes Commercial Account (LCA), Lowe's Business Advantage (LBA), and Lowe's Advantage Card (LAC).
Can you pick up your appliance from Lowes?
When you buy your appliances online at lowes.com, you can decide to pick them up from the store either through an in-store pickup or curbside pickup. Both pickup methods are free. You need to select the pickup method at checkout.
Conclusion
Lowes provides free delivery and installation of all major appliances you buy at their stores. The delivery also includes free testing and inspection services to ensure your appliance works properly.
Lowes does not deliver the appliances themselves but outsources third-party companies who deliver and install the items for you. The retailer also offers free old appliance haul-away services to Lowes Pro customers. Lowes charges $20-$30 for the hauling services if you are not a Pro member.