One of the major benefits of working for a large retail company is that needing to move doesn't have to mean quitting your job.
If you're a Walmart employee hoping to transfer to a different Walmart location, this guide is for you.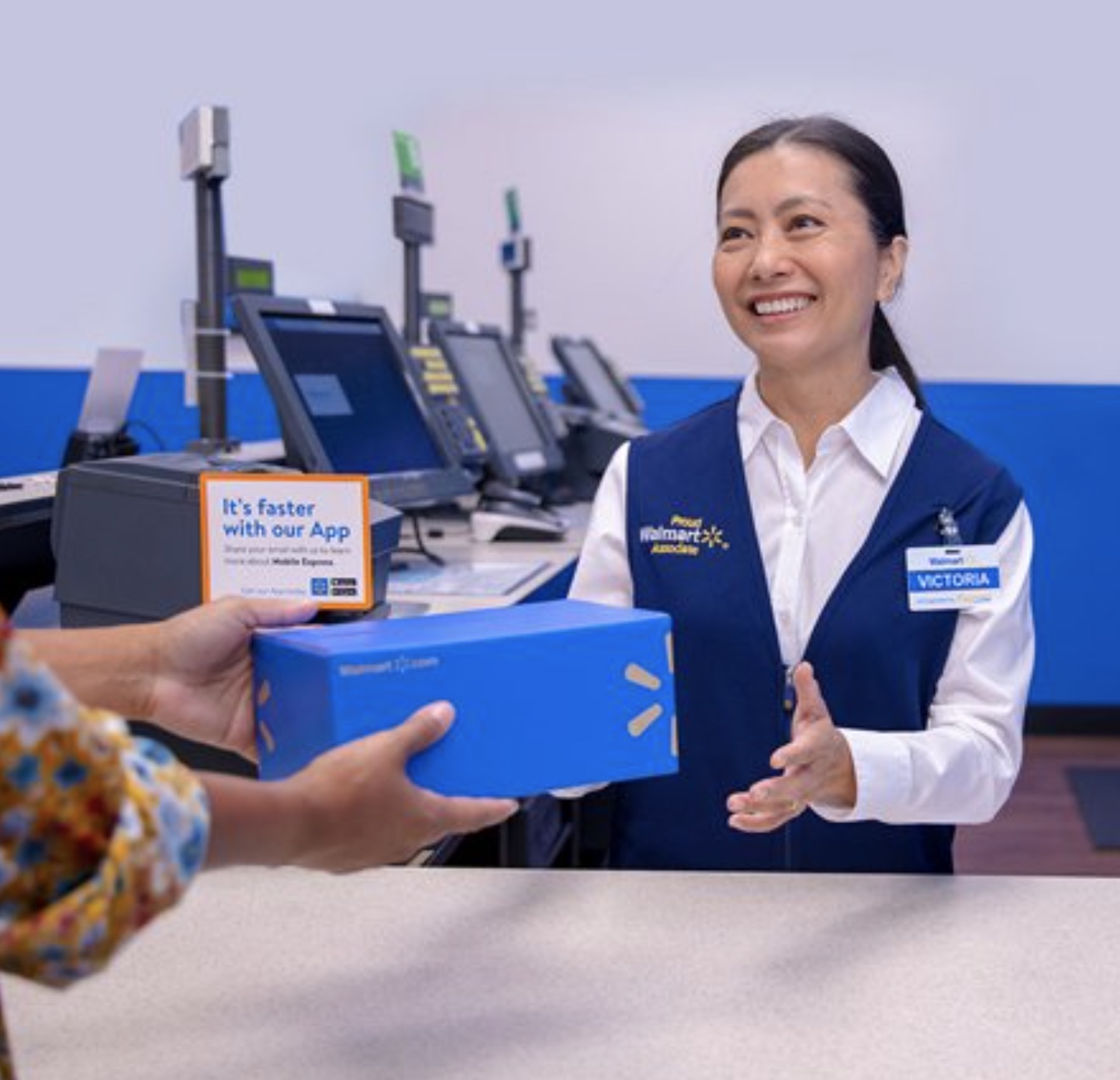 Walmart Transfer Policy: The Basics
Here are the most important things to know about Walmart's transfer policy:
An employee must work for Walmart for at least 6 months before they can request a transfer (except in the case of hardship transfers, which will be discussed below)

All transfer requests must be approved and facilitated by the people leads (also known as HR managers) and store management at both Walmart locations (your old store and your new store)

An employee requesting a transfer must not have excessive "points" (demerits for poor attendance or other violations of company policy)

An employee can only transfer to a Walmart location that has an open position

Even though you are already a Walmart employee, you still have to go through an application and interview process to be approved for your new position

Any transfer request can be denied by Walmart management (hardship transfers are less likely to be denied)

The process of transferring stores can sometimes take several months or longer (although in some cases, transfers are approved fairly quickly)
While these might all seem like limitations, there is some good news, too…
You can transfer to any Walmart location you want, as long as there is an open position and you get approved for the job by management (this means that you can even transfer to a different department or receive a promotion through transferring)

Transferring to a different Walmart store can help you move, even if that means moving a long distance (many Walmart employees have transferred to new stores in different states or even on opposite sides of the country)
While transferring can help you move to another state, the Walmart employee transfer system is not equipped to facilitate international job transfers. In some cases, if you are a high level salaried employee, you may be able to move to a different country and continue working for Walmart. But this is not a common experience for hourly associates.
Can Walmart Deny A Transfer Request?
Unfortunately, even if you do everything you're supposed to when you request your transfer, your manager still has the power to deny your request.
Do your best to foster good communication between you, your manager, and your HR department to reduce the likelihood of your request being denied.
In the event that your request is denied, however, you can seek an appeal by talking to your HR manager, also known as your store's people lead.
If they are unwilling to reconsider the request denial, you can always submit a new transfer request for a different store or position.
Requirements For Requesting A Transfer
To request a transfer as a Walmart employee, you need to…
Find an open position that you are qualified to fill (this can either be in a different department at your store or at a different store entirely)

Apply for that position using the "career preferences" tool in your OneWalmart account or call the store directly to discuss the position with the store manager or people lead

Maintain no more than three "points" on your record 
These are the only actual requirements when requesting a transfer.
However, there are plenty of other things you can do to help facilitate or even expedite the process and increase the likelihood that your request will be approved.
How To Use OneWalmart To Request a Transfer
If you're a Walmart employee, then you're probably already familiar with OneWalmart–the online employee portal where you can manage almost every aspect of life as a Walmart employee.
To use OneWalmart to request a store transfer, follow these steps:
Log into your

OneWalmart account

and navigate to "Career Preferences"

From there, you can search for open positions at other Walmart stores

If you find a position you're interested in, click on it to apply online

If the store is interested in interviewing you for the position, you will receive a phone call inviting you in for an interview

Proceed through the application and interview process as you would for any other job

If the store wants to hire you, you will receive a job offer which you can either decline or accept

If you accept the offer, your new store location will contact the management at your old store to request approval for your transfer 

Together, the stores will collaborate to decide on a transfer date for you

If your transfer is approved and a date is set, all that's left for you to do is show up for work at your new store on your scheduled first day
While this is the basic process, there are also other steps that you can take to increase the likelihood that your transfer will be successful.
Optionally, you can try…
Contacting the people lead at the Walmart store you wish to transfer to and discussing the job you're interested in with them, why you want to work there, etc. This can help familiarize the new store with who you are and potentially increase the chances of being called in for an interview or even offered the job you want. This can happen either before or after you apply online.

Speak directly to your store manager and people lead and let them know your intentions around requesting a transfer. Fostering clear and direct communication early on in the process can increase your chances of having your transfer request approved in the long run. It can also help cut down on the time it might take for your request to be approved. 
Take it from this Reddit user… ("6 months" refers to how long you have to wait after you're hired before you can request a transfer)
Some other Reddit users have mentioned that people leads can even help facilitate your transfer by advocating for you to your old store location. Unfortunately, transfers can sometimes take months to be approved, but having your new people lead on your side can be a big help.

Based on what I've read online, Walmart transfers can sometimes be fairly easy, while at other times, they can be a long and arduous process…

What Is A Hardship Transfer?
In the case of an emergency, Walmart employees can request a hardship transfer. This transfer type allows Walmart employees to transfer store locations regardless of how long they've been employed at Walmart.
In response to one frustrated Walmart employee who was struggling to get their transfer request approved, several other employees recommended looking into a hardship transfer, which can often be approved quicker than a standard transfer request…

How To Request A Hardship Transfer
Luckily, the process of requesting a hardship transfer is very similar to the process of requesting a regular transfer.
All you have to do is go to career preferences in your OneWalmart account as you normally would and apply for the job you want. At some point in the process, you will be asked if you would like to submit your request as a hardship transfer request. Simply click "yes," and then finish submitting your request.
Once this is done, contact the management at your current store and the store you wish to transfer to and explain your situation.
Here's a simple explanation from one helpful user on Reddit…
Because the hardship transfer process doesn't differ much from the regular process, these types of transfers are typically only requested by employees who have worked for Walmart for fewer than six months.
FAQs
Can you work at two Walmarts?
No. You can request to transfer from one store to another, but you cannot be employed at two separate Walmart locations at the same time. That said, you might occasionally be sent to another Walmart store to cover a shift, but this does not happen often.
Does Walmart do temporary transfers?
No. Once you're approved for a transfer to another Walmart location, you will be considered a permanent employee at your new location. If you want to transfer back to your original store, you will need to apply for another transfer.
Does Walmart offer relocation assistance?
Yes, but only for employees who are hired or promoted into salaried positions.
Will you make more money if you move to a different store?
Possibly. All Walmart stores pay slightly different hourly wages and salaries based on where they're located, so if you transfer to a store that has higher wages, you might receive a raise as a result.
Can you be transferred when you get promoted?
Yes. In some cases, Walmart employees may be promoted to a position at a different location. However, not all Walmart promotions involve being transferred.