Aldi is big game party-ready with these party-size dips!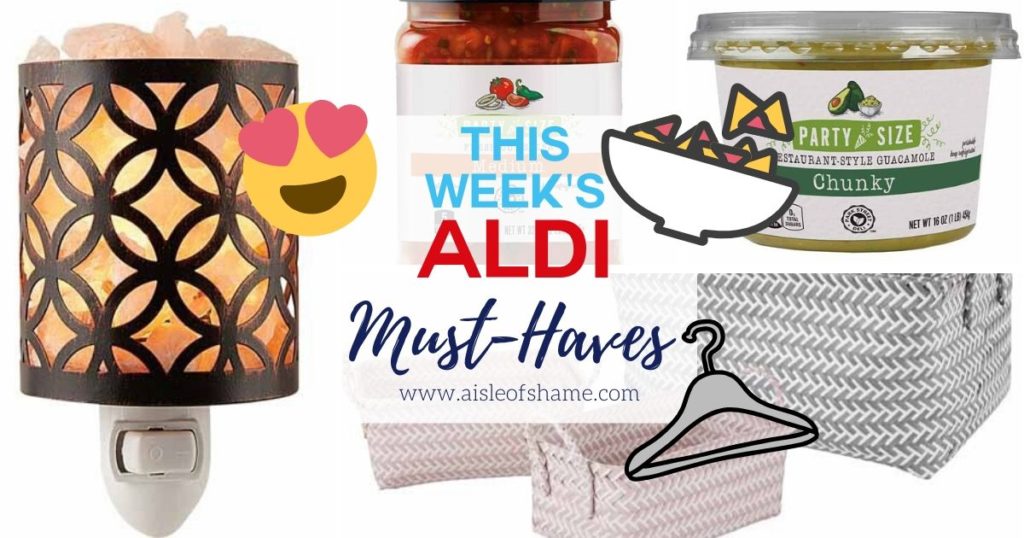 First things first … Aldi has another rug this week.
Yes, yes, we know you're just coming down off the $9.99 Aldi rug craze that swept over the Aldi Facebook Groups just a couple of weeks ago.
So take a deep breath, and feast your eyes on these.
Huntington Home Decorative Accent Rug
These 24″ x 36″ rugs are available in these four styles. They have a cotton/rayon chenille surface.
Huntington Home Crushed Velvet Comforter Set
Next up on this week's Aldi must-haves list is this crushed velvet comforter set. It is available in queen or king sizes in three colors for $29.99. The set includes the comforter, as well as two matching pillow shams. This is available in white, gray and mauve.
Park Street Deli Party-Size Salsa
Aldi is bringing out several party-size dips this week, presumably for those throwing parties for the big game coming up. This party-size deli is a 32-ounce container for $3.99 (food prices may vary by store).
Park Street Deli Party-Size Hummus
Next up in the party-size dip lineup: 32 ounces of Hummus for $4.99.
Park Street Deli Party-Size Chunky Guacamole
This 16-ounce container of Chunky Guacamole (priced at $3.99) is the final entry in the party-size dips lineup this week.
Ambiano XL 5.3-Quart Air Fryer
If you haven't joined the air fryer craze yet, or you're looking to upgrade, this Ambiano XL 5.3-Quart Air Fryer is coming to the Aisle of Shame this week at an excellent price – just $59.99!
Huntington Home Zig Zag Storage Baskets
Part of the "Bedroom Refresh" line this week, these storage baskets are available in gray or mauve to match the crushed velvet comforters. $8.99 will buy you one large basket or a set of two smaller ones.
Clancy's Dill Pickle Popcorn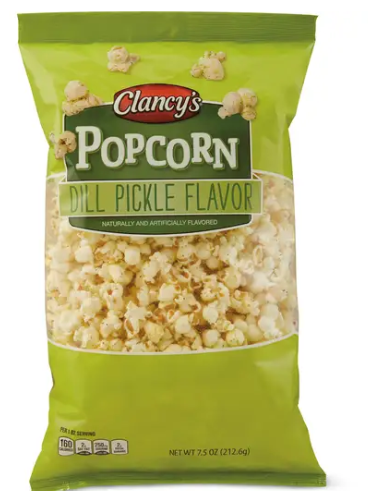 This dill pickle popcorn is proving to be one of the most talked about Aldi Finds this week. It has been getting mixed reviews in our Aldi Aisle of Shame Facebook Group, but at $1.69, it's cheap enough to try it and decide for ourselves.
Burman Hot Sauce Seasonings
We're intrigued by these $1.99 Burman seasoning blends. They come in Buffalo Ranch, Buffalo Sauce, and Hot Sauce varieties. What would you sprinkle them on?
Huntington Home Himalayan Salt Warmers
These plug-in Himalayan Salt Warmers work as a nightlight, and there are some who say that Himalayan salt also helps purify the air. We don't recall seeing it in this format before! These are priced at $4.99. There are also a couple of fragranced wax warmers for the same price this week.
Bake Shop Cookies and Cream Brownies
We'll end this week's Aldi Must-Haves list on a sweet note – with these Bake Shop Cookies and Cream Brownies. This package contains 16 bite-size treats for $4.99.