All major companies require operations managers to oversee their operations at every level. Today, we'll find out what it's like to be an operations manager for Walmart and how much you can expect to make.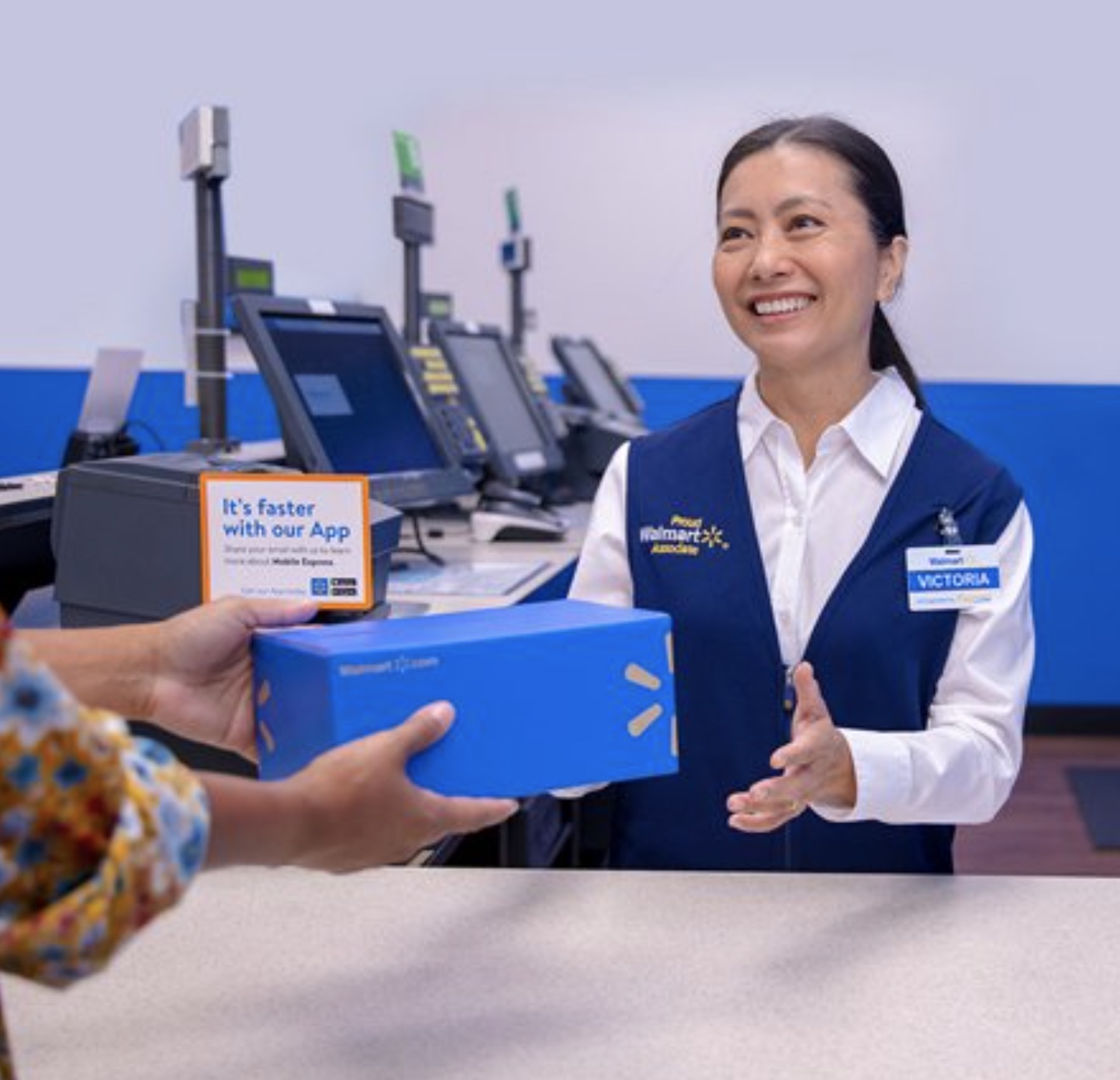 Salary

According to data compiled from both Indeed.com and GlassDoor.com, Walmart operations managers can expect to earn an average salary of approximately $62k per year as of 2023.
However, the salaries reported on both sites range from $32k all the way up to $100k. Pay is likely dependent on store location, region, and current economic conditions. Walmart also pays operations managers differently depending on which part of the business they oversee.
Unfortunately, while $62k sounds like a decent salary, it's actually quite a bit lower than the average salary for an operations manager in the US.
We compiled data from Indeed.com, Salary.com, Payscale.com, GlassDoor.com, and BuiltIn.com and found that the average salary for an operations manager in the US is about $97k per year. This is $35k higher than the average salary for the same job at Walmart.
Admittedly, the range of salaries reported by the aforementioned sites is very wide, starting at just $39k and ranging all the way up to $250k per year.
It's important to note that "operations manager" is an extremely broad term, so these pay differences are connected to differences in job description and responsibility. 
Benefits
According to Walmart, the benefits afforded to a Walmart operations manager include:
Relocation assistance

In-store and online discounts

Healthcare

Vision and dental care for employee and dependents

401K

Stock purchase plans

Education assistance
Salaried Walmart employees also qualify for intermittent bonuses based on store and company performance. However, Walmart does not publicize any details about these bonuses.
Types of Operations Managers At Walmart
Operations management is a broad term. As an operations manager for Walmart, you could find yourself working in a variety of locations and capacities, from day-to-day store operations to high-level technology operations.
Walmart employs operations managers at their retail locations, distribution centers, fulfillment centers, and even at the Walmart corporate offices for those who work in business analytics and technology.
Different types of operations managers at Walmart include:
Fleet (transportation) operations manager

Floor operations manager

Technology operations manager

eCommerce operations manager

Business analysis operations manager

Environmental, health, and safety operations manager
Just about every facet of Walmart's business requires an operations manager. So whether you're looking to work in tech, business analytics, marketing, or transportation, you'll probably be able to find a job opportunity to fit your interest.
Click here to search all open operations manager positions available at Walmart.
When you see a Walmart operations manager job listed as "non complex," this just means that you would be working in a low-volume retail environment managing a small team of people. Non-complex operations manager jobs typically show up at small Walmart Neighborhood Market locations as these locations tend to bring in less revenue and serve fewer customers.
How To Become A Walmart Operations Manager
The easiest way to start your career as a Walmart operations manager is to visit Walmart's career website here. Click "See All Openings" to get started.
Keep in mind that Walmart requires their operations manager to meet a set of minimum requirements to qualify for the job.
These requirements include:
OR
1 year of retail experience + 1 year of supervisory experience
OR
2 years of general work experience +

1 year of supervisory experience
Beyond the minimum qualifications, Walmart also prefers that their operations managers check a few additional boxes.
Preferred qualifications for a Walmart OM include:
Bachelor of Science in Business Management and Leadership through Live Better U and Bellevue University

General work experience directly supervising five or more people

General work experience overseeing performance management, mentoring, hiring, and firing
Roles & Responsibilities
The roles and responsibilities of a Walmart operations manager vary dramatically depending on what type of operations you're overseeing and where in the Walmart sphere you're stationed. For example, an operations manager at a Walmart retail location has a very different set of responsibilities than an operations manager working in business analytics at the Walmart corporate offices.
Here, we will go over the roles and responsibilities of a Walmart operations manager working at a retail location.
A Walmart operations manager is in charge of the big picture. While store managers interface regularly with employees and manage the daily ins and outs of shift work, operations managers handle the life of the store and its relationship to the wider community.
Here are some examples of what a Walmart operations manager might do:
Manage community outreach programs and encourage Walmart associates to participate in their communities

Establish and maintain relationships with key figures or organizations in the community

Champion Walmart-sponsored events, programs and initiatives to store associates and to the wider community

Ensure hourly associates are complying with company policies

Monitor asset protection and safety controls

Participate in the hiring, training, and mentoring of hourly associates alongside store managers
This is just a small sampling of responsibilities a Walmart operations manager has, but it can give you an idea of how broad the scope of responsibilities is. For a more in-depth look, check out this recent job posting on Walmart's career page for an operations manager position in Kentucky.
Interview Questions
Unfortunately, it isn't possible to anticipate exactly what you'll be asked at any job interview. That said, we're here to give you a general idea of what you might be expected to know as an applicant for an operations manager position at Walmart.
Your interview questions will likely deal with the following topics:
Your previous job experience

Business problem-solving

Assisting a team to achieve goals and targets

Definitions of project success

Delegation

Outlooks on business management
Be prepared to speak to the ways your previous job experience has prepared you to fulfill the responsibilities of the job you're applying for. Brainstorm some examples of ways your past experiences can help you solve problems in your new work environment, and be prepared to speak in detail about these examples.
For a detailed list of the most common operations manager interview questions, check out this article from Emeritus.org.
When it comes to preparing for your interview, the most important thing to remember is that you're trying to convince someone that you're the perfect person for the job.
To do this, you might want to…
Research the ins and outs of the job you're applying for

Set up a "mock interview" with a friend or family member to run through interview questions together

Practice your responses in front of a mirror

Choose a clean, professional outfit that fits the environment and professionalism of your desired job

Show up on time, be polite, and try to relax as much as possible
For some more detailed tips on how to prepare for a serious job interview, check out this article from TheMuse.com.
What's It Like Working As One?
Again, what to expect out of your operations manager job at Walmart will depend almost entirely on where exactly you're positioned within the company.
That said, we did some research into what you can expect as an operations manager working at a Walmart retail location.
This Reddit user shared in detail about their experience working as a Walmart operations manager: