According to Costco's official return policy, major appliances must be returned within 90 days.
After 90 days, you may be eligible for repairs, replacement, or other warranty-related coverage, but refunds are not offered for appliances purchased more than 90 days in the past.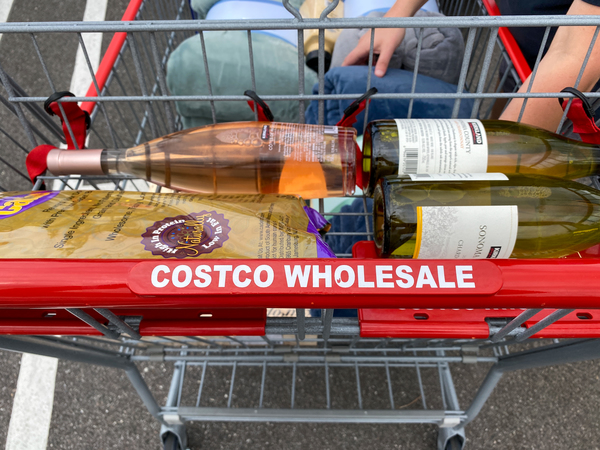 Costco defines major appliances as…
Refrigerators larger than 10 cubic feet

Water heaters

Washers

Dryers

Dishwashers

Freezers

Ranges

Cooktops

Over-the-range microwaves (also called built-in microwaves)
If your appliance is not on this list, then it should be covered by Costco's standard return policy which does not limit returns to 90 days. Many Costco customers have had luck returning small appliances even several years after their initial purchase.
It's also important to know that Costco automatically extends the warranty coverage on all major appliances to two years, so you are guaranteed assistance with repairs and replacements from Costco Concierge Services during this time.
Costco's return policies are set at the corporate level and do not vary from store to store. If you think you received incorrect information about the Costco return policy at a specific Warehouse location, try going back to speak to another employee or try visiting another Costco location.
Exclusions
Costco accepts returns on all major and small appliances as long as you abide by the terms of the policy as described above.
Returning Without A Receipt
Luckily, Costco does not require receipts for returns.
Because your purchases are linked to your membership or online account, Costco can reference your transaction and process your refund regardless of whether you can provide a receipt.
Returning Without A Box
Another great thing about Costco's return policy is that they do not require customers to have the box or other original packaging their appliance came in to receive a refund.
If you would like to return your item, simply proceed through the returns process as normal regardless of whether or not you have a box.
How To Return An Appliance To Costco?
To return your appliance to a Costco Warehouse location (applies to in-store and online purchases)…
Bring your appliance and your membership card to any Costco Warehouse location

If you have your original receipt, bring that as well (optional)

If you can, bring your appliance to the returns counter and let them know that you would like a refund (if your appliance is too large, feel free to leave it in your car and request help from an employee to move it) 

The employee at the returns counter will walk you through the rest of the process and refund you the cost of your appliance if your refund request is approved
If you made your original purchase through Costco.com, you can also process your return online if you'd like.
To initiate your appliance return online…
Log in

to your Costco.com account

Select "Orders & Returns"

Click the "Return Items" button next to the order you would like to return and follow the prompts

The prompts will walk you through the process of scheduling a pickup of your unwanted appliance. Although Costco.com returns typically require customers to ship and return their items themselves, Costco generously offers pick-up services for larger items such as major appliances.
For more information about returning items online, click here.
How Does Costco Return Pickup Work?
If you request a pickup for your appliance return, here's what you can expect from the process…
When you initiate your return online, simply select "freight pickup" as your preferred return method

Within 5-7 days of initiating your return, you will be contacted via telephone by a freight handler (be sure to provide a working phone number when you submit your return request)

You and the freight handler can decide on a pickup time and location that works for both of you

Once your item has been picked up and is on its way back to Costco, your refund will be processed
Because this process takes longer than any other returns option, receiving your refund should be expected to take up to several weeks. 
Costco Appliance Warranties And Exchange Policy
All major appliances sold at Costco come with manufacturer warranties. These warranties differ by brand and item.
However, Costco also offers a complimentary 2-year extended warranty on all major appliances. Even if your manufacturer warranty expires before two years have passed, you can still receive assistance with repairs and replacements through Costco Concierge Services for up to two years.
When it comes to exchanges on major appliances, Costco prefers that these be processed as returns first. Once you receive your refund for your returned item, you can use that money to purchase another item as a replacement. However, if you need your appliance replaced due to a warranty claim, either your manufacturer or Costco Concierge Services will facilitate the exchange process.
Refunds For Returned Appliances
As with all returns made at Costco, you will receive your refund to your original form of payment.
In other words, if you paid in cash, you will be refunded in cash. If you paid with a credit or debit card, you will receive your refund directly to your card or bank account.
Depending on how your refund is processed, refunds can either happen instantly (as with cash), or they can take up to several weeks (as with online returns). Refunds issued to credit or debit card in person can still take up to several days to show back up in your account due to bank processing times.
FAQs
Can you return appliances bought with a Costco Shop Card?
Yes. However, you will receive your refund in the form of another Shop Card.
Are there restocking fees for returned appliances?
No. Costco does not charge restocking fees for returned items.
Does Costco have a strict return policy?
No. Costco is well known for having one of the most flexible return policies of any major company.
Can Costco deny returns?
Yes. However, this does not happen often. Costco typically only denies returns for non-members or for those attempting to return an item that is excluded from the return policy.