The teal and white Aldi cabinets may not be back this year (we're still waiting on details), BUT— and this is a big one — one of the members of our Aisle of Shame Facebook community is giving us the ULTIMATE sneak peek: a Grey Aldi Accent Cabinet could be on the way as early as October (but don't hold us to that)!
UPDATE: The Aldi Gray Cabinet is in stores the week of November 17, 2021!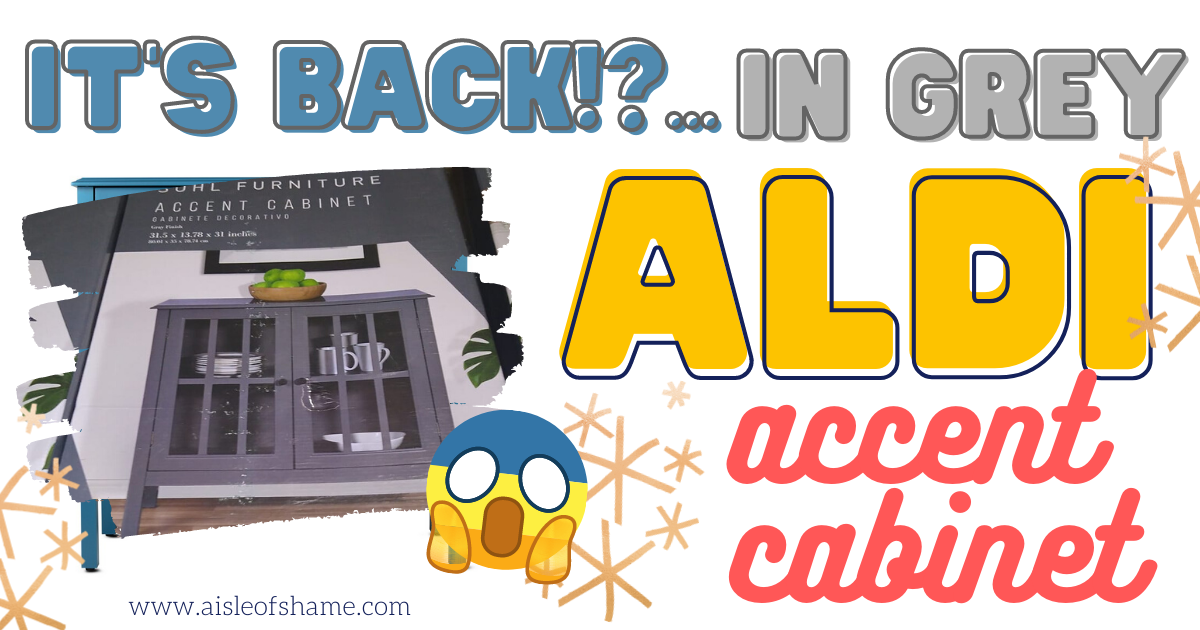 We have absolutely no details on when the cabinet will be released, price, or if additional colors will be available. For reference, the teal and white accent cabinet, that look identical to the grey cabinet photo below, sold for $69.99 last year.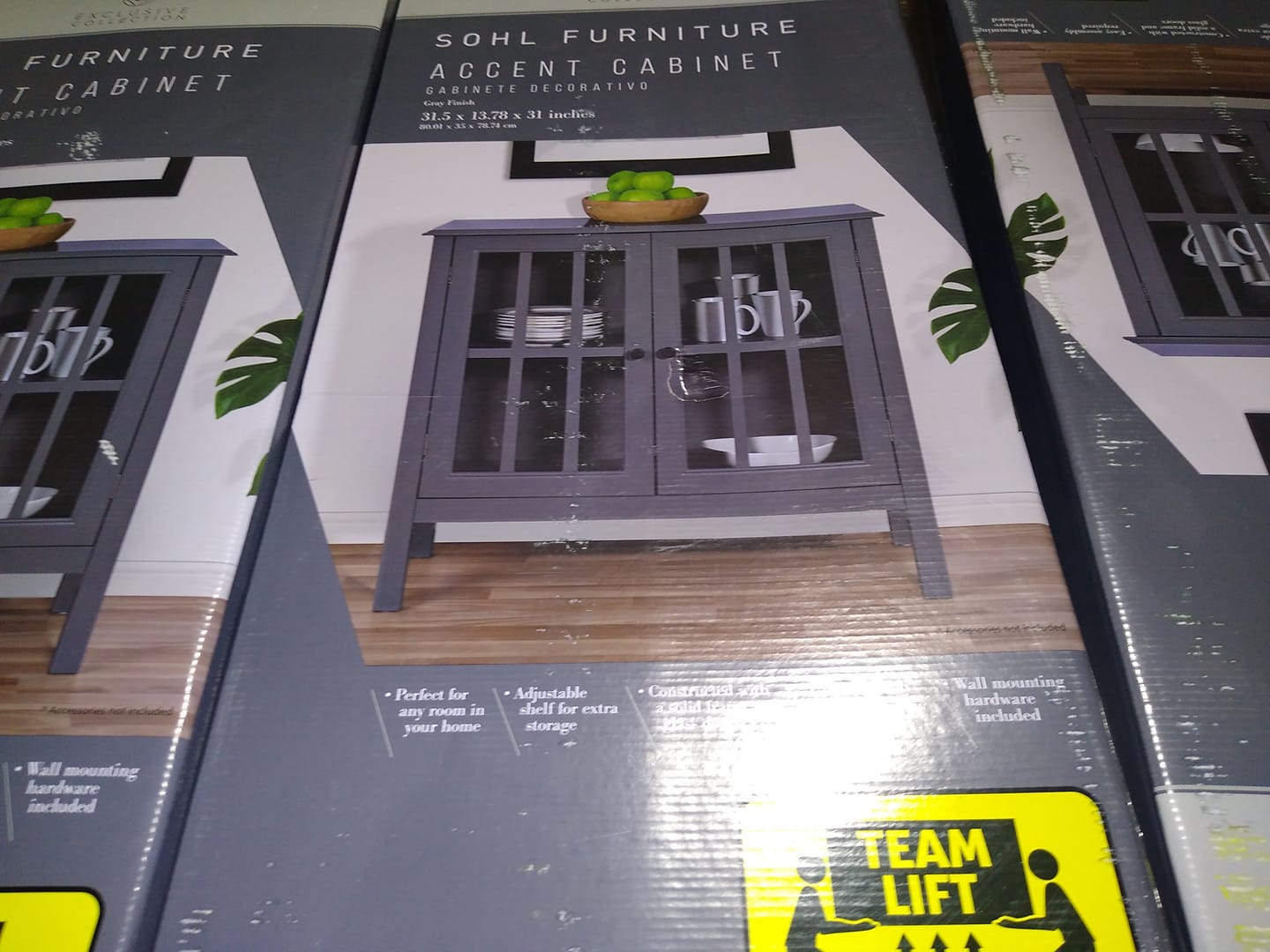 A smaller single-door white accent cabinet WILL BE AVAILABLE in Aldi stores starting September 29th for $59.99.