Sad news from Aisle of Shame HQ: The Aldi Teal Cabinet does not appear to be coming back to U.S. stores anytime soon. However, a new Aldi accent cabinet is coming — and it's a single-door version in a neutral color!
Aldi is releasing a new Aldi accent cabinet in white (cream) on April 27th, 2022. This single-door accent cabinet will be $59.99, and it is going to fit perfectly into almost anyone's home decor!
This new Aldi Single Door Accent Cabinet features one door with two shelves inside to store items that need some extra attention. The shelf is adjustable so you can customize them as needed! The bottom shelf is fixed.
The Aldi Single Door Accent Cabinet is perfect for a small space, such as an entryway. It's also great to store anything in your office or bedroom where you need some extra storage but don't want something bulky!
This Aldi white cabinet would make a wonderful nightstand or end table in a smaller space. It would be lovely in a small seating area as a side table, as well.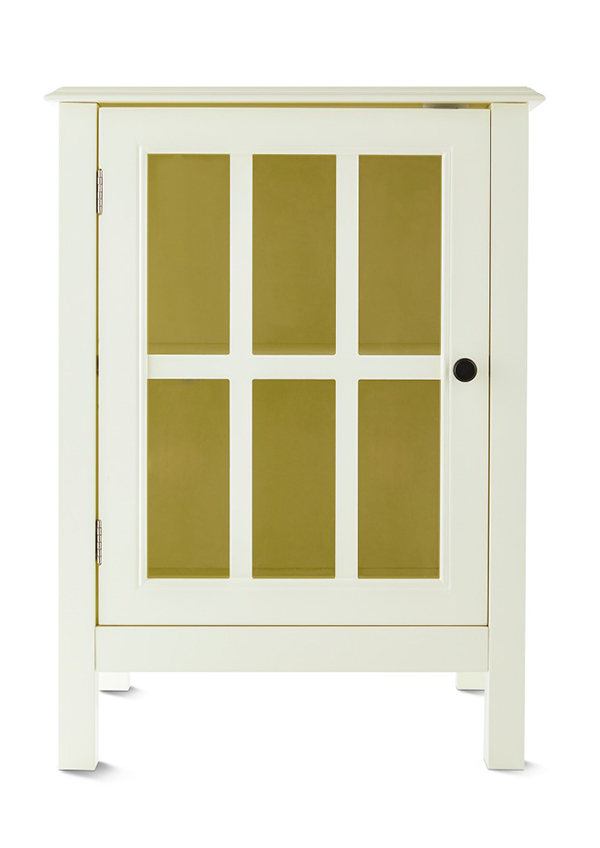 Follow Aisle of Shame on Instagram for more Aldi Finds!