We're so glad this pumpkin chipotle pasta sauce is back again at Aldi!
Aldi brings us so many fantastic fall flavors each year. From pumpkin cheesecake to caramel apple cider, it's one of the best times of the year to shop the weekly Aldi Finds!
But while most of us think of pumpkin as a sweet thing, we love that Aldi also brings us this fall flavor in some savory choices.
One of our very favorite fall food items at Aldi is this Specially Selected Pumpkin Chipotle Pasta Sauce. It has been around for at least the past 5-6 years, and this year, it is coming back as an Aldi Find in the Oct. 14 ad (Oct. 11 in stores with a Sunday ad switchover).
This sauce has a smoky and sweet thing going for it — with the combination of the chipotle peppers and the pumpkin. We will say that we taste more of the smoky pepper than the pumpkin in this jar — but we love it! While you might expect this sauce to be spicy, it's really pretty mild as far as the spice level goes.
We have eaten this sauce plain on pasta, and added a bit of cream and used it to top ravioli. This year, we're thinking of it as a soup base — thinned with chicken broth, with veggies, chicken and black beans.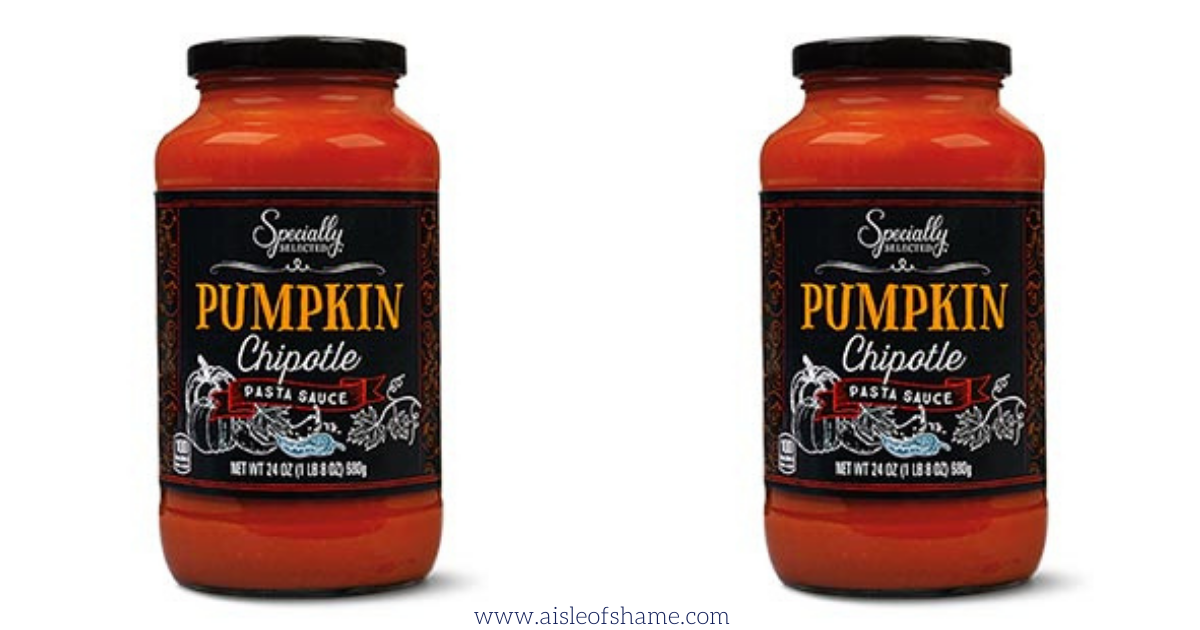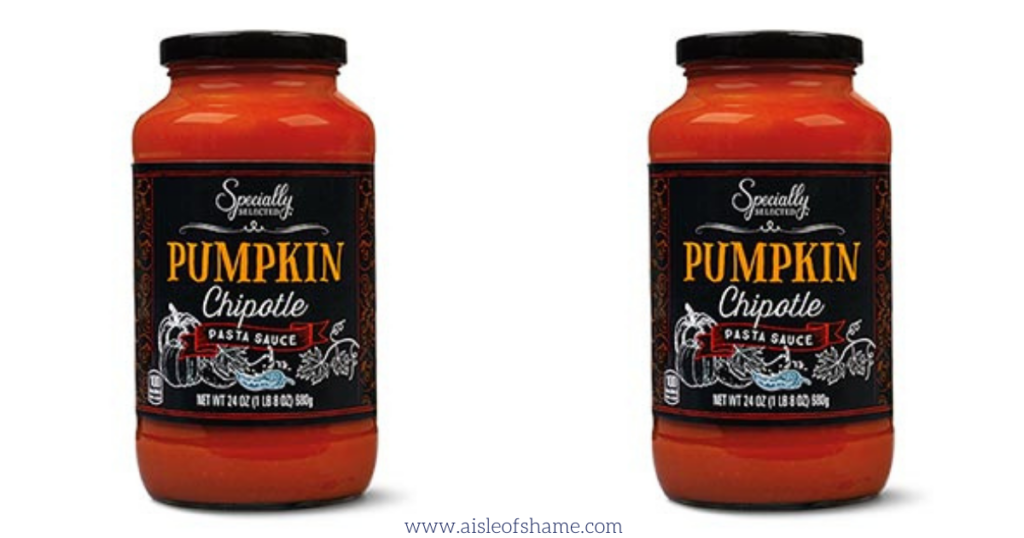 We highly recommend this pumpkin chipotle pasta sauce, which is priced at $2.49 for a 24-ounce jar!
Follow Aisle of Shame on Instagram for more Aldi Finds!