We're prepping our porch for one of these new holiday porch signs coming soon to the Aisle of Shame!
Have you been waiting for the outdoor decor to arrive at Aldi? It's coming the week of Nov. 18 (Nov. 15 in stores with a Sunday ad switchover)!
One of the most popular outdoor decor items at Aldi is the vertical porch sign. Aldi has brought us many variations of these over the past few years.
One of the reasons the holiday porch signs fly off the shelves at Aldi is that they are so affordable, and they are reversible!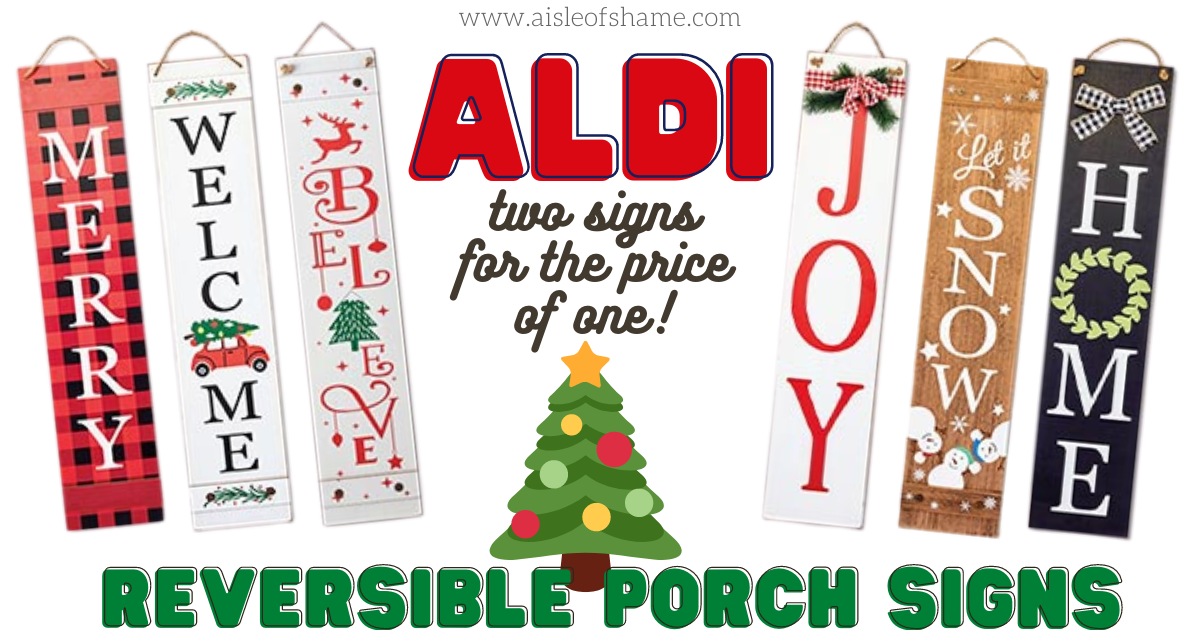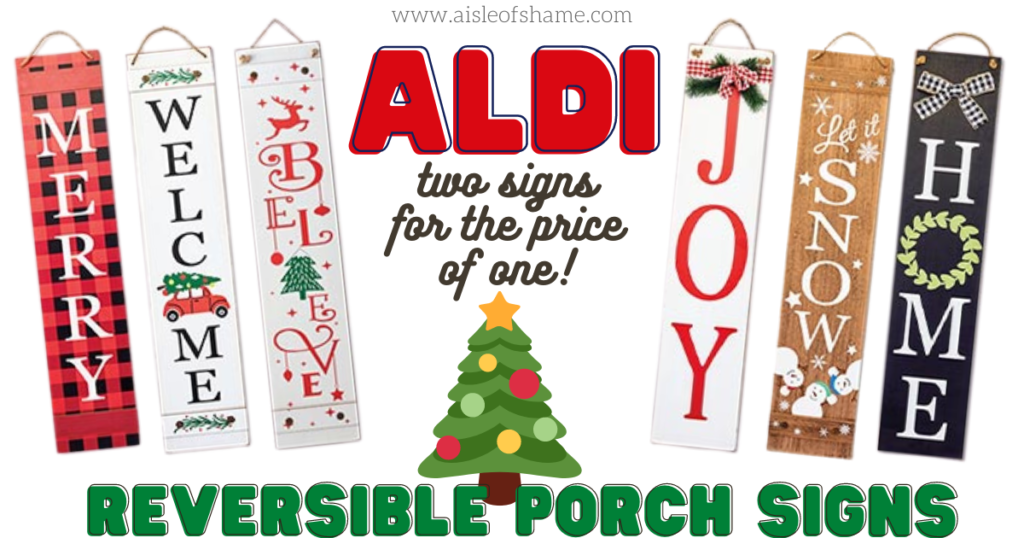 We can't believe these signs sell for just $12.99!
They can be leaned up against a wall, or hung from the included jute loop.
Each sign has a 3D pop-out on one side, and the other side has a flat, painted graphic.
The best part about these signs is that while one side is decidedly Christmas-y, with graphics and sentiments such as "Believe" and "Joy." The reverse side is designed to be used into the winter season, after Christmas has come and gone.
One important thing to note about the Aldi holiday porch signs is that these are recommended for covered outdoor use. They are made with MDF, and they will warp if they get wet.
If you don't have a suitable place to display these outside, they will also work with your indoor decor! These porch signs look especially cute propped up next to a fireplace.
Join our Aisle of Shame Facebook Group to share your favorite Aldi decor ideas!