Despite starting out as a simple grocery wholesaler in Seattle, Washington, Costco has long since transformed into a multinational corporation. With warehouse locations in 12 countries worldwide, Costco has a significant global presence that just seems to keep growing. But is Costco a Chinese company? Keep reading to find out!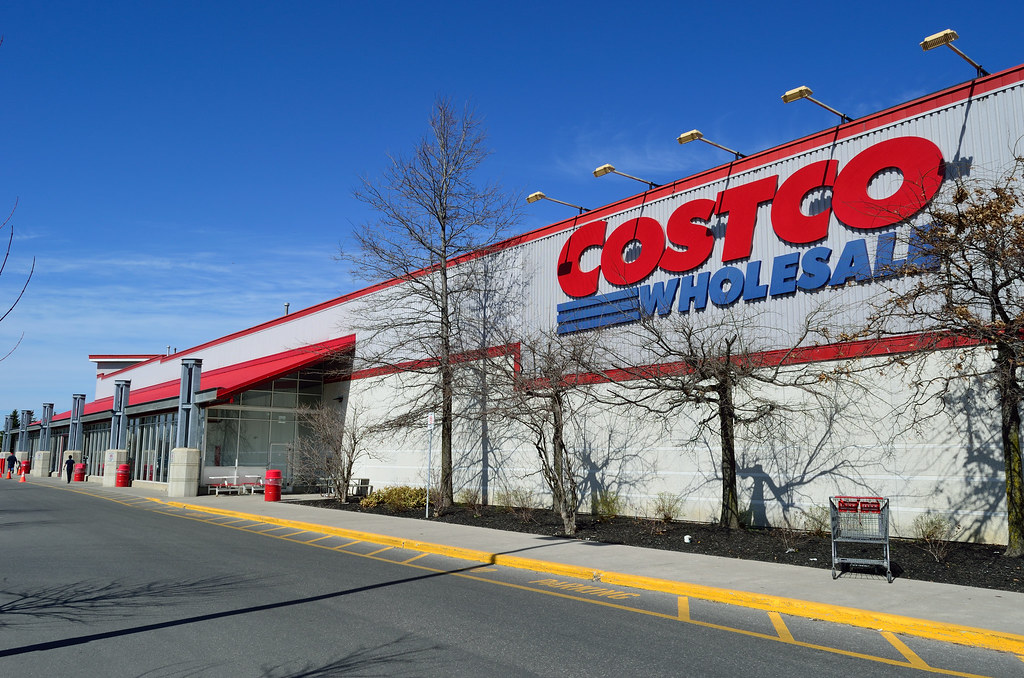 Despite having several locations in Shanghai and selling products produced in China, Costco is not a Chinese company. Costco is headquartered in Issaquah, Washington, and was founded in Seattle. Costco is a publicly traded American company.
As Costco continues to expand, they have begun cultivating a presence in the Chinese market. In 2019, Costco opened their first warehouse location in China and has since added an additional location, both in Shanghai. In 2022, Costco announced plans to add seven more stores to their China fleet.
Despite not being a Chinese company, Costco is certainly very popular in China. In fact, when the grand opening of Costco's first Shanghai warehouse location was announced, there was so much excitement and stir that the event had to be cut short due to safety concerns.
Reporters for CNBC have attempted to explain the Costco craze in China, theorizing that Costco represents a novel idea in the Chinese market. Unlike companies like Amazon and Tesco, both of which have retreated after struggling to gain traction in China, Costco presents a new way of shopping with its wholesale model of bulk buys and mega deals.
Analysts have likened it to "IKEA's impact in the U.S." When a company has abundant brand recognition and a unique experience to offer in a country where people historically haven't been able to access the company, it's a recipe for excitement (and potential mayhem).  
Which Country Owns Costco?
The Costco Wholesale Corporation is a publicly traded American company governed by a board of directors.
In 2018, Costco Wholesale reported their principal shareholders as The Vanguard Group, Inc., based in Valley Forge, Pennsylvania, and BlackRock Inc., based in New York, New York.
Costco's current board of directors consists of Hamilton E. James (chairman), Susan Decker, Kenneth Denman (Executive VP and CFO), Richard A. Galanti, W. Craig Jelinek (CEO), Sally Jewell, Charles T. Munger, Jeff Raikes, John W. Stanton, Ron Vachris, and Maggie Wilderotter.
As for Costco's history, the company got its start in the early 1980s when founders Jim Sinegal and Jeffrey H. Brotman opened the first Costco Warehouse location in Seattle, Washington. From the start, Costco has been a grocery wholesaler, and Brotman even got his start in the industry as a grocery bagger.
In 1983, Costco's first and second locations opened, one in Seattle and another in Portland shortly after. Originally headquartered at its Seattle location, Costco's headquarters moved to Kirkland, Washington, in 1987, where the Kirkland Signature brand was born. In 1996, Costco's headquarters moved to Issaquah, Washington, where they have remained ever since.
Does China Make Products For Costco?
With China being the sole producer of 28.7% of the world's manufactured goods, it probably shouldn't come as a surprise that many of the products sold at Costco are made in China.
Costco sells many common things like Apple products, electronics, clothing, home goods, and appliances, many of which are manufactured in China.
That said, it's still very possible to shop at Costco without purchasing Chinese-made goods if you're concerned about the origins of your food and household items. Costco does a decent job of offering a wide variety of products that are made in the USA. Check out this handy guide from USA Love List on how to shop USA made at Costco.
How Many Costco Stores Are In China?
Costco began opening stores in China in 2019, starting with a store in Shanghai's Minhang District.
As of 2022, there are two Costco locations in China. However, Costco recently announced plans to open an additional 7 stores in the country over the coming years.
Is Costco Expanding In China?
Beginning in 2019, Costco has been actively expanding its market into China. With two stores already operational in Shanghai, Costco has publicized plans to add 7 more stores to their Chinese market in the coming years.
FAQs
How did Costco get its name?
Costco was named by its founders, Jim Sinegal and Jeffrey H. Brotman. Costco is a play on the words "cost company," referring to the way the company cuts costs for consumers.
Does Costco sell food from China?
Yes. Some of the food products sold at Costco are produced in China. Check labels and packaging while shopping to find out where each of the products you're interested in are made.
Is Costco a private company?
No. Costco is a publicly traded American company, owned by shareholders and governed by a board of directors.
Conclusion
Despite having locations in China and selling many Chinese-made goods, Costco is an American company. Publicly traded and based in Issaquah, Washington, Costco has always been based in the USA.