The floral teakettle at Aldi this week is a great pop of color for your kitchen!
Aldi is helping us bring some spring blooms to our kitchen this week, with some pretty new floral enamel cookware! We might be a bit obsessed, but we're also saving some of our budget for two new collections of scented candles!
One note before we start on our favorite Aldi Finds for the week: Aldi's summer seasonal items are due in stores on April 9, and that includes a big new collection of summer seasonal wines! You can find a full list with prices here: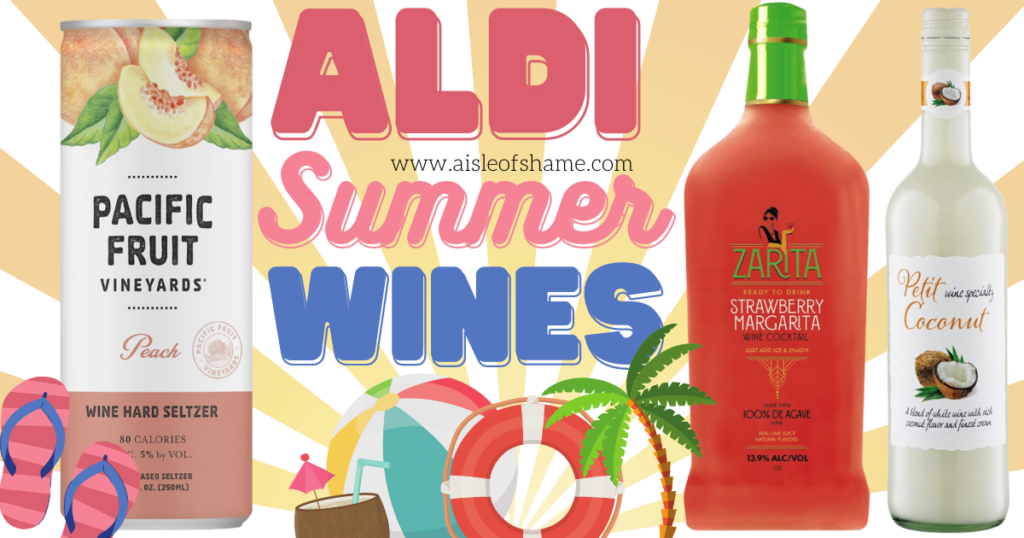 Now let's take a look at that floral teakettle and the other weekly Aldi must-haves! These items are due in Aldi stores on Wednesday, April 7.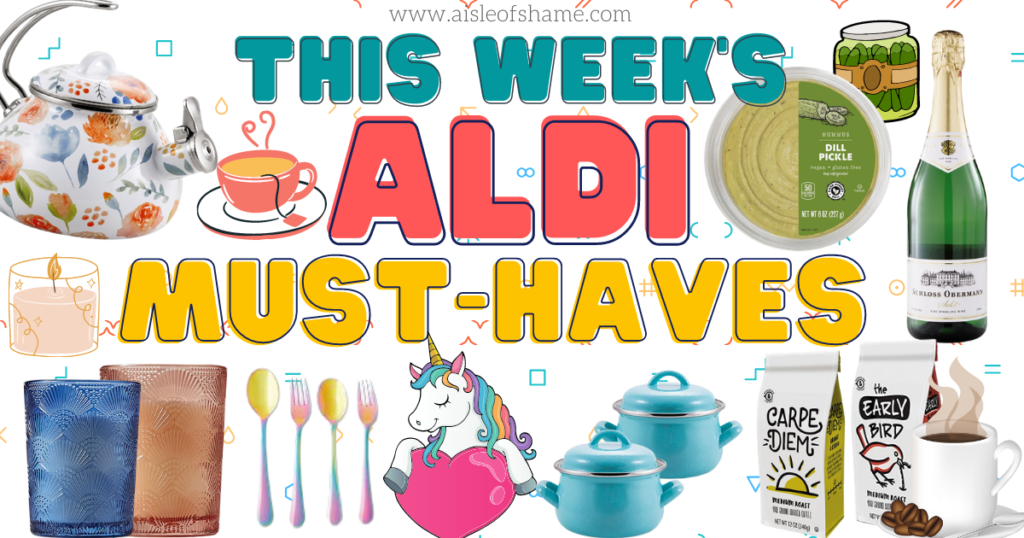 Crofton 2.3-quart Floral Teakettle – $16.99
This cute teakettle has a whistling spout and is coated with porcelain enamel. It is compatible with gas, electric, glass ceramic, halogen and induction stovetops, and it has a 2-year warranty. This teakettle is also available in a blue speckled finish.
Crofton Mini Casserole Set – $9.99
The porcelain enameled cookware cuteness continues with this set of two 1-quart mini casserole dishes. They are available in this blue speckled finish or a floral pattern that matches the teapot. These are oven safe up to 500 degrees, and are great to have on hand for individual servings of casseroles, stews and more.
Crofton 4-Piece Flatware Sets – $4.99
This fun, rainbow flatware is back just in time for picnic season! These sets of four tablespoons, teaspoons, salad forks, or dinner forks are priced at $4.99 each. These are 18/0 stainless steel, and they are also available in gold or stainless steel finish. These are guaranteed to be a hot seller!
Barissimo Carpe Diem Ground Cafe – $3.99
Two new varieties of ground coffee are hitting Aldi shelves this week. This "Carpe Diem" coffee is a medium roast, and there's also an "Early Bird" variety.
Huntington Home Travel Candles – $3.99
There are two collections of scented candles at Aldi this week, including these 3-wick Aldi Travel Candles! They come in the following scents:
Iguazu Falls, Argentina – Midnight Orchid & Nectarine
Forbidden City, Beijing – Bamboo & Lotus
Garden of the Gods, Colorado – Cedarleaf & Woodsmoke
Amalfi Coast, Italy – Sea Salt & Rainlily
SOHL Furniture Writing Desk – $69.99
This popular writing desk is back at Aldi this week. It has two soft-close drawers and clean lines that look great with most any decor.
SOHL Furniture Mesh Office Chair – $49.99
If you're getting a new desk, you'll need a new chair, too. This mesh office chair is a steal at under $50.
Park Street Deli Hummus – $1.95
Aldi has Dill Pickle Hummus this week! We love all the interesting flavors of hummus that come to Aldi, and in addition to this one, you will also find Garlic Dill and Carmelized Onion in stores.
Huntington Home Vintage Glass Candles – $4.99
These pretty patterned glass candles remind us of something you would see at Urban Outfitters or Anthropologie for triple or quadruple the price. These are 6.5-ounce candles available in four colors/scents:
Honey Almond (Light Blue)
Santal Coconut (Light Pink)
Sicilian Orange & Sage (Dark Pink)
Crystal Waters (Dark Blue)
Schloss Obermann German Sekt – See Price in Store
This German sparkling wine has notes of citrus and almond. This wine is one of the many German products available in store this week for Aldi German Week!
Share your Aldi haul in our Aldi Aisle of Shame Facebook Group!