Breakfast meatballs? This genius idea is great for low-carb eaters!
Meal ideas can be hard to come by. Sooner or later, we get into a rut and find ourselves eating the same thing day after day.
And there is no meal for which that is more true than breakfast. Some people I know have eaten the same thing for breakfast nearly every day for years, maybe even decades.
Well, Aldi friends, our favorite store is shaking breakfast up.
Aldi Breakfast Meatballs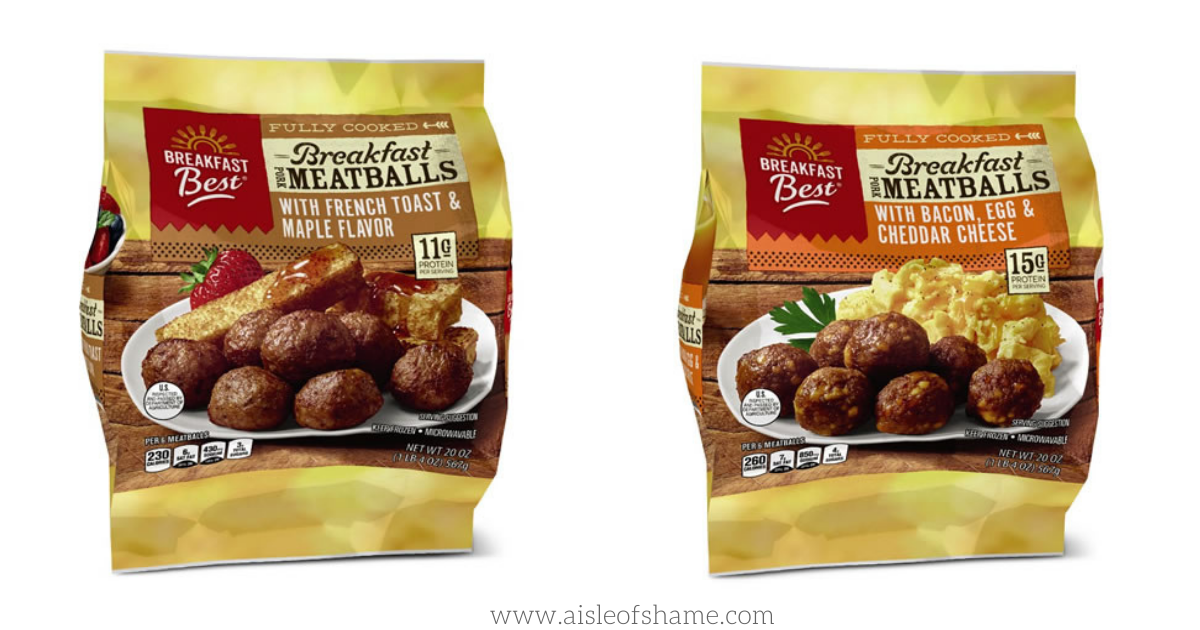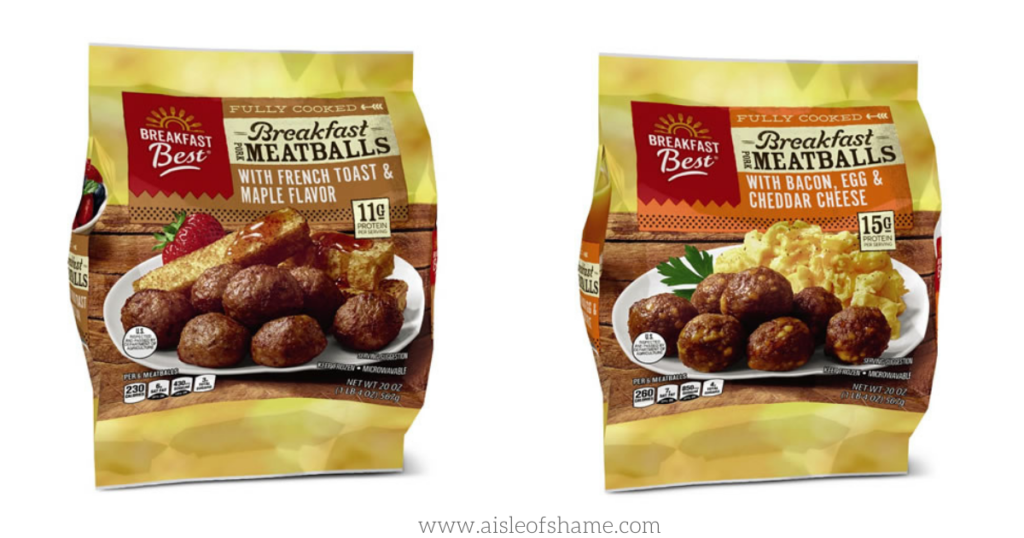 Yes. We absolutely did say breakfast meatballs.
And while it's not an idea we probably would have come up with, we have to admit we think it's pretty spectacular.
I mean, we regularly eat meat for breakfast, so why not have it in the form of a meatball?
French Toast & Maple Flavor Breakfast Meatballs
These Breakfast Best pork meatballs have the French toast and maple flavor mixed right in. They have 11 grams of protein per serving.
Bacon, Egg and Cheese Meatballs
If your breakfast tastes lean more toward the savory than the sweet, the second flavor of these may be your best bet. They contain bacon, egg, and cheddar cheese, as well as 15 grams of protein per serving.
These meatballs are part of a wide range of low carb/keto-friendly Aldi Finds coming to U.S. stores the week of Feb. 16 (Feb. 7 in stores with a Sunday ad switchover).
The 20-ounce bags will be priced at $5.99.
What do you think about these meatballs? Is it something you would try?
Let us know in our Aldi Aisle of Shame Facebook Group!