These four new Aldi Winter Candles will freshen up any space in your home!
The upcoming Aldi ad has that fresh new candle smell!
If you've been with us for a minute or two, you know that we love bringing you news of new candles coming to U.S. Aldi stores.
Why? You ask.
Well, because we're addicted and can't get enough.
But also: Many Aldi candles are truly amazing quality for the price. And the three-wick variety that Aldi brings us regularly throughout the year are comparable to the very popular Bath & Body Works candles.
Comparable in that they are the same shape, size, and generally have great scent throw. There are, of course, some misses in the scent throw category, but the same is true of the name brand.
One very important thing that is not comparable? The price. Aldi 3-wick candles are $3.99. Bath & Body Works are $25. And yes, we know you only buy them on sale, but even then you're paying $10-$15 at best.
OK, we've probably blathered on long enough about these Aldi Winter Candles. Let's get to the scents, shall we?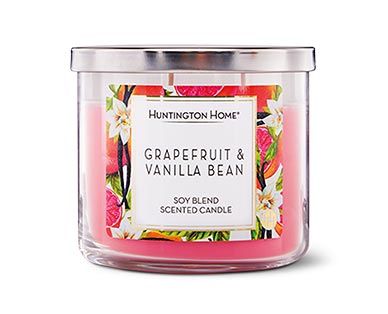 Citrus is in season this time of year, and at a time when it may be dreary outdoors, this fresh Grapefruit and Vanilla Bean Aldi candle scent should brighten things up.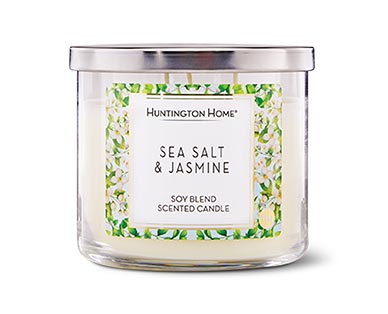 While we haven't gotten to sniff these yet, this is the Aldi winter candle we are most curious about. We love jasmine, but sea salt scents can range from flat to fabulous. We're excited to try the Aldi Sea Salt & Jasmine candle to see if it lives up to our expectations!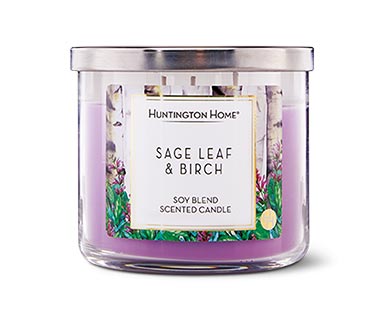 If your candle tastes lean more toward fresh herbs than field of flowers, this Sage Leaf & Birch Aldi candle may be the one for you!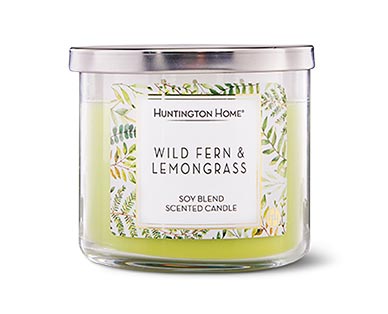 The final Aldi Winter Candle is this Wild Fern & Lemongrass scent. We predict the botanical notes in this candle will be like a spring sneak peek in your home.
These candles are due in stores the ad week of Jan. 27 (Jan. 24 in stores with a Sunday ad switchover).
>> Don't know when to find the good stuff at your Aldi? Check out this post for some advice: When is the Best Day to Shop at Aldi? <<
Are you excited about these new Aldi Winter Candles? We love the emphasis on botanical scents this time around, rather than the more perfumed, sweet scents in the Valentine's Day candles.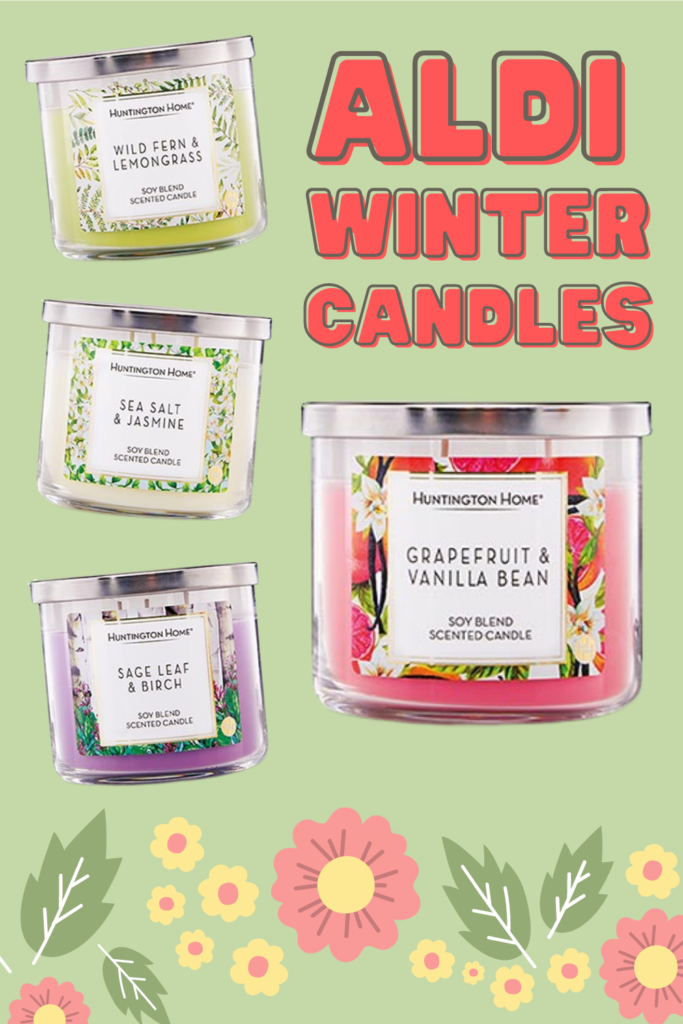 Click here to save these Aldi Winter Candles to your favorite Pinterest board!