If you're a 90s kid like me, then you probably understand the unique joy and satisfaction of disposable cameras. Unlike the cell-phone camera of today, disposable cameras harken back to simpler times when gratification wasn't always instant.
But these days, it can be hard to find companies that still offer film-developing services.

Despite the overwhelming cultural shift away from analogue photography, Walmart still provides a way for customers to develop disposable cameras through their in-store Photo Centers.
But unlike in years past, Walmart no longer develops their own film in house. As of November 2022, Walmart sends out all of their disposable cameras and analogue film to third-party photo labs. So, while you can still develop your disposable camera through Walmart, the film is developed elsewhere and the wait times are longer than they used to be.
In addition to offering film development, Walmart Photo Center also offers the following photo printing services for digital photos:
Standard prints
Wallet prints
Large prints
Photo collages
Passport photos
Framed matte prints
Posters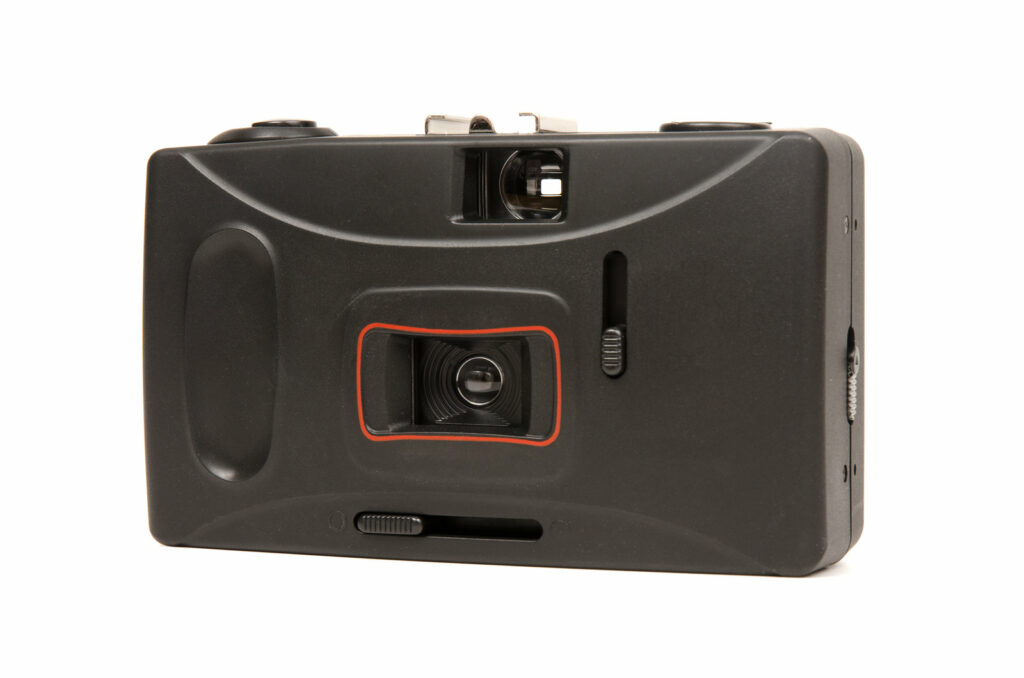 Check If Your Nearby Walmart Develops Disposable Cameras
While Walmart still offers disposable camera development, not all Walmart locations have Photo Centers. In order to have your camera developed, you'll have to find a location that offers this service.
To find out if your local Walmart has a Photo Center, use this store locator tool. Once you've found the Walmart location nearest you, call the number listed and ask an associate if they have a Photo Center. If so, you can feel guaranteed that they will accept your disposable camera for development. 
Cost
The cost of developing film and disposable cameras at Walmart ranges from $7.96 (for single prints of 12 exposures) to $18.96 (for double prints of 36 exposures).
The average disposable camera has 27 exposures. If you opt for single prints, you will pay $10.96, and if you choose double prints, you will pay $14.96.
Walmart only offers one print size for disposable cameras and film rolls, which is 4" x 6".
The cost of development includes your prints and a CD containing the digital copies of your images.
Steps To Develop Film At Walmart
Follow these steps to develop your disposable camera through a Walmart Photo Center:
Find out if your local Walmart has a Photo Center using the instructions listed in the previous section
Once you've tracked down a Walmart Photo Center location, head to the store with your disposable camera or film rolls
Find the Photo Center and let an associate know that you'd like to have your disposable camera developed
The Photo Center associate will walk you through the rest of the process which will involve giving some of your contact information and paying for the service
You will be notified by Walmart when your prints are ready to pick up
Keep in mind that it can take up to three weeks to receive your finished photos due to shipping and processing times.
As strange as it may sound, many Walmart customers have run into issues when trying to develop photos at Walmart that were taken by someone else. If a Walmart associate has any reason to believe that your photos might have been taken by a professional photographer, they will not develop them without a signed affidavit from the photographer. So, even if you're not the photographer, it's best to just say that you are to avoid the hassle. 
Here's one of many examples:
How Long Does It Take?
The biggest downside of Walmart no longer developing film in house is that the process takes quite a bit longer.
According to Walmart, the developing process itself only takes about a week, but when shipping times are factored in, it can take up to three weeks to receive your finished prints after dropping off your camera. 
Print Quality

Walmart develops their photos through third-party developers, including Fujifilm and Dwayne's Photo.
Unfortunately, all film developed through Walmart Photo Center is developed through a dry process.
In photography, film can be developed in one of two ways–a wet process or a dry process. As technology develops and true film photography becomes a thing of the past, many labs are transitioning to a dry film process.
What this means is that once your negatives have been developed, they will be scanned into a computer and printed from a digital printer. Photo negative scanners are infamous for providing much lower image quality than traditional photo printing (the "wet process" in a dark room with liquid photo chemicals). So, unfortunately, getting film photos developed, scanned, and printed through Walmart is almost guaranteed to provide you with a lower quality finished product than prints from labs that use more traditional photography processes.
When asked about Walmart's 35mm film developing service, one Quora user had this to say:
Where Else Can You Develop Disposable Cameras?
Other places that develop disposable cameras in 2022 include:
CVS
Walgreens
Safeway
Rite Aid
Bartell Drugs
However, it's important to know that all of these places use the same basic process that Walmart does, even if they develop their film in house. So, having film developed through a major retailer isn't the best way to guarantee print quality.
The best way to have film and disposable cameras developed is to contact a local photography shop or photo lab that offers film development services. The prices may be slightly higher, but you'll be supporting a local business and a dying art in the process.
FAQs
Does Walmart return the film after it has been developed?
No. Walmart unfortunately does not return negatives (your physical film) after your photos have been developed. This is one of the main reasons why Walmart is not a great place to have photos developed, especially for serious photographers.
Does Walamart develop 35mm film?
Yes. Walmart has the capacity to develop 35mm, 110 cartridge film, APS film, and 126 cartridge film.
Does Walmart develop expired film?
Yes. As long as it's the right type of film, Walmart can develop your film regardless of how old it is.
Conclusion
Despite the shift away from analogue photography, Walmart still develops disposable cameras in 2022. In fact, they develop several different types of analogue film, including 35mm, 110 film, and 126 film. To have your disposable camera developed at Walmart, simply find a Walmart location with a Walmart Photo Center and arrive with your camera to drop off.
Development services at Walmart are super cheap, with an average cost of about $11 to develop a disposable camera. Just be aware that it can take up to three weeks to get your photos back, as Walmart no longer develops photos in house. Walmart's photo print quality is also notoriously lackluster, so it's worth looking into other options such as patronizing a local photo lab.