It's time to roll out those coolers because Aldi has a fruit-filled lineup of summer alcohol in stores now to celebrate the upcoming season.
The collection includes raspberry bellini, strawberry wine, hard seltzer iced tea, and more!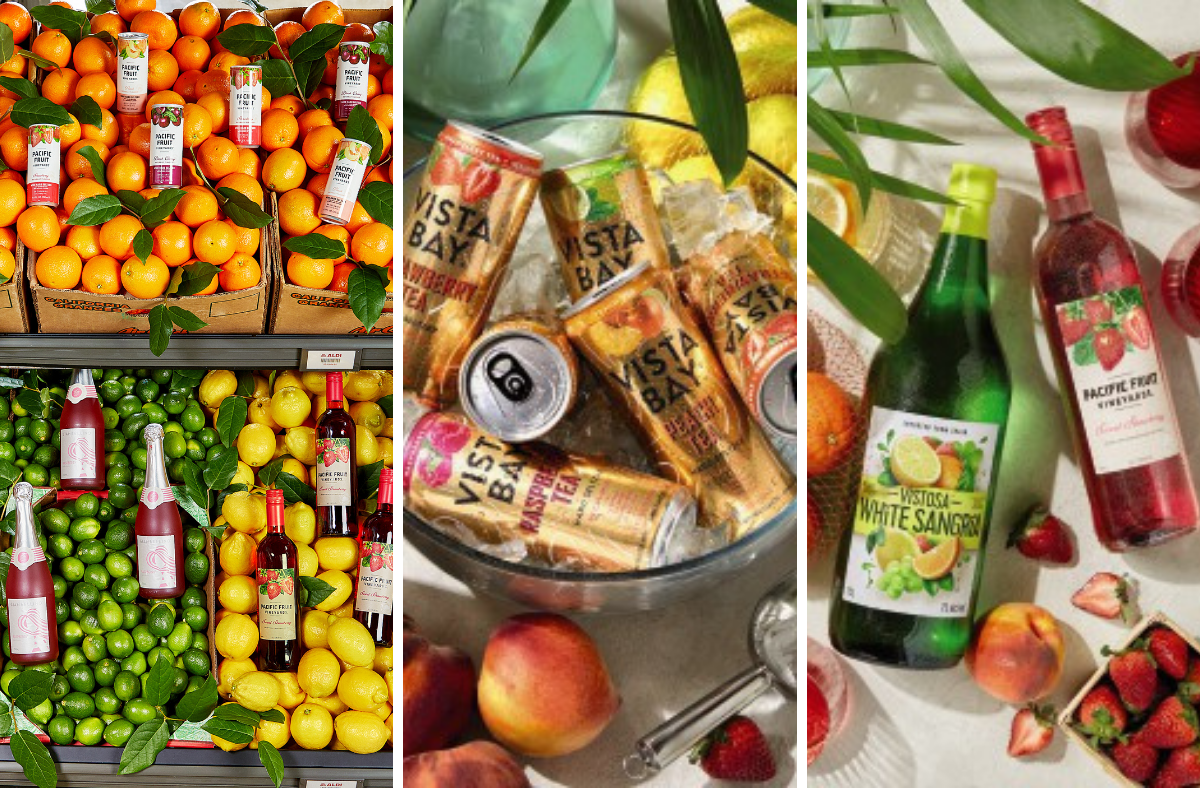 Whether you are hosting a summer soiree or bringing the beach to your backyard, Aldi has everything fruity alcohol lovers need to stock up the bar this season.
The collection includes fruit-forward wines, margaritas, mimosas, seltzers, and more, all at affordable prices.
The Aldi summer alcohol collection hit shelves on April 22nd and will be sticking around all summer long, so make sure to clear your fridge AND your schedule.
Aldi Summer Alcohol Collection
Fresh New Sips:
Giambellino Raspberry Bellini – $5.99
Pacific Fruit Vineyards Sweet Strawberry Wine – $3.99
Pacific Fruit Vineyards Wine Seltzer Variety Pack – $17.99
Utopian Breeze Peach Moscato – $10.99

Utopian Breeze Mixed Berry Moscato – $10.99

Vista Bay Hard Seltzer Iced Tea – $11.49

Vistosa White Sangria – $5.99

Vistosa Red Sangria – $5.99

Zarita Watermelon Margarita – $13.99

Zarita Mango Margarita – $13.99

Returning Faves:
Pacific Fruit Vineyards Peach Wine Seltzer – $5.99

Pacific Fruit Vineyards Sweet Watermelon Wine – $3.99
Pacific Fruit Vineyards Sweet Mango Wine – $3.99

Petit Coconut Wine Specialty – $7.99

Pineapple Mimosa – $8.99
Pomegranate Mimosa – $8.99
Wicked Grove Pearsecco – $7.99
*Pricing to vary by location