This week the Aisle of Shame has all things Easter and kids' bedroom decor, with rainbows, unicorns, and space-themed comforter sets, matching curtains, and character stools. Plus, mango mimosas and Easter cheese are back!
Here's your Aldi must-haves for the week of March 14th (March 17th in stores with a Sunday ad switchover):
Emporium Selection Easter Truckle Assortment – $3.99
Can we all just agree that Aldi knows their cheeses? Every week, they knock the cheese selection out of the park. This is why you need to grab this delicious Easter cheese option. The flavors are perfect for this time of year.
Choose from Wensleydale with Raspberry and White Chocolate (Pink Egg-Shaped Truckle), Wensleydale with Lemon and Honey (Yellow Duck-Shaped Truckle), or Aged English Cheddar (White Egg-Shaped Truckle).
Benton's Carrot Cake Crèmes – $1.95
Run. Don't walk. Grab a pack (or two) of these quickly because they're going to be hoarded fast. Check out these delicious cookies that legit taste like carrot cake.
Jumbo Squishmallow – $8.99
Everyone needs something to cuddle! This Jumbo Squishmallow is too cute to pass up. Since they're 16 inches tall, they're just the right height to carry around and snuggle. Great for a pillow pal or a fun addition to an Easter basket.
Choose from an Alicorn, Narwhal, Elephant, Alien, or Puppy Astronaut.
Huntington Home Comforter Set – $14.99
It's time to give your kid's bedroom an upgrade! The comfort and price of these comforter sets are unbelievable. The twin set comes with a comforter and 1 sham and the full comes with a comforter with 2 shams as well.
They're machine washable, too! Choose from fun patterns of  Rainbow, Unicorns or Space,
Huntington Home 2-Pack Energy-Efficient Window Panels – $7.99
Give your windows a facelift fast! These are super fun designs and are energy-saving, too! Save some money and style up your room.
Choose from Rainbow Ombre, Vertical Stripes ord Horizontal Stripes. Size is 27″ x 63″ or 27″ x 84″.
SOHL Furniture Kid's Character Stool – $19.99
This. Is. The. Cutest. Talk about an adorable way to add a pop of fun to your kid's room! These comfy stools come in the option of Unicorn, Caticorn, Rocket Ship, or Dinosaur!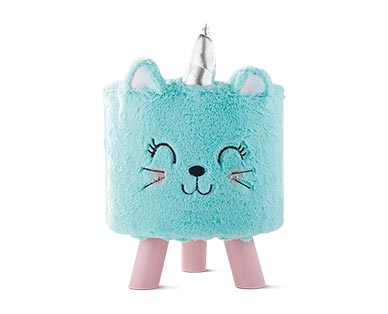 Serra Ladies' Fashion Umbrella – $6.99
It might be rainy outside but that doesn't have to put a damper on your fashion parade. This fashion umbrella has an easy auto opening and was made to stand out!
Choose from Daisy, Floral, Dot, or Clear Bell.
Heart to Tail Pet Storage Bin – $8.99
Looking for a simple storage solution for your cat or dog toys? (because let's face it – you know they're spoiled!) This simple pet storage bin will fit in perfectly with your home decor style as well.
Choose from several fun sayings such as Fetch, Reserved for Dog, Home is Where The Paw Prints Are or Be Nice, and My Cat Is Judging You.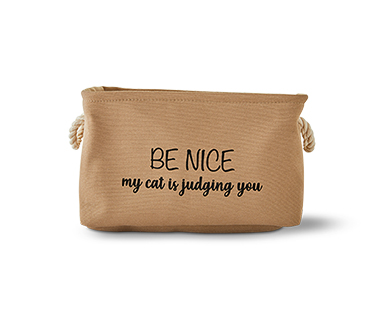 Specially Selected Dark Morello Cherries – $2.39
What kind of beautiful world are we living in? These cherries taste amazing and we can promise you that your jar is going to be empty, fast. You might as well go ahead and buy a few just to be on the safe side. (This totally counts as meal planning, right?!)
Pineapple Mimosa
This flavor is crazy good. Made with fresh pineapple juice with premium and dry white wine.
This mimosa pairs with white cheddar perfectly and pasta as well.
Or…you can just fill a glass and enjoy it any way that you want!