Calling all football fans! If you're obsessed with football, you're in the right place. And this Aldi Football Pizza is literally the perfect main dish for every tailgating party and gathering.
In our books, this football pizza is the real MVP of the game. And this is one dish that we want to have on replay over and over again. Stop stressing out over the game and start chowing down on this pizza instead.
Making a plan now for the Big Game is key. The day is certain to be hectic enough while everyone is jumping and yelling at the screen that picking out the perfect dish should be the last stress to have to worry about. In fact, this football pizza might be the perfect decoy. (and if not, make certain to grab a slice for each hand as you walk out of the room!)
While everyone else is obsessed with each and every play, you can sneak away and chow down on this Aldi football pizza as much as you want!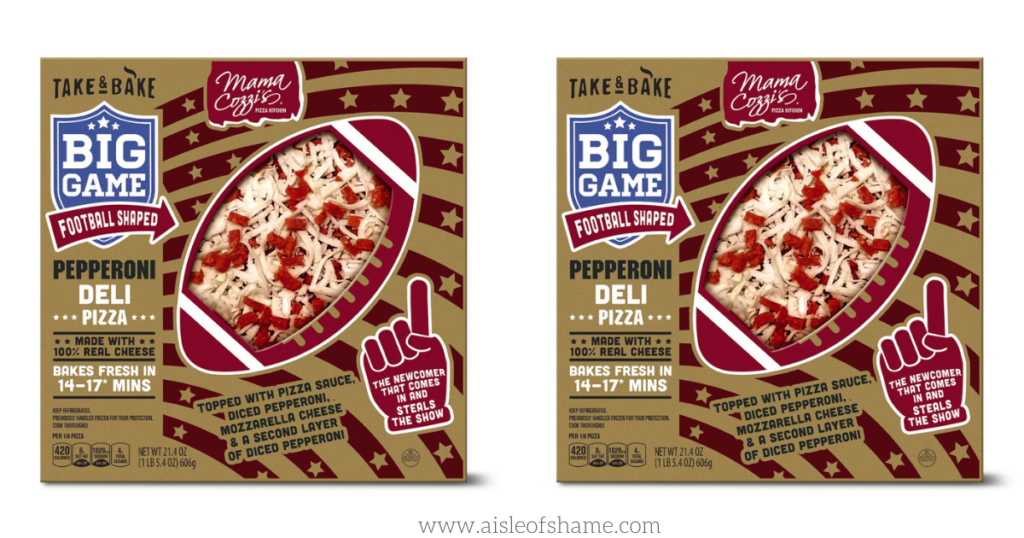 Take the next step and fill your belly full by getting this football-shaped pizza. It's literally the easiest way to come in and steal the show. Forget about the halftime performer this year…this pizza is totally the star!
Click here to pin this Aldi Find to your favorite Pinterest Board!