This Buffalo Skinny Dip would be a great snack with celery sticks!
Are you a fan of spice and everything nice?
This week, Aldi has a true treat for our tastebuds that will have you scraping the bottom of the container. One bite of this Buffalo Skinny Dip and you're going to be hooked. (and remember – if you buy this dip all for yourself and don't share, you literally can double dip as much as you want!)
One of the biggest reasons that we stay away from dips is that they're just loaded down with fat and calories. But guess what? 2021 just might be known as the year that Aldi changed the way that dips are moving forward. Not only is this dip reduced in calories, but it's literally a lower fat version than most other dips out there.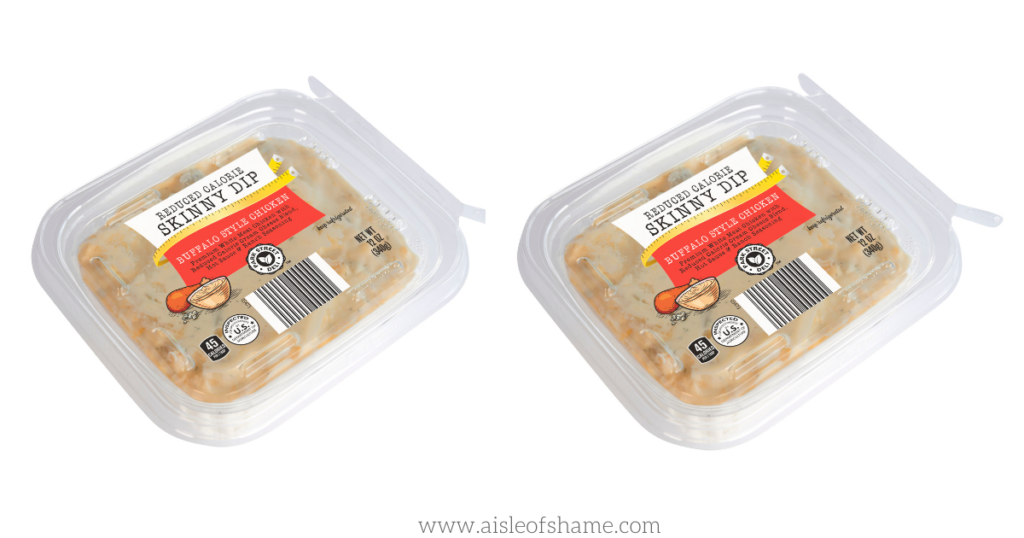 This means that when you're watching the big game or just dipping your way through the weekend, the last thing that you have to worry about and monitor is your caloric intake.
Because sometimes, dip happens. And when it does, you don't need to feel guilty about it at all. Slice up some veggies and use those as a healthy basis for your dip so that you can fuel your body with goodness instead of a ton of junk.
This Buffalo Skinny Dip is due in U.S. Aldi stores for the ad week of Jan. 20 (Jan. 17 in stores with a Sunday ad switchover). We'll be sprinting to the closest Aldi to grab it and gobble it up.
Aldi is bringing us all kinds of great Big Game snacks this month! Check out our list of football-watching must-haves!
Are you going to share this treat or keep it all for yourself? Let us know in our Aldi Aisle of Shame Facebook Group!