Purchasing a phone at Walmart can be a great option, as prices are generally lower than from most other competitors. But does Walmart's return policy cover cell phones?

Walmart's standard return policy provides a 90-day window for returns on most items. However, there are a number of exceptions to this rule. Cell phones are, unfortunately, one of the major exceptions.
All prepaid wireless phones and contract cell phones (excluding Verizon contract phones) must be returned to Walmart within 14 days of purchase to qualify for a refund or exchange. Verizon contract phones must be returned within 30 days of purchase.
All returns must be accompanied by a receipt and all original packaging and accessories. If you cannot provide a receipt, keep reading to find out what your options are.
Also, keep in mind that even if you meet all of the requirements of the return policy, Walmart always reserves the right to deny any return or exchange at any time. So, there is unfortunately never a guarantee that you will be able to return any item you've purchased at Walmart.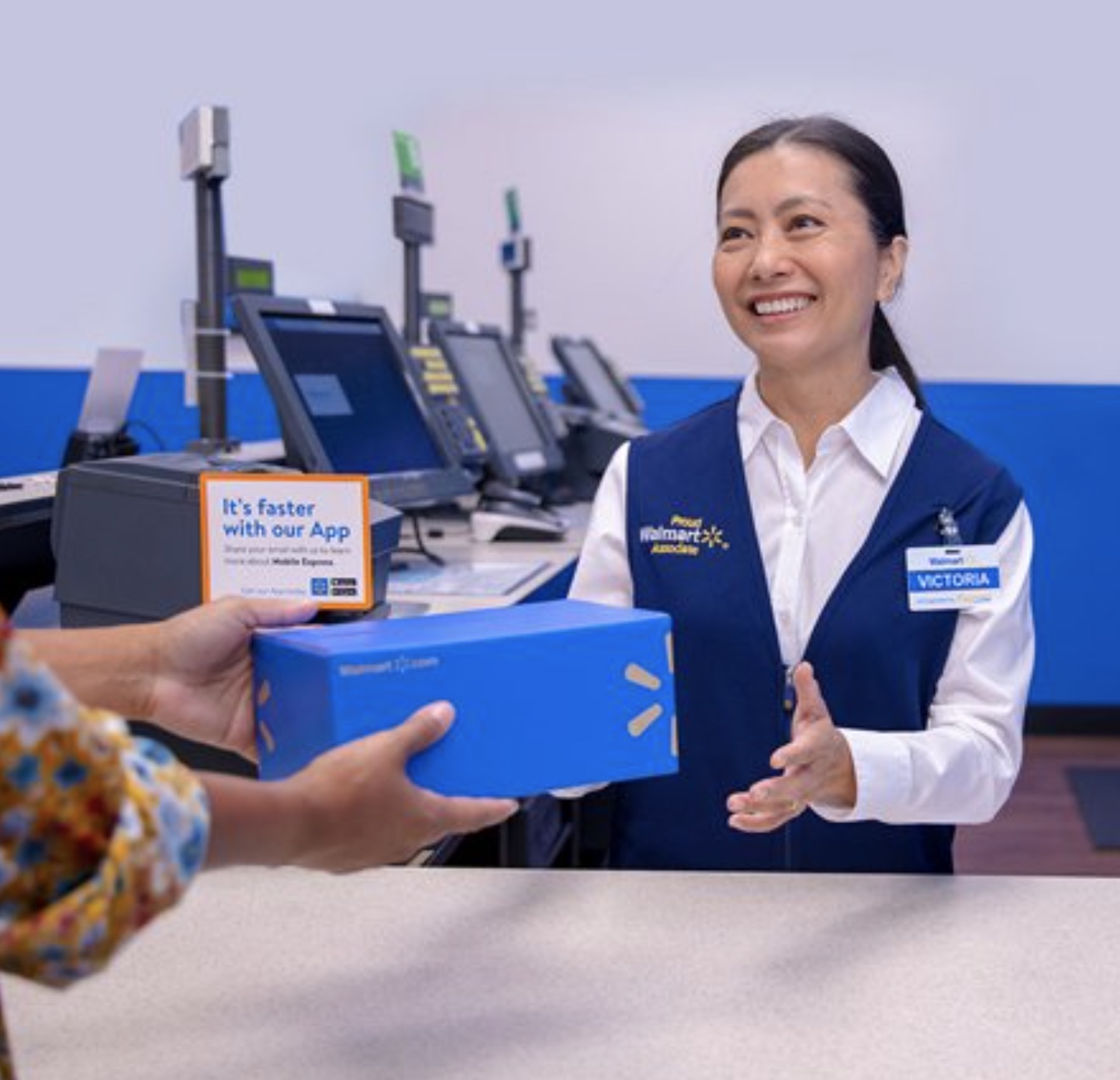 Can You Return A Cell Phone To Walmart Without A Receipt?
Generally speaking, Walmart's return policy states that customers are required to provide proof of purchase for all returns. However, this part of the policy isn't as strict as it might seem.
As long as you can provide a valid, government-issued ID, then you will still be eligible for a refund even if you don't have a receipt. However, the store manager or supervisor has full discretion to grant or deny your refund request.
But remember that even if you don't save your paper receipt, there are sometimes other ways to provide proof of purchase. For example, if you bought your phone online or through the Walmart app, you automatically have a purchase record of your transaction that you can use to initiate your return. You can also use your packing slip as a receipt if you received your phone in the mail.
Can You Return A Broken Cell Phone To Walmart?
If your phone arrived broken, damaged, or malfunctional, then you should be able to return it within the allotted return window as long as you can provide a reasonable argument that you were not responsible for the damage.
Walmart does not grant returns on items broken during use, and cell phones sold at Walmart do not come with a store warranty. However, some manufacturer's might include warranties with certain products. Companies like Apple provide optional insurance plans for products like iPhones that can cover certain damages.
That said, if you purchased a Walmart Protection Plan for your phone, then you can return your broken phone for a replacement any time during the protection window (plans typically cover phones for 2 years).
According to Walmart.com, Walmart Protection Plans cannot currently be purchased online or through the Walmart app. To purchase a Walmart Protection Plan, you must do so in person at a Walmart store within 30 days of your purchase.
Walmart's 2-year accident protection plan for mobile phones ranging in price from $200 to $299 currently costs $55. 
Can You Return A Cell Phone To Walmart Without The Box?
Technically, Walmart's return policy specifies that all items should be accompanied by their original packaging and all original accessories in order to qualify for a refund. However, some Walmart locations are stricter than others when it comes to this aspect of the policy.
If you don't have the box your phone came in, it's still worth trying to return it. Just make sure you bring all of its accessories (charger, headphones, etc.) to increase your chances of your refund being granted.
How To Return A Cell Phone To Walmart?
When returning anything to Walmart, you have a few different options for how to go about the return.
First, you can always return an item to any Walmart store location, whether you bought it in person or online.
To return your cell phone in person at Walmart, follow these steps:
Gather your phone, all of its original packaging, your original form of payment, and your purchase receipt (make sure no more than 14 days have passed since you purchased your phone, or 30 days if your phone is a Verizon contract phone)

Visit your neighborhood Walmart location

Find the customer service desk and let them know you'd like to return an item

The employee will walk you through the rest of the returns process
If you purchased your phone through Walmart.com or the Walmart app, you can start your return online by following these steps provided by Walmart:
The return methods you'll be offered include the following:
If you have any questions about the returns process, you can always contact Walmart customer service by calling 1-800-925-6278 (1-800-WALMART).
How Does Walmart Refund Their Customers For Returns?
If you are granted a refund, how you receive your reimbursement will vary based on how you paid originally.
For example, if you paid in cash, you will receive your refund in cash. If you paid with a credit card or debit card, then you will be refunded to your bank account.
Cash refunds are the fastest way to get your money back when making a return, so consider this when making your purchases.
If you're being refunded to a credit or debit card, be aware that bank processing times will affect how long it takes for you to receive your funds. Refunded transactions typically won't post until the end of that business day, and then your bank may take 1-3 additional days to process the transaction back into your account.
If you return your phone by mail, you may have to wait up to several weeks to receive your refund, considering shipping and processing times.
What Types Of Cell Phones Does Walmart Sell?
Walmart sells a huge variety of cell phones, including:
prepaid phones

contract phones

no-contract phones

unlocked phones
Here is a list of some of the different brands and models of cell phones Walmart sells:
Apple iPhone

Samsung Galaxy

Motorola Moto G Stylus

Samsung Galaxy Watch5
Some of the cell carriers selling prepaid and contract phones through Walmart include:
Verizon

Straight Talk

Walmart Family Mobile

Total Wireless

Boost Mobile

Tracfone
FAQs
Can you return an activated Straight Talk phone to Walmart?
This is unclear. Generally speaking, Walmart expects items to be returned in their original condition. However, if you discovered an issue with the phone's functioning after activating it, it's possible you might still be able to return it. Also, if you purchased a Protection Plan, your phone will be covered in case of any damages or malfunctioning regardless of whether it is activated.
Does Walmart charge a restocking fee on cell phones?
Typically, no. But Walmart does reserve the right to charge a 25% restocking fee if they deem it justified based on the circumstances.
Can you return iPhones to Walmart?
Yes, as long as they are returned within 14 days of purchase (or within 30 days if it's an iPhone with a Verizon contract purchased through Walmart). 
Can you return prepaid cell phones to Walmart?
Yes. All undamaged, like-new, prepaid cell phones can be returned to Walmart for refund or exchange within 14 days of purchase.
Conclusion
Returning cell phones to Walmart is very possible as long as you stick to a few basic guidelines. Depending on the type of phone you purchase, you will have between 14 and 30 days to return your phone.
Cell phones can only be returned beyond the 30-day window if you purchased a Walmart Protection Plan. However, even in that case, you will only be eligible for a replacement (not a refund) after those 30 days have passed.