These Red Velvet Cookies may be worth a little cheating on your diet!
Sometimes in life, there are desserts that just take your heart and will never let go. In January, Aldi will give your sweet tooth and tummy exactly what they need with these Red Velvet Creme Filled Cookies. They're literally like having your cake and eating it too. They're perfect for dipping, but we haven't found the need to eat them any other way than by the handfuls, straight from the package.
We're forever impressed with the flavors of cookies that Aldi creates for all of us to enjoy. Red Velvet cookies have set the bar super high and we're wondering if this flavor is ever going to be topped?
And while we can sit and ponder about this all day, we'd rather eat them up while they're here instead. No doubt that these are going to be flying off the shelves, especially with Valentine's Day right around the corner!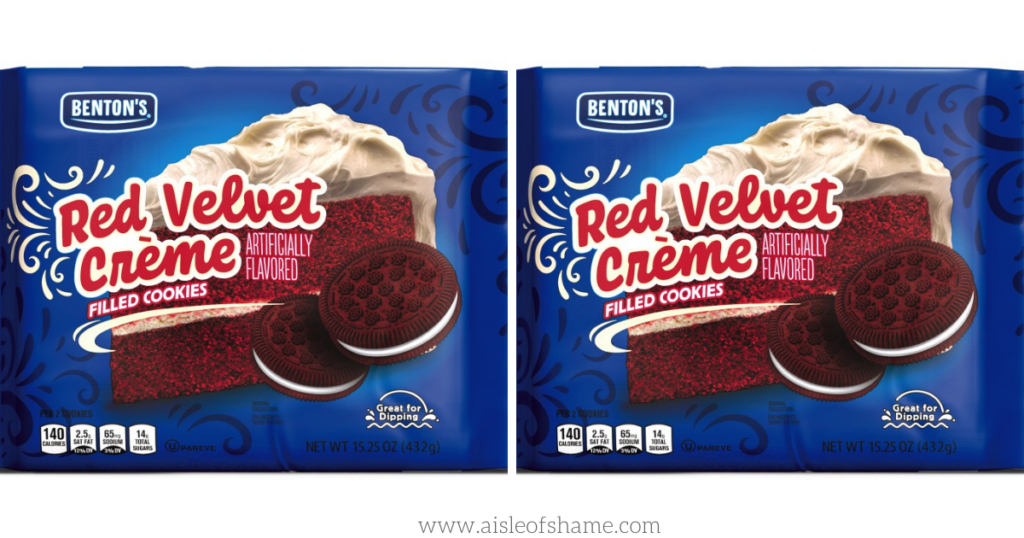 If you're looking for sweet treats for your sweetie or as a fun way to spoil yourself, don't miss out on these Aldi Red Velvet Creme cookies. They're the perfect filled cookies that are a crazy combination of cake flavor,  cookie texture, and deliciousness as well.
These cookies are due in Aldi stores for the ad week of Wednesday, Jan. 27 (Jan. 24 in stores with a Sunday ad switchover).
>> Need to know when to look for these cookies in your Aldi store? Read this post to learn the best day to shop at Aldi! <<
And since these cookies are meant to eat literally the moment that you buy them, there's really no need to even take them into the house to share, right? We think that 2021 is the year to make "car cookies" a thing and to store your own private stash of cookies in your car, just for you to enjoy!