You can cut once and make multiple cookies with this giant cookie cutter coming to Aldi!
Joanna Gaines is known for her HGTV decorating chops, but did you know she also owns a bakery in Waco, Texas?
Well leave it to her brand Magnolia to come out with a giant cookie cutter in 2018 that sold out almost instantly at Target.
And as we've seen Aldi do many times, our favorite store has hopped on this trend and is bringing us two giant cookie cutters this holiday season!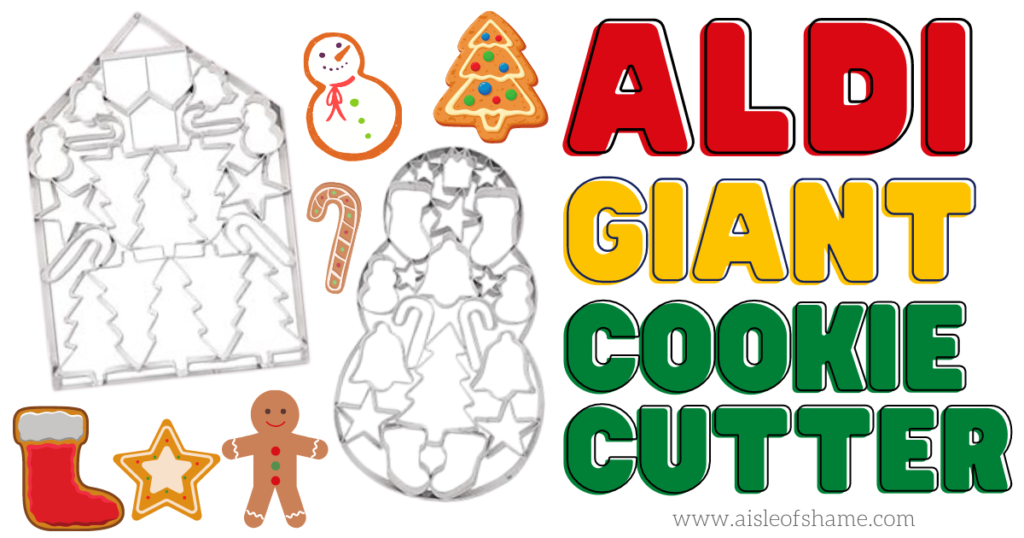 As you can see, with these cookie cutters, you roll out your dough and cut 20 cookies at a time, rather than just one.
This is a genius cookie hack!
These giant cookie cutters will be priced at $6.99 each when they arrive at Aldi. They are due in stores the ad week of Wednesday, Dec. 2 (Sunday, Nov. 29 in stores with a Sunday ad switchover).
The Gingerbread House cutter makes the following shapes:
Trees
Stars
Candy canes
Snowmen
Bells
Houses
The snowman cutter makes the following shapes:
Stockings
Stars
Bells
Trees
Snowmen
Candy Canes
These stainless steel cookie cutters are also safe to put in the dishwasher — another time saver!
Follow Aisle of Shame on Instagram for more Aldi Finds!