We don't know who needs to hear this… but Dunkaroos are back at Aldi!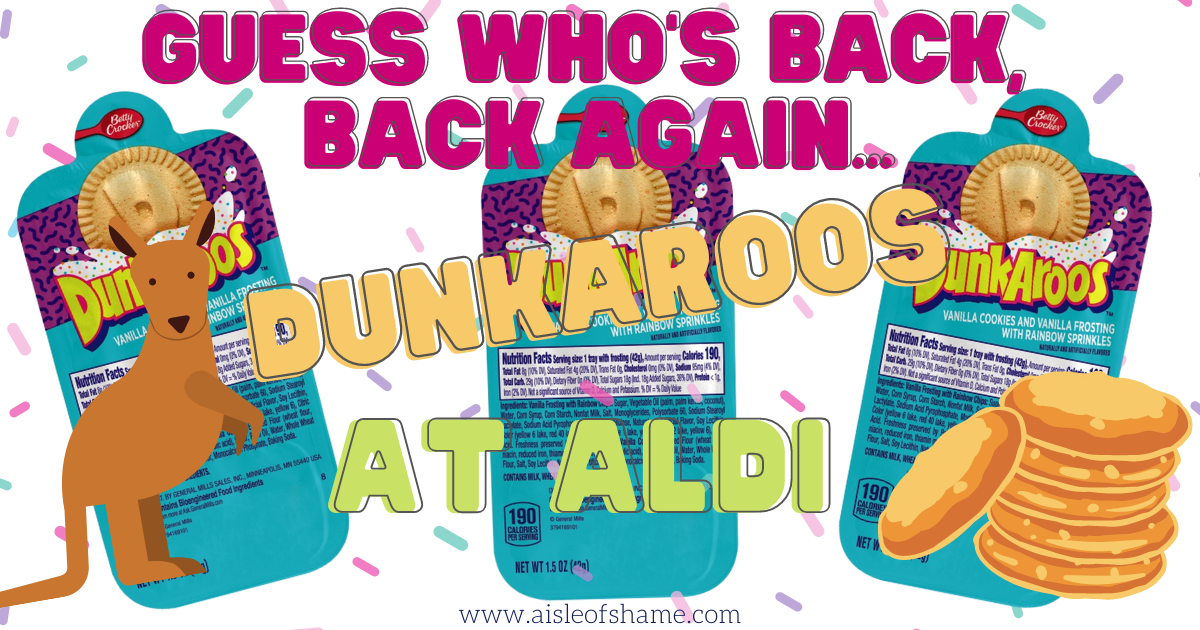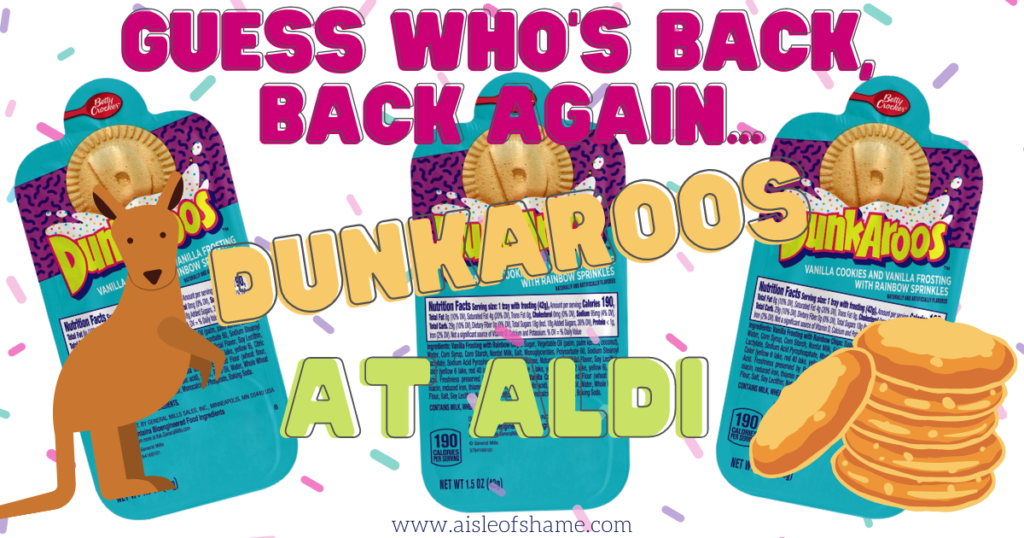 If you were a kid growing up in the 90s, Dunkaroos were no doubt a lunchbox or after-school snack staple. It's hard not to love the glorious combo of vanilla cookies and vanilla frosting with rainbow sprinkles…which makes us wonder, why were they gone for so long!?
Fun fact: Dunkaroos were first introduced to the market in 1992 by the slam-dunk mascot Sydney the Kangaroo.
Needless to say, when General Mills announced Dunkaroos were returning to stores in 2020, including Aldi, we got very excited. The re-launch was a huge hit and the sweet treat quickly flew off shelves. Many members of our Aisle of Shame Facebook community were unable to find them.
The good news, friends, is the sweet dipping snack we know and love is returning to Aldi stores once again starting the week of July 7th, 2021.
Each individual serving package is $1.79. A small price to pay for a simple yet indulgent childhood pleasure!
Do you have a favorite Aldi sweet treat? Leave a comment and let us know!