Get your tastebuds geared up and ready. These Aldi Buffalo Blue Cheese Curls are about to rock your world. Not only do these have the perfect spice and flavor but they're healthier than other cheese curls out there because these are baked instead of fried!
Just when we think that Aldi can't top their deals and steals each week, they prove us wrong time and time again.
One of the biggest reasons that we're obsessed with these buffalo cheese curls is that they give our mouth the perfect slow burn without making us sprint for a glass of cold ice water.
I don't know about you, but being able to enjoy what you're eating without feeling like your mouth is on fire is a big deal! And for those of you that don't care for heat in your bites, we still recommend that you try one and see what you think. You may be shocked at how your taste buds instantly crave more!
You can even keep a bag in your car, your house, your purse, and one of your other hidey-holes for your snacks so you don't have to share with anyone that you don't want to!
With a price point of $1.99 per bag, there's no reason that you can't stock up on these Buffalo Blue Cheese Curls! (These also come in a Jalapeno flavor as well so be certain to grab both!)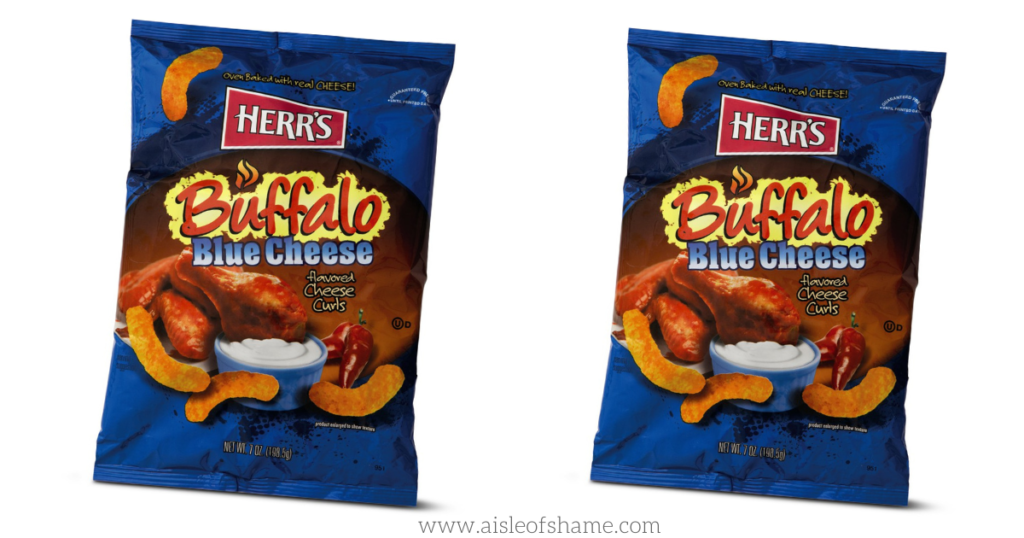 These will be a great addition to your Big Game Snacks for football watching!
These Aldi Buffalo Blue Cheese Curls are due in U.S. Aldi stores for the ad week of Jan. 20 (Jan. 17 in stores with a Sunday ad switchover). Spring, don't walk, to grab them. THIS IS NOT A DRILL.
What flavor of these baked cheese curls did you like best? Let us know in our Aldi Aisle of Shame Facebook Group!