Is the Boho Hanging Chair coming back to Aldi? YES!
Boho style and macrame is hot these days, and Aldi is capitalizing on this trend to make all of our summertime dreams come true!
Aldi is bringing back one of its best selling items from last summer! This Belavi Boho Hanging Chair!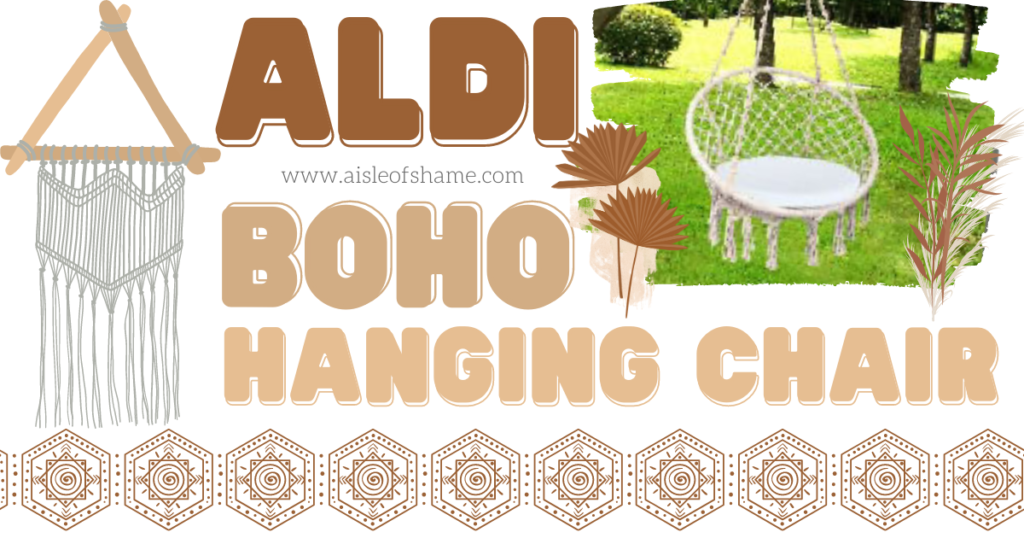 This hanging chair will be available in stores for the ad week of Wednesday, May 26 (Sunday, May 23 at stores with a Sunday ad switchover)!
If you plan right, you will have it up to enjoy for Memorial Day Weekend, and at just $39.99, you will still have room in your budget to throw a great holiday cook-out to show it off to your friends! We have seen similar styles in other stores priced at $50 and up.
This adorable chair is perfect for lounging, reading, and sipping some Aldi Summer wine in the great outdoors.
It will look great hanging from your back yard tree shade tree. But you don't have to stop there. Last year, we saw many members of our Aldi Aisle of Shame Facebook Group use this chair in their decor in innovative ways.
You could hang a pair of these under your front or back porch, design a reading corner for inside your home near a window, or use one in a child's room.
We even had one member use two of these chairs and a swingset frame for an amazing upcycled, grown-up swing set. Her pic went viral!
How about you? Will you be on the hunt for an Aldi boho hanging chair this May?