More Aldi charcuterie items seem to be arriving in stores every day!
With so many occasions to celebrate in the last few months of the year, we are officially deeming it charcuterie season!
Whether you are planning to make a grazing board for Friendsgiving, family game night, or the office holiday potluck, you will find perfect things to include in almost every aisle of U.S. Aldi stores right now.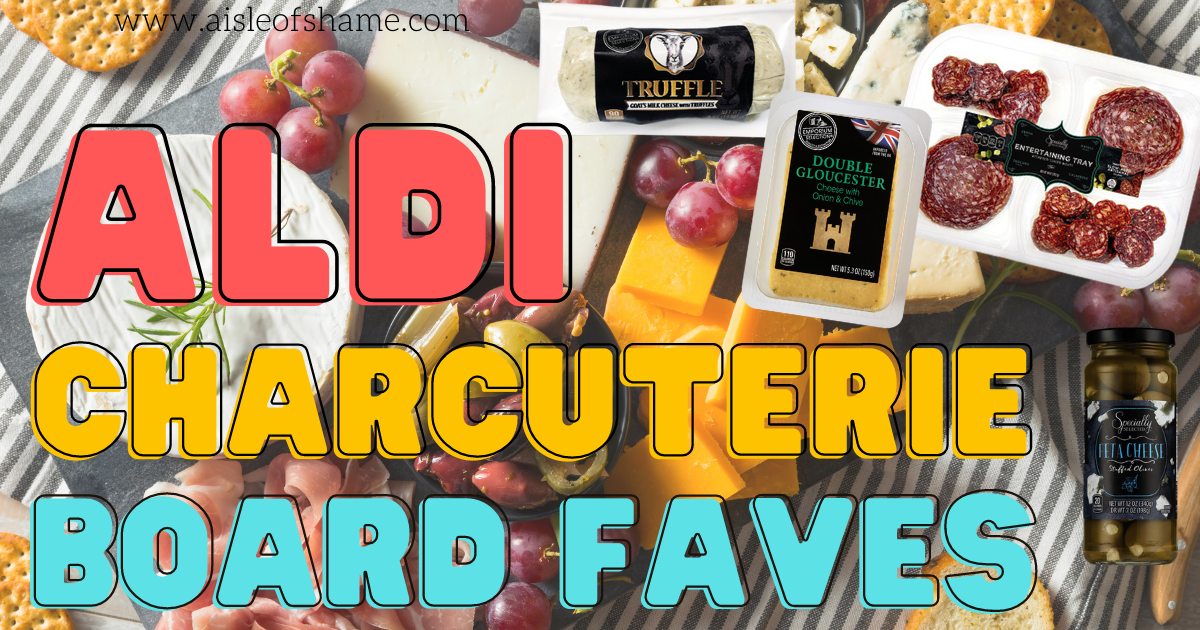 We took a look at the seasonal Specially Selected items that include an assortment of crackers and nuts, as well as the many new and old favorite specialty cheeses that are appearing in the refrigerated section now and throughout the holiday season.
Crostinis, jams, olives, flavored cheeses– everything you need is currently being stocked, and many stores even have a special endcap for #AllAldi charcuterie finds!
You will save quite a bit of money by shopping Aldi for your charcuterie platter items — we would expect to pay twice as much for many of these items elsewhere!
Here's a look at our favorites for an all Aldi charcuterie spread — all available for the season in stores starting October 15, 2021!
Emporium Selection Double Gloucester & Stilton's Assortment – $3.29
Emporium Selection Artisan Goat Assortment – $3.89
Specially Selected Cornichons – $1.99
Specially Selected Stuffed Queen Olives – $2.99
Specially Selected Italian Breadsticks – $1.79

Specially Selected Crostini Crackers – $2.99

Specially Selected Spreads Cheese Pairing – $6.99
Specially Selected Red Pepper or Onion Chutney – $1.99

Specially Selected Mission Figs – $1.95
Specially Selected Marcona Almonds – $4.99

Specially Selected Assorted Premium Salami – $4.29

Specially Selected Assorted Sliced Meats Tray – $9.99

Specially Selected Italian Salami – $4.89

Belmont 24 ct. Cheesecake Bites – $9.99
Those are our faves, but there is so much more in stores right now!
Show off your Aldi charcuterie board creations in our Aldi Aisle of Shame Facebook Group. We'd love to see 'em!