Are you ready for all the best Aldi Food Finds for April? As always we have a sneak peek at the newest Aldi foods coming for the month ahead!
Aldi is bringing us a selection of Easter treats as well as new gluten-free and keto options as well as everything you need for a Mexican-inspired feast (perhaps getting a jump start on Cinco de Mayo?)!
Our list notes the ad date that these items should be in store. Keep in mind that some stores may stock shelves a day or two early in preparation for the ad, and other stores stock later due to shipping delays.
>> Not sure which day of the week your local store's ad starts? Read What Is the Best Day to Shop At Aldi? <<
Here's our list of the best April Aldi Food Finds!
Emporium Selection Easter Truckle Assortment
Available 4/6 – $3.99
Reggano Easter Shaped Pasta
Available 4/6 – $1.99
Specially Selected Spring Macarons
Available 4/6 – $4.59
L'oven Fresh Keto Friendly Dinner Rolls
Bake Shop Cheesecake Chocolate or Fruit Variety
Available 4/6 – $5.29
Pacific Seafood Dungeness Crab Snap 'n Eat
Available 4/13 – $45.99
liveGfree Spinach & Cheese or Cheese Ravioli
Available 4/20 – $3.99
Fusia Asian Inspirations Chicken & Vegetable or Pork & Vegetable Wonton Soup
Available 4/20 – $2.49
liveGfree Glazed or Chocolate Gluten Free Donuts
Available 4/20 – $4.69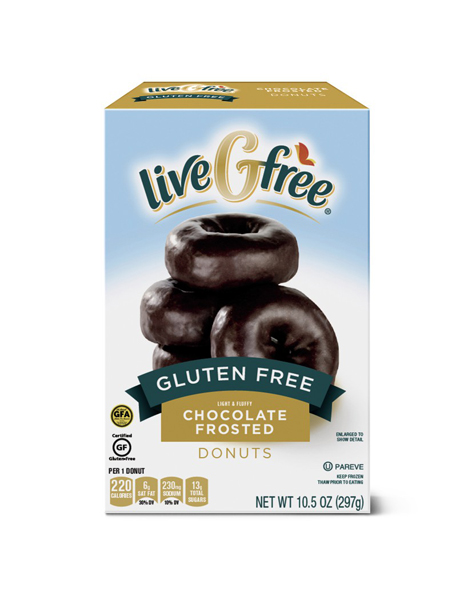 liveGfree Gluten Free Cinnamon Raisin or Plain English Muffins
Available 4/20 – $4.49
Journey To… Mini Naanpanadas Butter Chicken or Chickpea Curry
Available 4/20 – $4.99
Specially Selected Chimichurri Cold Smoked Salmon
Available 4/20 – $3.99
Season's Choice Cherry Berry or Pineapple Greens Keto Blends
Available 4/20 – $5.99
Emporium Selection Mother's Day Cheese Collection Assorted Varieties
Available 4/27 – $3.99
 
Casa Mamita Mexican Street Corn or Chorizo Hatch Chile Ravioli
Available 4/27 – $6.79
Casa Mamita Taco Beef & Cheese or Chicken Chile Verde Meatballs
Available 4/27 – $4.99
Clancy's Texas Seasoned Tortilla Chips
Available 4/27 – $2.99