Car batteries are unfortunately infamous for failing. And if you've ever ended up with a dead battery, you know how inconvenient that is.

Under their standard return policy, Walmart accepts returns, refunds, and exchanges on new car batteries within the first 90 days of purchase. After 90 days, a customer must have an active warranty to qualify for a replacement.
However, all Walmart car batteries come with manufacturer warranties of at least 1 year. So, after the 90-day return window has passed, you will still be eligible for a replacement until the end of your warranty period.
You can read more about Walmart's return policy here.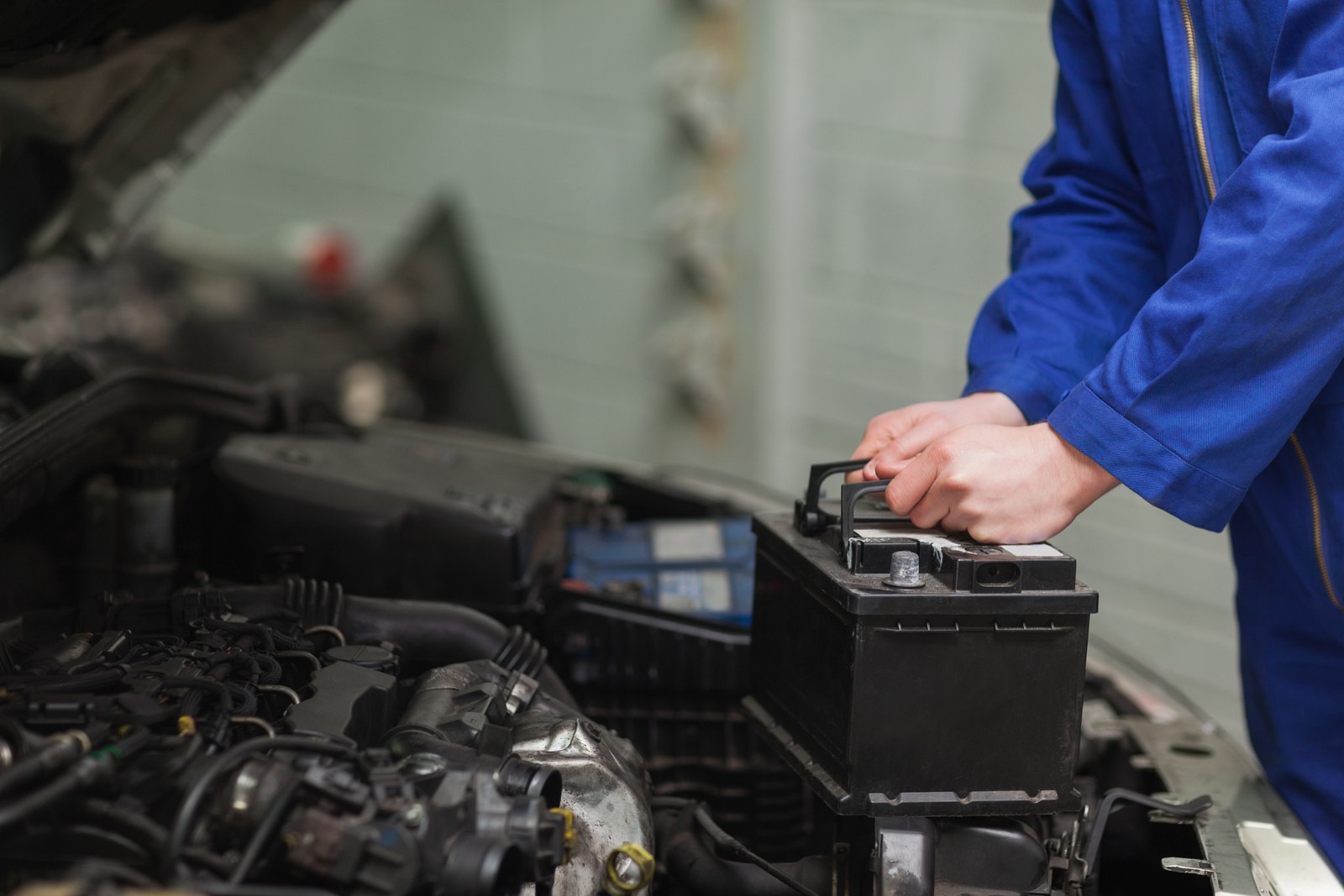 How Strict Is Walmart's Car Battery Return Policy?
In most cases, Walmart is quite strict about their 90-day return policy. In fact, Walmart's policy states that managers and supervisors are not allowed to approve late returns.
However, despite this part of the policy, managers and supervisors still technically have the power to approve late returns, so there is always a slim possibility you will still be able to return something after 90 days.
To play it safe, make sure you request all of your returns within the allotted return window.
Walmart's car battery return policy and return window are known for being comparable to their major competitors, including major auto suppliers like AutoZone.
When Can You Return A Car Battery To Walmart?
The situations in which you could qualify for a car battery return at Walmart include:
If your battery malfunctions or stops working entirely within the first 90 days of purchase
If you purchase your battery but then realize you don't actually need it within the first 90 days of purchase
Walmart does not accept returns on batteries that have been damaged due to misuse.
How Long Can You Return A Car Battery?
As with returns on most items sold at Walmart, customers have 90 days to return their car battery to any Walmart store or Walmart Auto Care Center.
Can You Return A Car Battery Without A Receipt?
Returning a car battery without a receipt to Walmart is definitely possible, but you'll need to arrive prepared.
In place of a proof of purchase, Walmart requires customers to provide a valid, government-issued ID when requesting a return without a receipt. Walmart will use your ID to track any other no-receipt returns you might request.
It's important to note that even though Walmart is equipped to accept returns without receipts, the store manager reserves the right to deny any return or exchange request at any time. So, there is no guarantee you will be granted a refund.
How To Return A Car Battery To Walmart?
If you need to return your car battery to Walmart, the first thing to know is that you must request your return in person. Walmart does not accept battery returns through the mail.
To return your car battery in person at Walmart, follow these steps:
Gather your battery, all of its original packaging, your original form of payment, and your purchase receipt (make sure that no more than 90 days have passed since you purchased your battery / if you do not have a receipt, be sure to bring a valid ID)

Visit your neighborhood Walmart Auto Care Center or Walmart store

Find the customer service desk and let them know you'd like to return your battery

An employee will walk you through the rest of the returns process
How Does A Car Battery Warranty Work At Walmart?
When purchasing a car battery through Walmart, you will automatically receive a warranty based on the type of battery you purchase.
Like all major auto parts suppliers, Walmart offers its own brand of car batteries known as EverStart.
EverStart batteries come in three different varieties, each including their own unique warranty:
EverStart Value (comes with a 1-year warranty)
EverStart Plus (comes with a 2-year warranty)
EverStart Maxx (comes with a 3-year warranty, plus a 2-year prorated replacement warranty period)
All EverStart warranties are included in the price of the battery.
You can shop for Walmart's EverStart batteries online here.
How To File A Warranty Claim?
The easiest and most common way to file an EverStart warranty claim at Walmart is to visit any Walmart store or Walmart Auto Care Center and let an employee know you would like to file a claim.
Make sure to bring your receipt and car battery with you, as the store will need to use your purchase record and/or the battery's serial number to access the details of your warranty.
If you'd rather file your claim online, you can try using the services of the company DoNotPay, which may be able to help you initiate your claim with Walmart online.
FAQs
Does Walmart give you money for old batteries?
No. Walmart accepts old car batteries for recycling, but they do not pay for old car batteries.
Can you return household batteries to Walmart?
It's possible. Some sources claim that Walmart accepts used household batteries for recycling, but there doesn't seem to be enough information to guarantee that all Walmart locations offer this service.
Will Walmart change your car battery?
Yes. Walmart Auto Care Center can replace your car battery.
Does Walmart install car batteries for free?
Yes. If you purchase your car battery from a Walmart or Walmart Auto Care Center, Walmart will install the battery for free. If you purchased your car battery somewhere else, then there is a $10 charge for installation at Walmart.
Does the warranty get extended on replacement batteries?
No. Walmart's EverStart car battery warranty only covers new batteries. Replacement batteries do not come with an additional warranty and are only covered if the original warranty is still active.
Conclusion
Walmart offers a flexible 90-day return policy comparable to other major auto parts suppliers. Their car batteries also come with 1-, 2-, or 3-year warranties depending on which model of battery you purchase. So, regardless of your purchase choices, you will have at least 1 year to get your faulty car battery replaced by Walmart should any issues arise.
The best part is that these car battery warranties are included in the cost of Walmart's EverStart batteries, so you never have to pay extra for coverage.