"Return to sender" is a pretty common phrase. But it's understandable not to know exactly what it means.
Basically, when a package cannot be delivered successfully for any number of reasons, the USPS might end up needing to send it back to the person who sent it originally. This is what "return to sender" means. If a package can't be delivered to its intended recipient, it is returned to the sender.
You can read more about the USPS return to sender policies and practices here.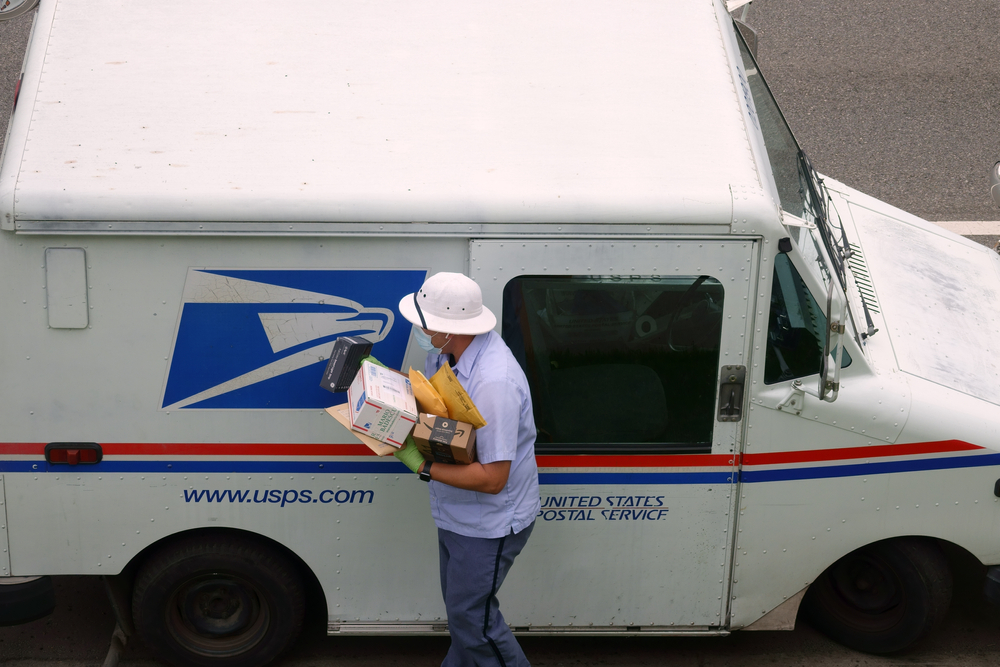 5 Common Reasons for Returns

There are many different reasons why a package might end up being sent back to the sender, but we're going over the five most common reasons below.
Keep in mind that if a package requires a signature for delivery and the recipient is not home during a delivery attempt, the package will not be returned to sender right away. Instead, the delivery might be attempted against the next day, or the package will be kept at the nearest USPS office for pickup by the recipient. A package in this case will only be returned to sender if the package remains undeliverable and is not picked up within 15 days. Read more about USPS failed delivery policies here.
1) The address provided was incorrect, incomplete, or illegible
The most common reason packages get returned to sender is because the address listed on the package is written incorrectly, is difficult to read, or is missing important information.
This is why it's super important to make sure that you write (and double check) the correct address on every package you send. Make sure that you include apartment numbers, zip codes, etc.
These days, it's fairly easy to have a shipping label printed if you visit the USPS in person or if you have a printer at home. This can help reduce the chance that the postal worker will return your package due to messy handwriting.
2) The person the package was for has moved 
Another super common reason why packages get returned is because the person they were intended for has moved.
Always check with your recipient prior to sending a package to make sure you have their current address. If the USPS attempts to deliver a package to someone who no longer lives at the address you provide, it will be marked as undeliverable and returned to you.
3) The package had insufficient postage or customs information
This one really only applies to international packages, but it's still very common.
Whenever you send a package to a different country, you are required to fill out something called a customs form and to pay special international shipping fees that will be used to pay the taxes and import fees when it arrives in its destination country. If you do not provide sufficient customs information or pay insufficient customs fees, your package will be returned.
Unfortunately, the USPS cannot always tell how much to charge for international packages. This means that even if you pay the cost of your international shipping at a USPS office, your package could still be deemed to have insufficient postage. In some cases, your recipient may be contacted to pay for the remainder of the fees, but if they cannot be contacted or if they do not pay, your package will likely be returned to you.
When it comes to filling out your customs form, make sure to provide as much detailed information as possible about what is inside of your package. Speaking from personal experience, foreign postal services will return packages to the US if they are not provided with sufficient information about what is inside of the packages that come through their customs departments.
4) You provided an undeliverable address
Not all addresses are within the USPS network. If you provide an address that the USPS cannot deliver to, your package will either be held at the nearest USPS office for the recipient to pick up, or it will be returned to you.
Fortunately, this shouldn't happen if you send your package via a USPS shipping counter, as the attendant will let you know if the address is undeliverable before charging you for shipping.
5) Package Intercept
The last reason why your package may have been returned to sender is due to something called USPS Package Intercept.
Package Intercept is a service provided for eligible letters and parcels, allowing the sender to cancel the delivery of a piece of mail. This service only works for items with tracking numbers and cannot be requested for items that have already been delivered.
If you were a recipient tracking a package set to arrive at your address and it has been rerouted for an unknown reason, it's possible that the sender has canceled the delivery through Package Intercept.
Unlike other returned packages, intercepted packages come with a $17 fee, plus the cost of the return shipping. These fees are paid by the sender who requests the service.
How Does USPS Handle Returned Packages?
If a package is deemed undeliverable by the USPS for any reason and is marked as "return to sender," the USPS will simply send that package back to the sender's address. 
This process works the same way regardless of how you sent your package and how much you paid for shipping. However, if you paid for Priority Mail Express Shipping, you will likely get your package back a little sooner. Express packages are prioritized to be handled first each day, which means these packages will arrive at their destinations sooner regardless of where they're headed. It's also possible that Priority Mail packages will arrive sooner than packages shipped with standard delivery (only available for ground shipping), but this is not guaranteed.
Unfortunately, the USPS is not equipped to notify senders or recipients when they're packages are returned to sender. This means that you will simply have to wait for your package to be returned and keep an eye on the tracking information. You can use your tracking number during this time to find out where your package is and when you can expect to receive it. Unfortunately, the USPS does not always provide expected delivery dates for returned packages.
To track your package through USPS, click here. If you're concerned your package has been lost or stolen, you can file a claim here.
Thankfully, USPS does not charge additional shipping for returned packages.
What To Do If There Are No Tracking Updates
In my experience, one of the best ways to get information about a stubborn USPS package is to visit your local post office directly.
The USPS computer system has access to more detailed tracking information than what they publish online. If you provide your tracking number to a USPS worker, they can technically print out a detailed tracking history for your package.
Unfortunately, postal workers aren't known for always being the friendliest, so whether or not someone will do this for you depends on the situation.
FAQs
Do you get a refund if the package is returned to sender?
In most cases, no. Unfortunately, USPS usually does not issue refunds for undeliverable packages, regardless of the reason. Once you pay for your package to be shipped, your payment is non-refundable. However, if a package is lost or damaged, you can file a claim to request reimbursement for the loss or damages.
The only exception to this is if you paid for Priority Mail Express Shipping or Package Intercept, in which case you could qualify for a refund. However, refunds are not issued automatically. To learn how to apply for a refund, click here.
Can you stop a package from being returned to the sender?
Sort of. The best way to decrease the likelihood that your package will be returned is to make sure the address is correct and that it's written or printed legibly on the front of your package. You'll also want to make sure that the person you're sending mail to still lives at their address and is set up to receive packages at that address.
Can you track a return to sender package?
Yes. If you have your USPS tracking number, you can track your package at any time as it's moving through the USPS network, regardless of where it's headed.
How long does a return to sender package take?
This depends on many different factors. There is unfortunately no way to tell how long a package will take to get back to you once it's been marked as "return to sender." Depending on where you live, where the package was sent, how big it is, the time of year, etc., wait times could range from a few days to a few months. (Take it from me–I once waited about four months to get a USPS package back after the delivery failed.)
According to USPS, "it is best not to have expectations regarding how long it will take a mailpiece to be returned to the sender."