We don't think you can beat the price on these meal prep containers!
Are you a meal prepper? Lots of folks prep their lunches or more meals for the week at one time.
They do it to economize, to control portions, to stay on a particular diet.
My family has recently adopted this lifestyle, as a way to keep us on our healthy eating plan, and on our budget.
Before we started meal prepping, it was easy to use a stressful day at work and exhaustion as an excuse to hit a drive-thru or order pizza delivery. But when dinner is already prepped, we're not going to waste it. So, the biggest benefit to meal prepping for my family is that it helps us make good eating decisions.
If you meal prep, you know that you need a lot of food storage containers. We continually shop for different sizes and configurations on Amazon, and when we could find containers for 50 cents each, we knew we were getting an amazing deal.
Until today. Because now, Aldi has the best deal we've ever seen on meal prep containers in the Aisle of Shame!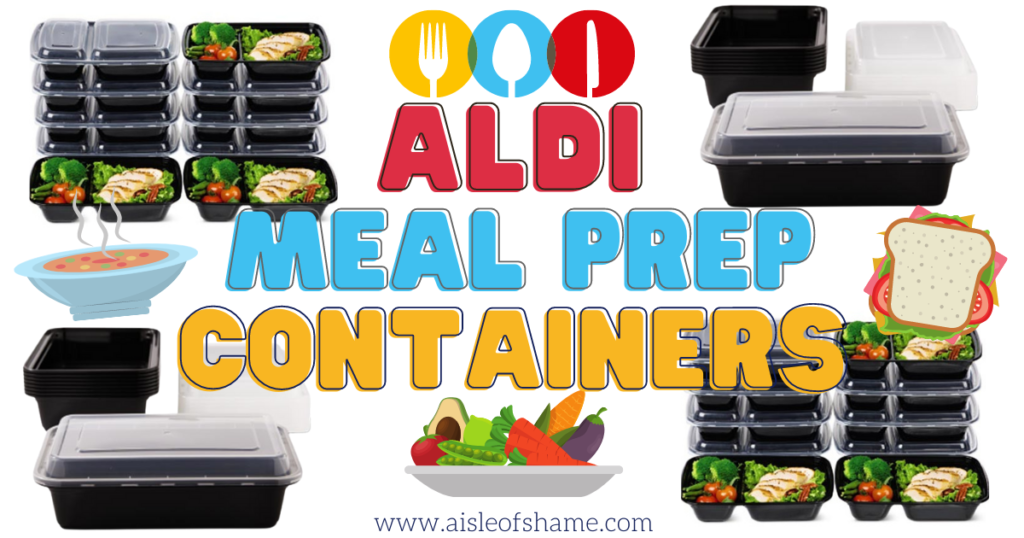 Starting the week of February 9th, 2022 (Feb. 6th for stores with a Sunday switchover), Aldi will have these packs of Crofton meal prep containers for just $4.99!
There are two choices: a 20-piece set with double or single compartments.
These reusable containers are BPA-free, and they can be put in the dishwasher and freeze.
We just can't get over this deal!
Do you meal prep? Share your favorite meal prep ideas using Aldi ingredients in our Aldi Aisle of Shame Facebook Group.